New Chrysler Shop Online 2020 Chrysler Pacifica from Marion IN in Wabash IN near Fort Wayne
Shop Online 2020 Chrysler Pacifica from Marion IN
View Inventory


Vehicle Overview
What do you look for in a minivan? Better yet, what do you look for when you shop online from Wabash Logansport Marion Kokomo for a minivan? Do you want to be able to calculate your payments? Apply for financing? Just get a quick quote from work home or phone? Well, when you shop Wabash Chrysler online, you can do all of those things and more, including go through our huge inventory of 2020 Chrysler Pacifica inventory!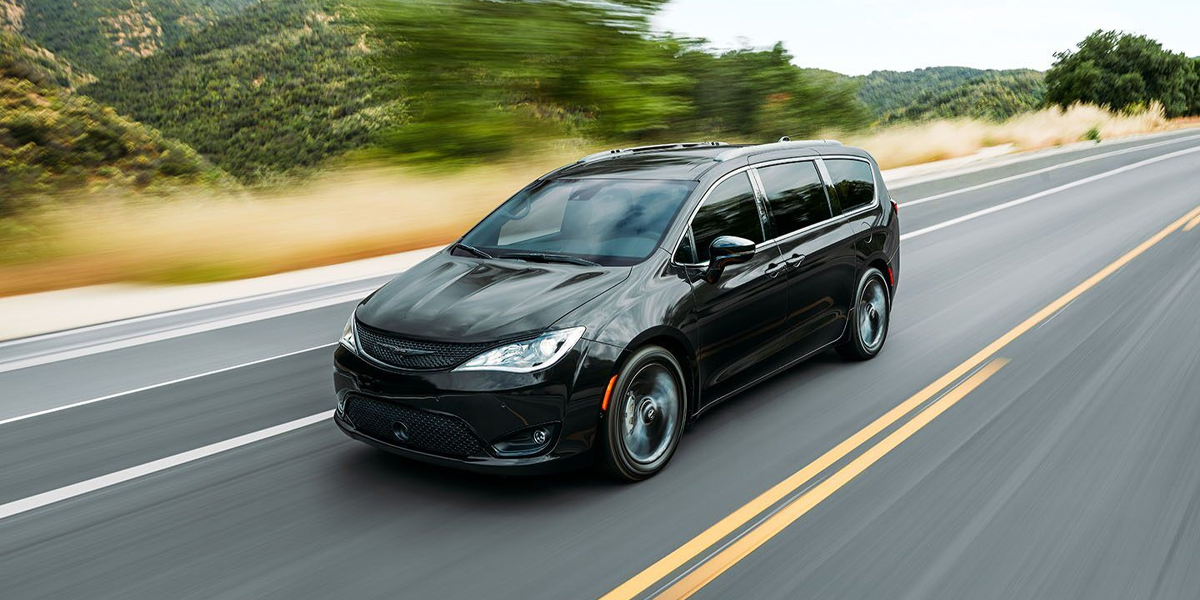 Exterior – 2020 Chrysler Pacifica
When you shop Wabash Chrysler online for the Pacifica? The exterior is a nice place to start. The sleek, sporty look of the Pacifica is one good reason. It features a slimmer, less bulky design than other minivans, making it more minimalist in those "bulky" areas and more flashy in areas where it really counts, including the more sloped hood and sleek roofline. And the Red S appearance package is winning fans left and right this year! With 20-inch black noise wheels and distinct Red S badging, you get a minivan that's not like the others in all the best of ways. You can also get a kicking sunroof to take in some rays and fresh air.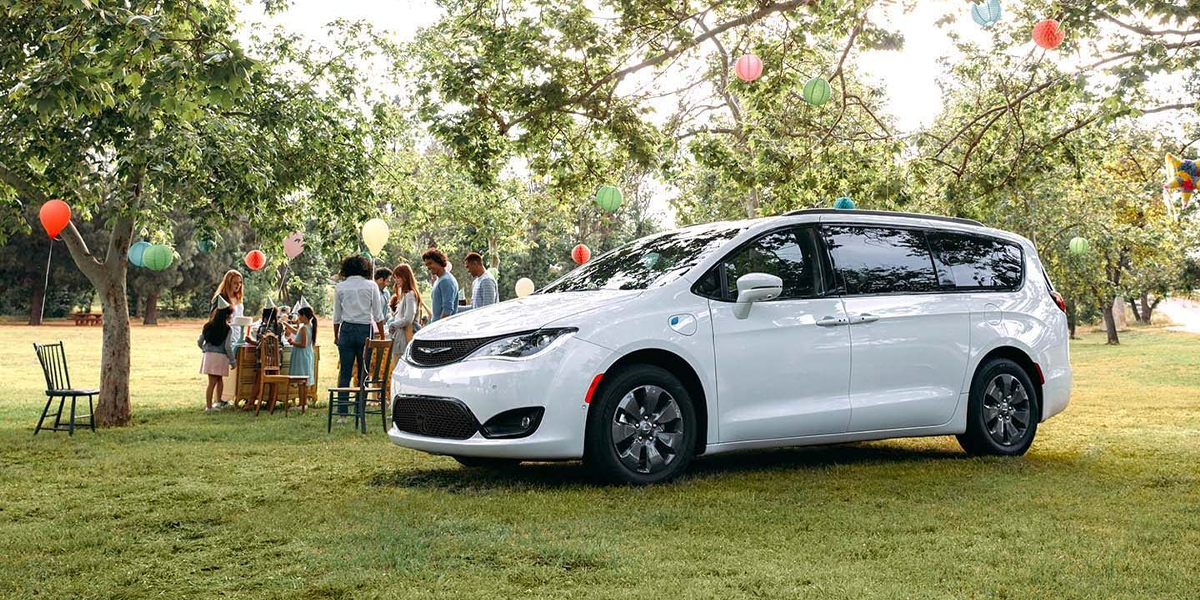 Interior – 2020 Chrysler Pacifica near Marion IN
Stow N Go seating is excellent once again this year, giving you the versatile powers you deserve in daily life. Just stow it and go it with ease! Slide your seats at the touch of a button to configure your rows the way you need them for that day. And with a power sliding door, you'll never have to worry about wrestling with a minivan door again. This one just opens right up and welcomes you and your whole clan inside. With over 243 seating configurations and a monstrous amount of cargo capacity with the seats down, you've got a friend for life in the 2020 Pacifica.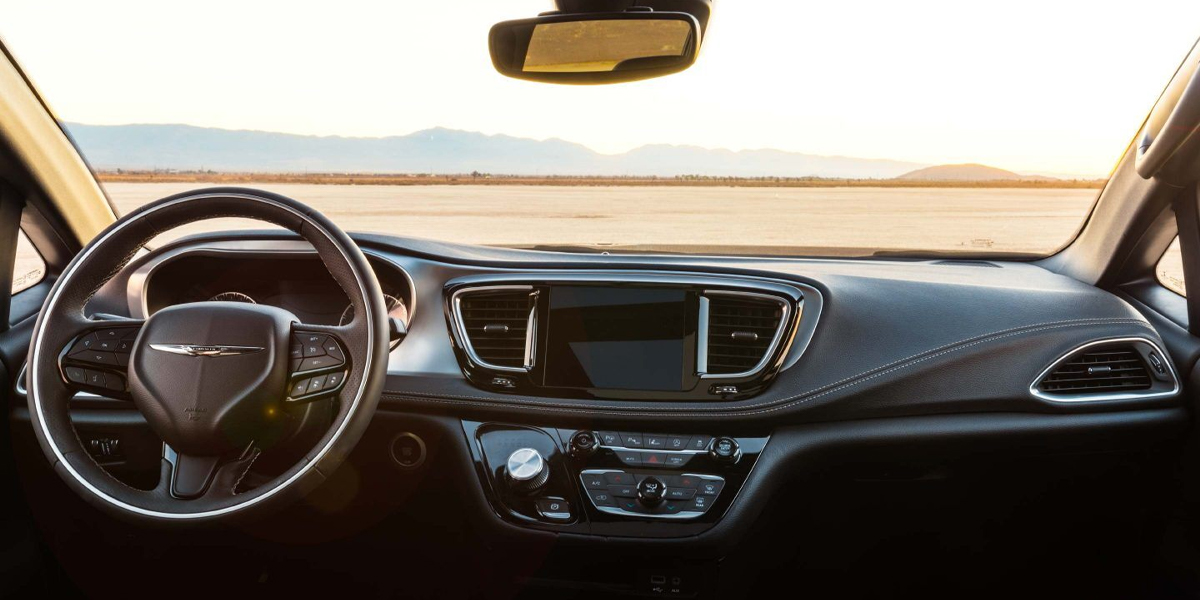 Mechanical – Pacifica specs near Marion
A 287 horsepower 3.6-liter V6 engine is your reliable powertrain on the Pacifica. Its 9-speed automatic transmission is a gearbox to end all gearboxes, giving you those versatile extra gears that make for a smoother, more responsive drive. When you accelerate in the Pacifica, you never sense a struggle. It's effortless and almost undetectable between gears. That's the kind of performance you want when you've got kids busy having conversations in the third row, appreciating the scenery and making memories. You want them to be able to here one another, not a struggling minivan. Trust us when we say that the Pacifica features one of the quietest drives in the business.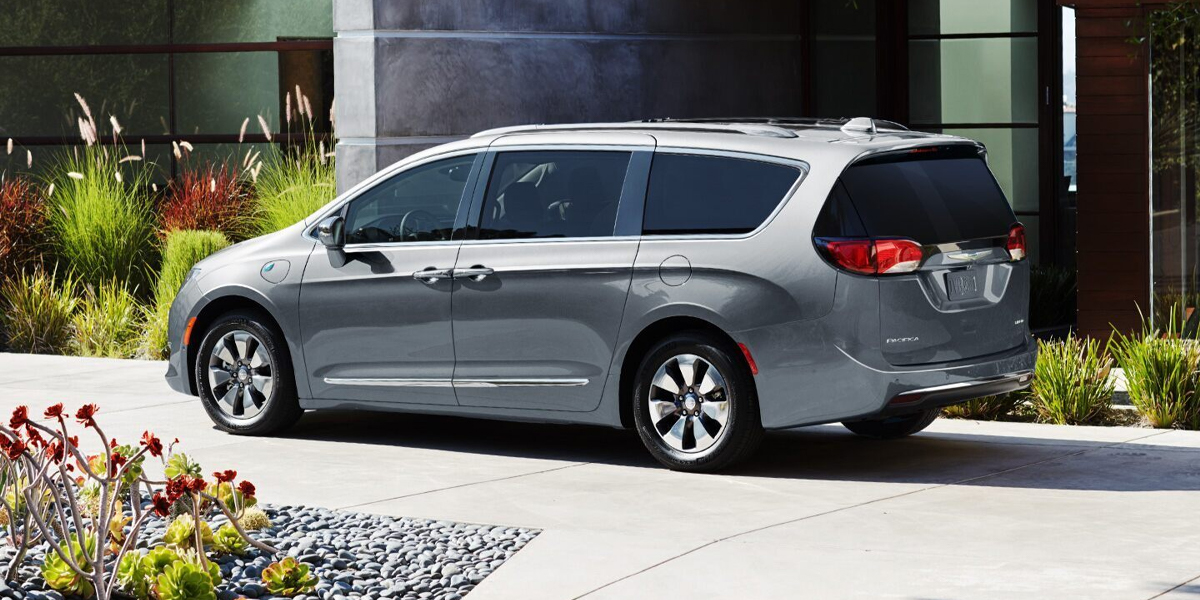 Safety is also of paramount importance. You want to be covered on all sides. You've got precious cargo and precious family in there. Thanks to sensors strategically placed all around the Pacifica, you've always got an extra pair of eyes on the road (or several dozen). Blind Spot Monitoring covers those areas of your vehicle where your view is normally blocked. Not anymore. With this information system, you are alerted whenever anything strays into your blind spots. If you're heading its way, your Pacifica can even emergency brake and keep you from hitting an object or even pedestrian who might stray into the path of your Pacifica. Then there's features like rear cross traffic alert that also monitor tricky spots. Terrific construction, sturdy kid-friendly safety features, and pure genius driver-assist features watch the road for you at all times. It keeps your family safe and having fun like they should be.
Key Features
The Pacifica is known as one of the nicest minivans around, and it is still very relevant in today's modern era. Chrysler is a luxury brand, so you can expect the full luxury treatment on your new 2020 Chrysler Pacifica from Marion. This year's lineup has four bold trims to choose from – Touring, Touring L, Touring L Plus and Limited – and each one is the ultimate in luxury for its trim level. When you start with a Touring trim, there are no downsides to your lineup. So what is so wonderful about the 2020 Chrysler Pacifica from Marion and why should you shop Wabash Logansport Marion Kokomo from work home or phone? A quick look at the Pacifica's specs answers that question in a mighty way.
Contact Us Online
Want a Chrysler Pacifica? Don't wait! Get online from Wabash Logansport Marion Kokomo and go through our handsome lineup of Pacifica trims. You can even buy the S and Red S appearance packages from us and get those big, bold black noise wheels usually reserved for muscle cars, not mom and dad's minivan. Hey, who says minivans can't be cool in 2020? They can! And the Chrysler Pacifica proves that with many miles to spare. Just call us today if you'd like to learn more about the handsome trim lineup we have on tap for you, or if you'd like to give us some feedback about how we're doing.