New Chrysler Kokomo IN Area – 2018 Chrysler Pacifica in Wabash, IN near Fort Wayne
Kokomo IN Area – 2018 Chrysler Pacifica
Vehicle Overview
Minivans are known for their ability to comfortably transport extended families and huge amounts of cargo. However, they lack appeal to the masses due to their dorky public image and most categorize them as boring. The Chrysler Pacifica is the only exception with its bold styling characterized by a curvaceous exterior and a plush cabin. But, the guys at FCA did not concentrate so much on styling as to neglect Pacifica's minivan attributes. It is still as utilitarian as a minivan gets: how could it not be yet it is from the automaker that invented the modern minivan in the 1980s.
The 2018 Chrysler will remind you of your toddler years in the back of a Chrysler Town & Country, but only the good days. It replaces the Town & Country's sweaty third rows with rolling wifi, touchscreen displays, and Stow 'n Go seats. Well, most minivans boast third-row seats that disappear neatly on the floor, but the Pacifica is the only one with second-row seats that do the same. It is the only minivan with an appeal to both young and post-family drivers. Wabash Chrysler is dealership serving Kokomo Peru Logansport Marion. We are pleased to inform you that we now stock the new Chrysler Pacifica alongside such offerings as the 2018 Chrysler 300 in our dealerships located in and around the Kokomo IN area.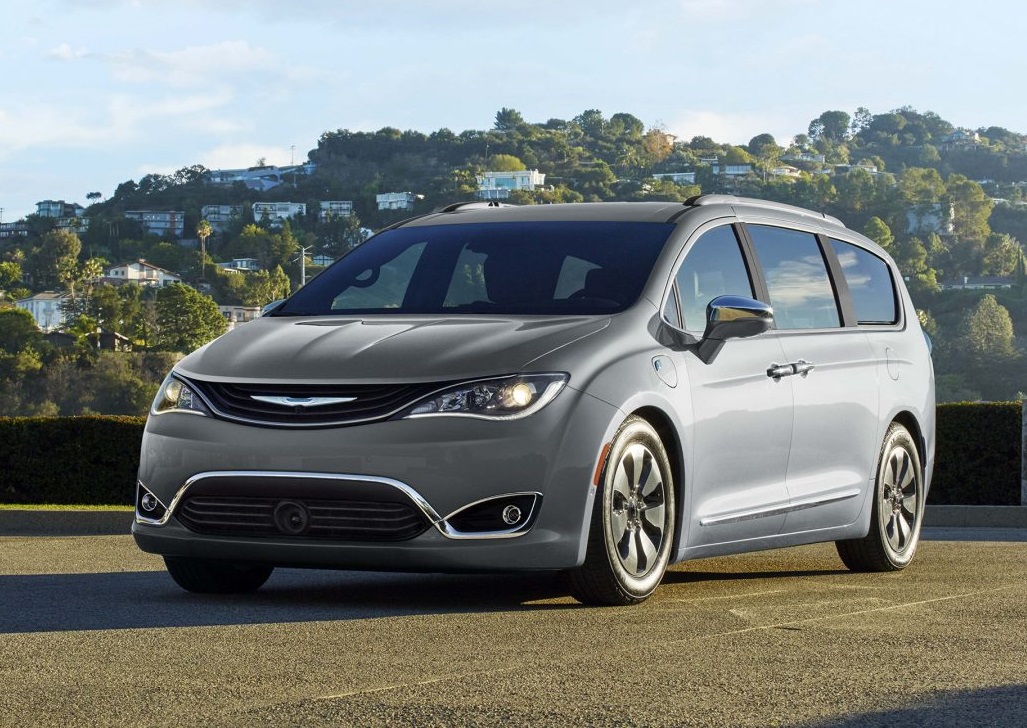 Exterior – 2018 Chrysler Pacifica
As stated earlier, the Pacifica goes against the perception that minivans have to be boring and unappealing. It is a departure from the minivan's old boxy mold thanks to a combination of sedan-like styling cues and SUV-like boldness. It is a sleek family shuttle with a curvaceous front and sharp lines and contours. A slim, sleek nose characterizes the front end and bright metal trims accentuate the side glass. The 2018 Pacifica makes the most of its thick proportions with kicked-back rear pillars. By tucking the front pillars inward, the automaker employs a clever visual trick that makes the minivan seem narrower from the inside.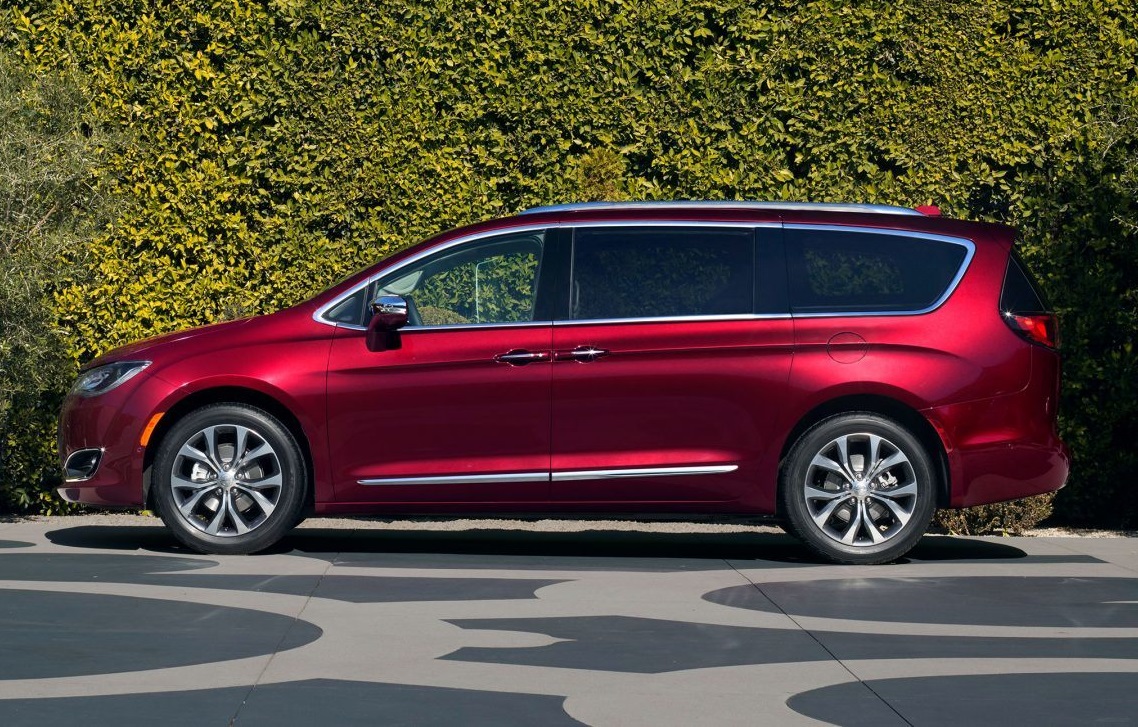 Interior – Chrysler Pacifica near Kokomo IN
The 2018 Pacifica's cabin is comparably comfy thanks to well-padded seats, while high-quality shocks and a sound-proof construction provides for a smooth and calm ride. The second and third rows provide ample space for adults and the three-zone climate control protect occupants from exterior elements. Although the Pacifica is smaller on paper, it provides as much cargo space as its larger peers due to its practical layout. Also pleasing is the new Pacifica's intuitively-placed knobs and controls that become second nature within no time. You will also love the minivan's upscale feel and great driving position. 17-inch steel wheels, keyless entry and ignition, rear cross-traffic alert, heated mirrors, rear parking sensors, and a height-adjustable driver seat are all standard. Also free on all models are a 7-inch touchscreen (upgradable), dual-zone climate control, Bluetooth, a rearview camera, smartphone integration, a multi-speaker premium audio system, an auxiliary jack, and a USB port. All models get a secondary driver's key dubbed KeySense to limit younger drivers and valets. The key controls speeds, volume, and access to user-defined satellite radio channels. Tri-zone climate control and other advanced features are available as you move up the trim levels.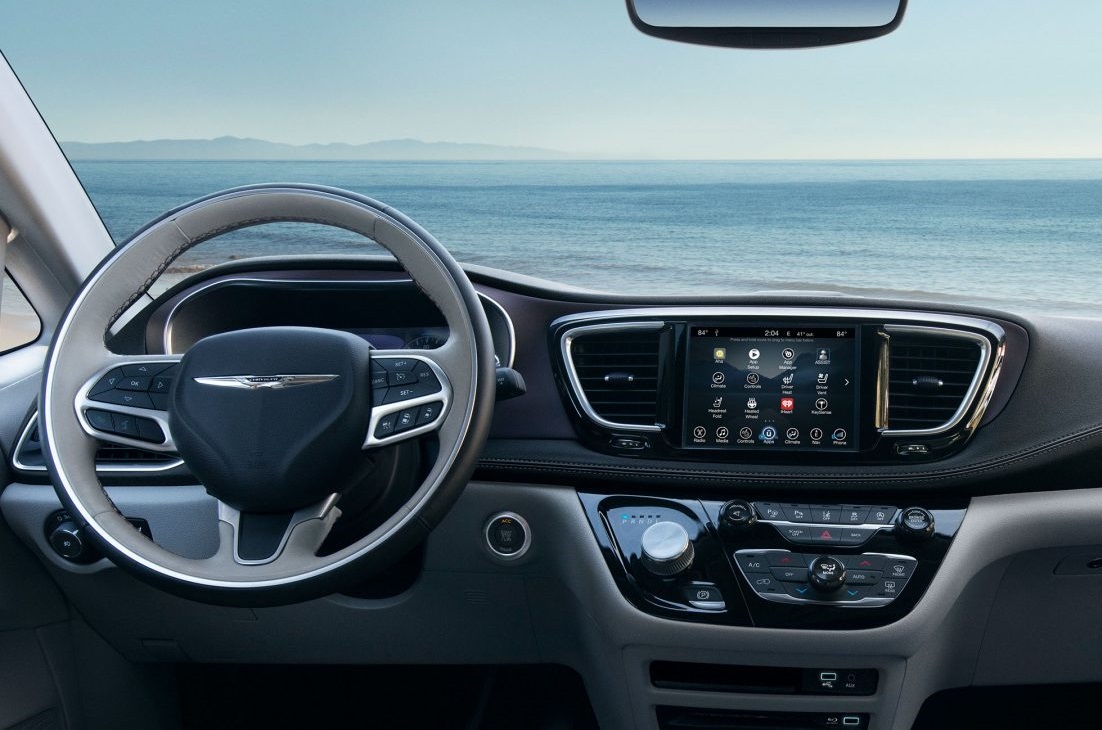 Mechanical – Chrysler Pacifica specs near Kokomo
The 2018 version handles as well as its predecessor, if not better. Yes, most minivans handle well, but the latest Pacifica sets a new bar. It outdoes rivals such as the Honda Odyssey thanks to a combination of an electric power steering, rear trailing arms, and high-performance front struts. It feels more composed than its peers due to a sturdy body and firm springs and damping. Thankfully, the steering wheel is well-weighted and the brakes have a progressive feel that is neither firm nor soft. The steering winds and unwinds effortlessly and the gearbox gives powertrain adequate backup. The 2018 Pacifica lifts the usual minivan handling limits and it is now the example by which the rest should be measured.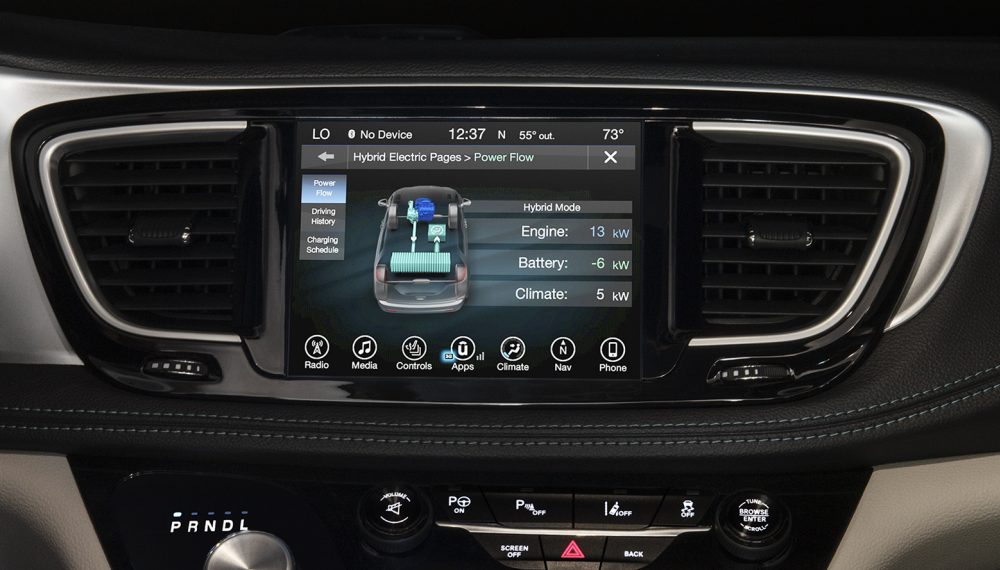 Powertrain – Chrysler Pacifica specs near Kokomo IN
Power in the 2018 Pacifica comes from an upgraded 3.6-liter V-6 that accelerates smoothly with the help of a dynamic 9-speed automatic that sends torque to the front wheels. The V-6 engine cranks out 287 horsepower and 262 lb-ft of torque which is more than enough for the light Pacifica. The car responds positively to the rotary transmission dial that controls the transmission system. Setting the dial to an "L" position allows better towing and cornering by lifting engine braking and revs. This amazing engine-transmission combination returns an efficient 22 mpg combined. An available plug-in Pacifica Hybrid offers overall fuel economy of 84 MPGe and 30 electric-only miles. Serving Kokomo Peru Logansport Marion, we are proud to bring the most powerful minivan to the Kokomo IN Area.
Safety – 2018 Chrysler Pacifica dealer
The Pacifica is one of the safest vehicles on the road. It carries a host of standard safety tech including a rearview camera, blind-spot monitors, Bluetooth, and rear parking sensors. A Technology package bundles adaptive cruise control, forward-collision warnings, a surround-view camera system, and automatic emergency braking. Also available are a lane-departure warning system and parallel and perpendicular park assist. Additionally, the model's clear rear-quarter views make for excellent outward vision. The Pacifica earned the NHTSA's topmost five-star rating for all tests. The IIHS considers the Pacifica a Top Safety Pick because it earned the evaluator's highest-possible scores of "Good" and "Superior" in crash-worthiness and crash-prevention tests, respectively.
Wabash Chrysler is a reputable dealership serving Kokomo Peru Logansport Marion areas. The latest Pacifica and other FCA products such as the 2018 Chrysler 300 are now available in the Kokomo IN Area. Feel free to check out our inventory to learn more about the 2018 Chrysler 300 and Pacifica models. Wabash Chrysler staffs only the most capable personnel to ensure that you receive maximum support, day and night. Kindly pop in for a free test drive during working hours.