New Jeep Jeep Wrangler Lease and Specials in Wabash Indiana in Wabash, IN near Fort Wayne
2019 Jeep Wrangler Lease and Specials in Wabash Indiana
---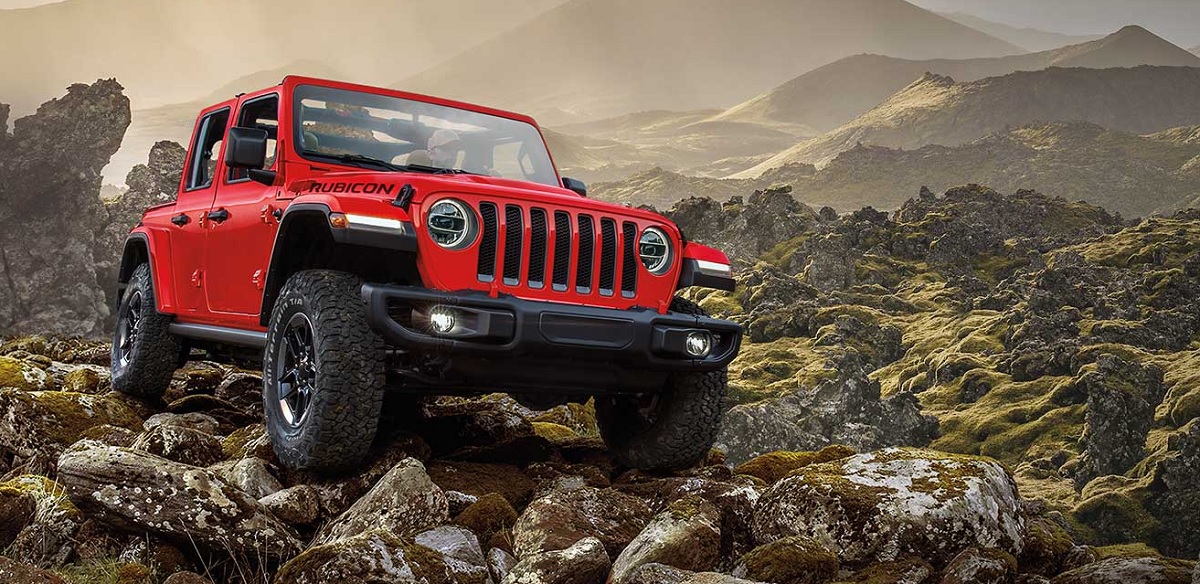 *Not actual vehicle
Jeep Wrangler Lease Specials and Finance Offers in Wabash Indiana
Why Lease or buy 2019 Jeep Wrangler in Wabash Indiana
The Jeep Wrangler was completely redesigned for the 2018 model year. That redesign was a monster hit, and so with the 2019 Jeep Wrangler, what you'll discover is a superior refinement. There may not be any major changes to the base, but everything you love got just a lot better. In addition, our dealership in Wabash Indiana also serving Peru Marion Kokomo is pleased to introduce an all-new diesel option as well as a special edition never seen before. This is a great time to be a Wrangler fan! Join us.
*Not actual vehicle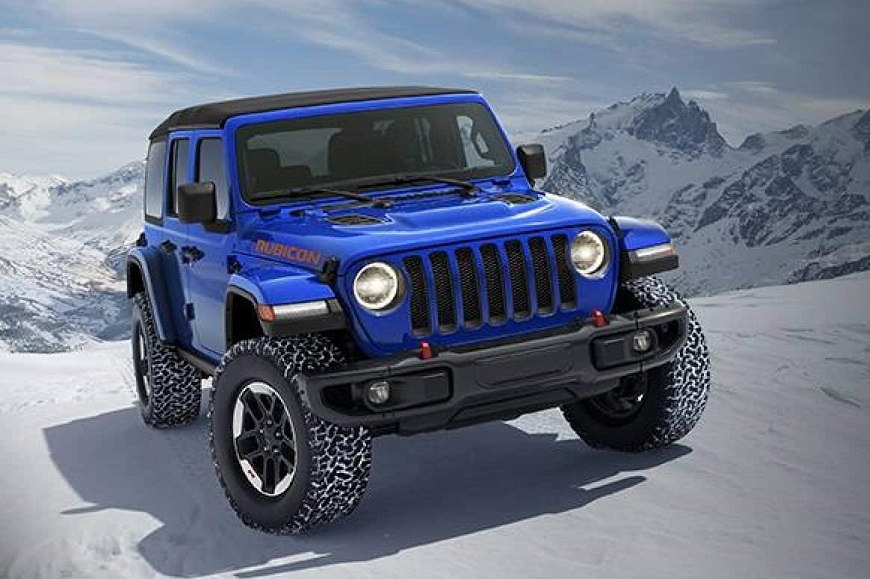 Exterior – Jeep Wrangler
The all-new exterior is as gorgeous is it is aggressive. This Wrangler is a looker that has inspired many to pull into our lot in Wabash Indiana also serving Peru Marion Kokomo for a closer look. This Wrangler is a purpose-built SUV designed for the off-road and based on a body-on-frame. All models are available in either a 2-door or 4-door configuration. The idea with the exterior design was to take a classic look and modernize it without losing sight of what had made it so iconic in the first place. Did they ever! Jeep really outdid itself with an exterior that is both familiar yet fresh. Auto critics assessing the exterior have used adjectives like mystique, heritage and even romance. The defining elements of the Wrangler are all still here. This includes a removable top, removable doors, an exposed roll cage, fold-down windshield, seven-slot grille, ample ground clearance and much more.
*Not actual vehicle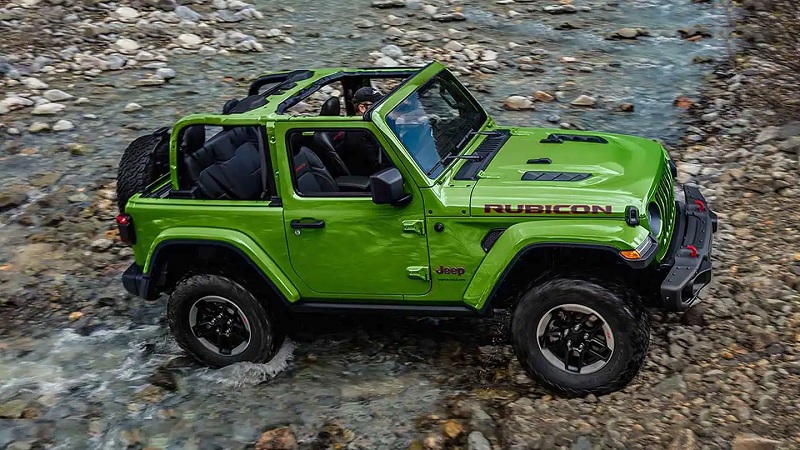 Interior – 2019 Jeep Wrangler
The interior also receives a welcome update that manages to stay true to the original concept. See and feel inside the new 2019 Jeep Wrangler in Wabash firsthand. While the design is familiar, digital screens and various accent trims make it seem very modern and something new for the Wrangler. The seating is soft and has been widened over the classic design in order to be more accommodating to all drivers. It may be narrower as you step in than your usual sports utility vehicle, but the goal here is to be more like a pickup than those other SUVs. The dashboard design is traditional, but you can tell time was spent with every knob and switch to ensure that it was easy to access when you needed it. Pedal positioning has been adjusted along with a tilt-and-telescoping steering wheel for a better driving experience.
*Not actual vehicle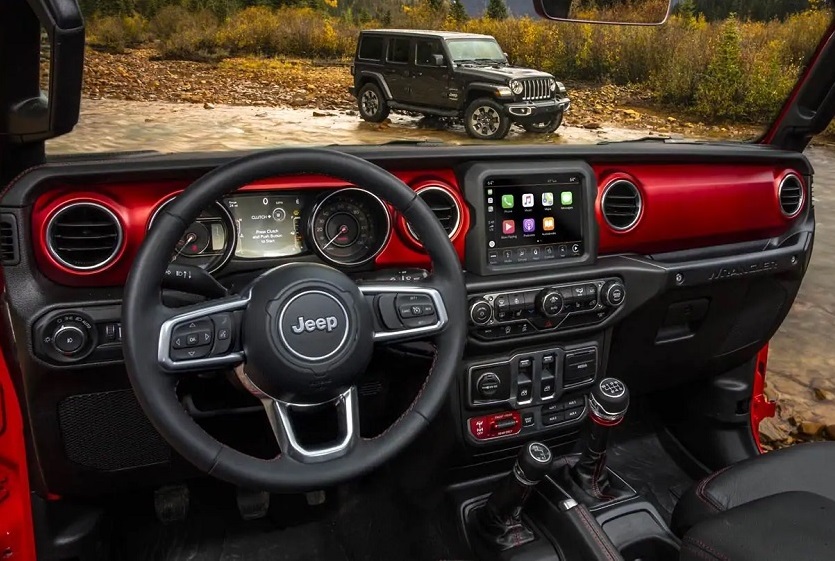 Mechanical – 2019 Jeep Wrangler
The base engine for the 2019 Jeep Wrangler in Wabash is a 3.6-liter Pentastar V6. This V6 includes engine stop-start technology and delivers 285 horsepower and 260 pound-feet of torque. The ESS system is optional, but when enabled, it lets your Jeep Wrangler engine turn off and on as needed in order to be as efficient as possible. Buyers and leasers have a choice between an 8-speed automatic transmission as well as a more traditional 6-speed manual transmission. An upgrade option is the new 2.0-liter four-cylinder DOHC turbo engine. This option provides a bit less horsepower at 270 but increases lb.-ft. to an impressive 295. This engine includes eTorque Technology that uses a belt start generator that doubles as a starter for engine restarts. The diesel engine, which is new for the 2019 model year, is a 3.0-liter V6, and it is available at every trim level.
*Not actual vehicle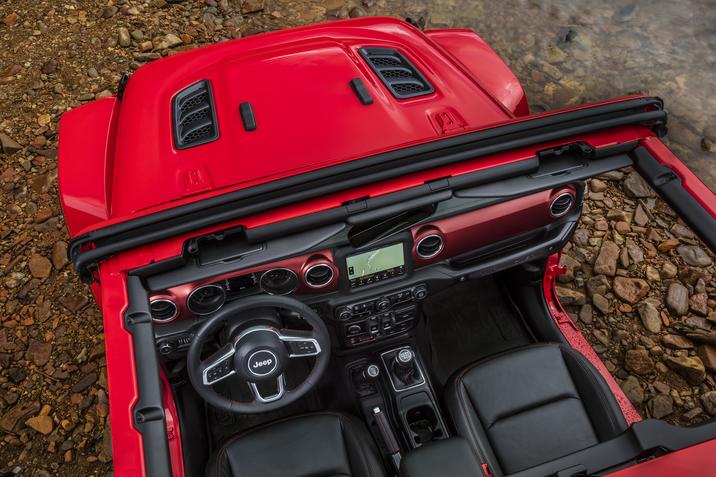 Request 2019 Jeep Wrangler Specials in Wabash Indiana
While the Wrangler name has not always been associated with leading-edge technologies, that has certainly begun to change with the 2018 and 2019 Jeep Wrangler models. Touchscreen navigation, smartphone integration and so forth is all here. Not only do you get the Uconnect system, but you can upgrade to the larger 8.4-inch touchscreen. This is a full-color and responsive display. You can also expect Apple CarPlay, Android Auto, Bluetooth, four USB ports, two USB-C ports and much more. The Uconnect system fully supports voice control, so you never have to take your hands off the wheel. The driver aides that come with the Wrangler include parking lot proximity alert, cross-traffic alert and blind-spot monitoring systems. There is also an Advanced Safety Package available that comes with a forward collision warning system as well as other upgrades. Overall, this is the safest Wrangler ever designed and manufactured.
Having you been dreaming about owning a Jeep Wrangler? Well, the time is now! At our Jeep dealership in Wabash Indiana also serving Peru Marion Kokomo, we have it all. You can peruse a broad selection that covers all the trim levels and various features. See and feel them inside and out, and you can even take them out for a test-drive. Whether you want to buy or lease, we have a lot of special offers available. Visit us today or call us or contact us online. We look forward to assisting you!