New Dodge 2019 Dodge Durango Lease and Specials in Wabash Indiana in Wabash, IN near Fort Wayne
2019 Dodge Durango Lease and Specials in Wabash Indiana
---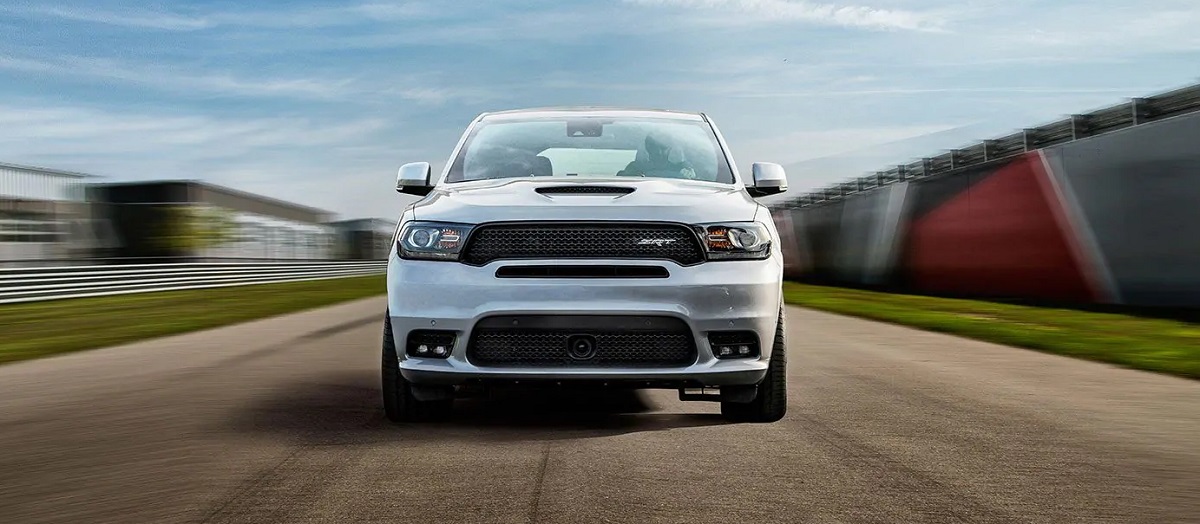 *Not actual vehicle
Dodge Durango Lease Specials and Finance Offers in Wabash Indiana
Why Lease or buy 2019 Dodge Durango in Wabash Indiana
The market is full of SUVs, and these dynamic vehicles range in the sizes of compact to extremely large. SUVs are great for hauling around family members, they posses plenty of cargo space, and they're some of the best-looking vehicles on the market. The 2019 Dodge Durango in Wabash is fully loaded with a plethora of options and features. This vehicle provides a smooth ride along the city streets, and it possesses enormous amounts of pulling power if needed. So, does this SUV come any new features or new components? The 2019 Dodge Durango near Peru Marion Kokomo is a beast of a vehicle as it's coming back with a few new features. This includes new wheel designs as well as new interior amenities. In addition to that, Dodge will offer an integrated trailer brake. Consumers will have access to three new exterior paints that are presented in destroyer gray, green and reactor blue.
*Not actual vehicle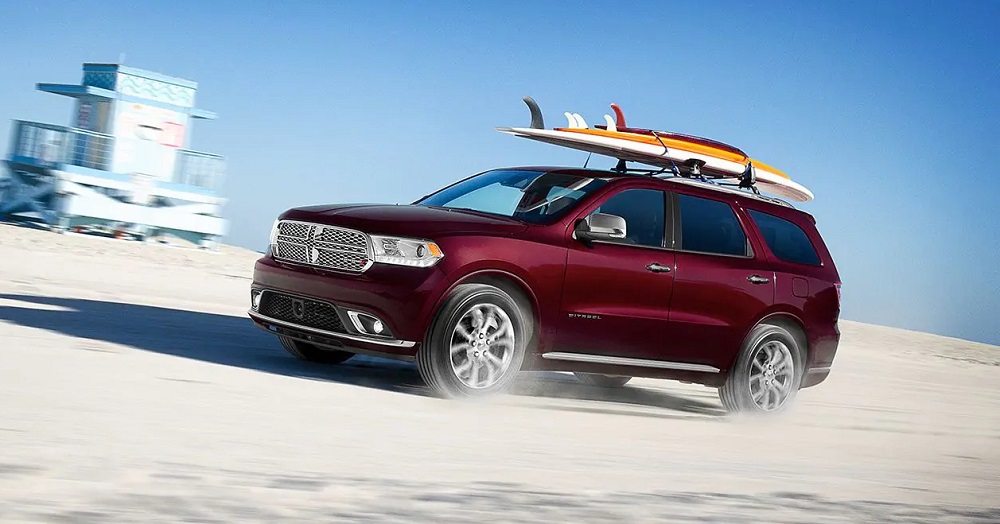 Exterior – Dodge Durango
The 2019 Dodge Durango is electrifying thanks to its exhilarating frame. This SUV is definitely dressed to impress with its mean profile. The signature piece here is the vehicle's split-crosshair grille. This grille comes with either dark or bright accents to add some flare. Its projector headlamps have daytime-running lights that are incorporated into them, and the fog lights completes the look from down below. Exterior paints come in a wide variety such as redline red, white knuckle, granite, billet and many more. Dodge Durango will even offer dual stripes for certain trims. These stripes are big and bold as they'll flow evenly from front to back without any breaks. The rear of the vehicle looks just as impressive thanks to its racetrack-inspired taillamp. This particular taillamp consists of 192 individual LEDs that span across the backside of the vehicle. Dodge has captured this SUV's exterior with its iconic racing history. This muscular design will definitely own the road.
*Not actual vehicle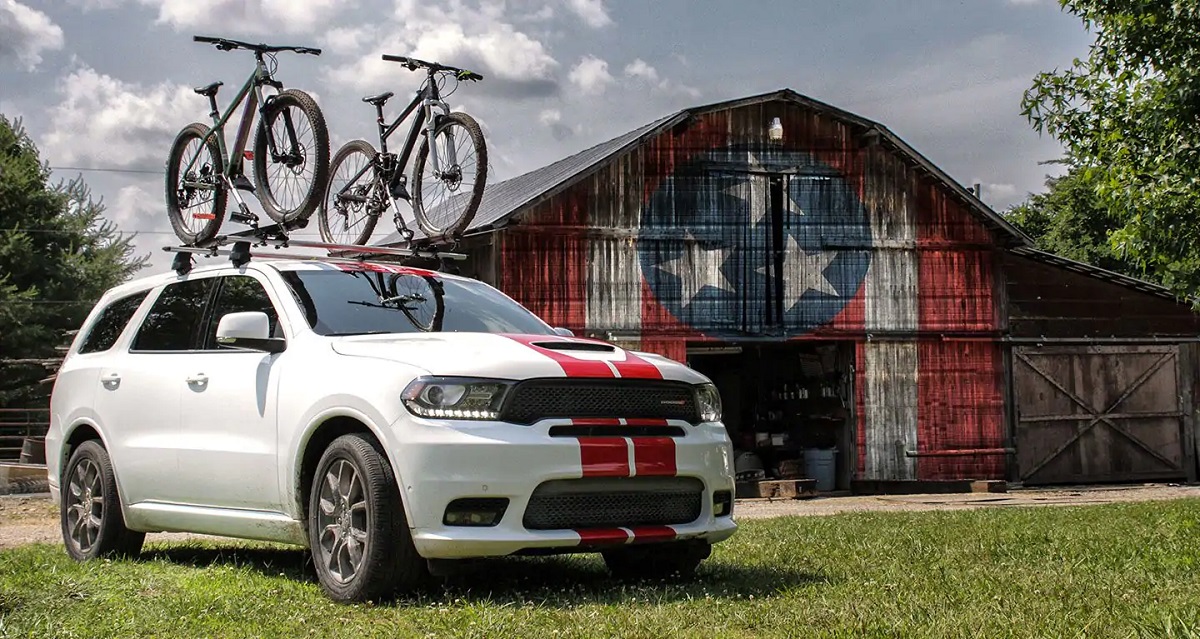 Interior – 2019 Dodge Durango
The 2019 Dodge Durango in Wabash has an interior that's fit for a king or queen. Dodge has built this SUV to seat up to seven individuals. When the second-row seats are folded down, occupants can expect to receive as much 84.5 cubic-feet of cargo space. In addition to that, this vehicle hosts 50/50 split-folding seats for the third row. Convenience and comfort is what the Durango is all about thanks to its premium leather upholstery. This premium upholstery contains Nappa Axis II perforated leather trim. Other leather trims include double-cross mesh, Carolina cloth and Tungsten-accent stitching. The options are literally endless to some degree, but the choice is basically yours. The vehicle's Three-Zone Climate Control system helps to maintain the cabin's temperature at a comfortable level. Durango's paddle shifters are quite comfortable when being compared to other paddle shifters in this class. All in all, this interior doesn't have any weaknesses.
*Not actual vehicle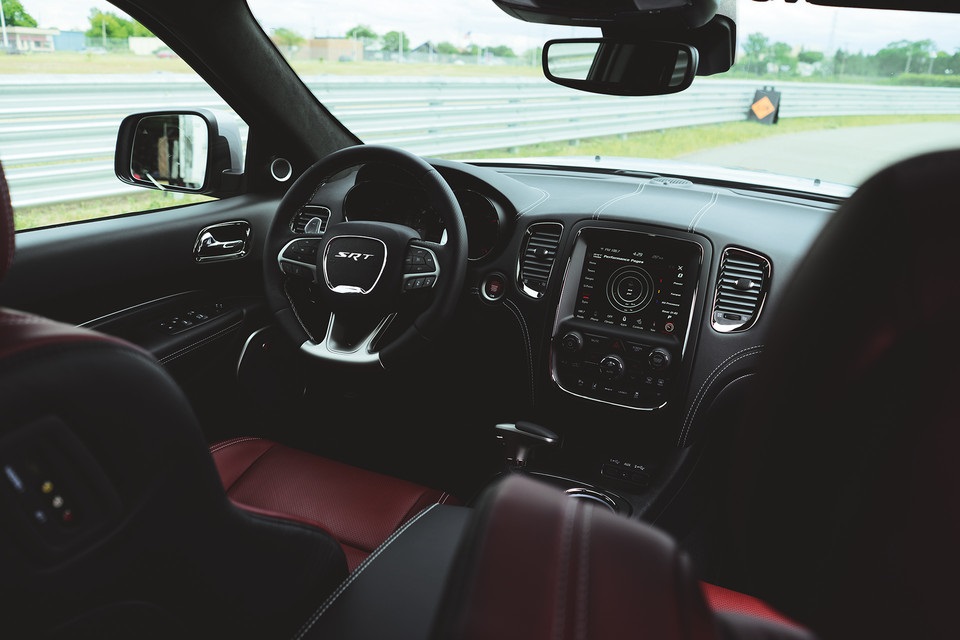 Mechanical – 2019 Dodge Durango
If you're near Peru Marion Kokomo and other closely related municipalities, then you could get a first-hand experience with the all-new Dodge Durango. This popular automaker has never had a problem in the performance department as the new Durango possesses 50/50 weight distribution. This well-balanced weight distribution increases downforce and traction. In addition to that, this SUV offers to available all-wheel drive systems. Drivers will be able to handle various types of weather conditions as well as handle various types of road conditions in full-confidence. Dodge is offering three engine types that possess three ranges of power. The 6.4-liter HEMI V8 is a beast as it produces upward of 475 horsepower as well as 470 pound-feet of torque. The 5.7-liter HEMI V8 produces 360 horsepower as well as 390 pound-feet of torque. Thanks to fuel-saver technology, this engine will allow drivers to get as much as 22 mpg on the highway. The last engine in the lineup is a 3.6-liter PENTASTAR V6 engine that generates as much as 295 horsepower and 260 pound-feet of torque.
*Not actual vehicle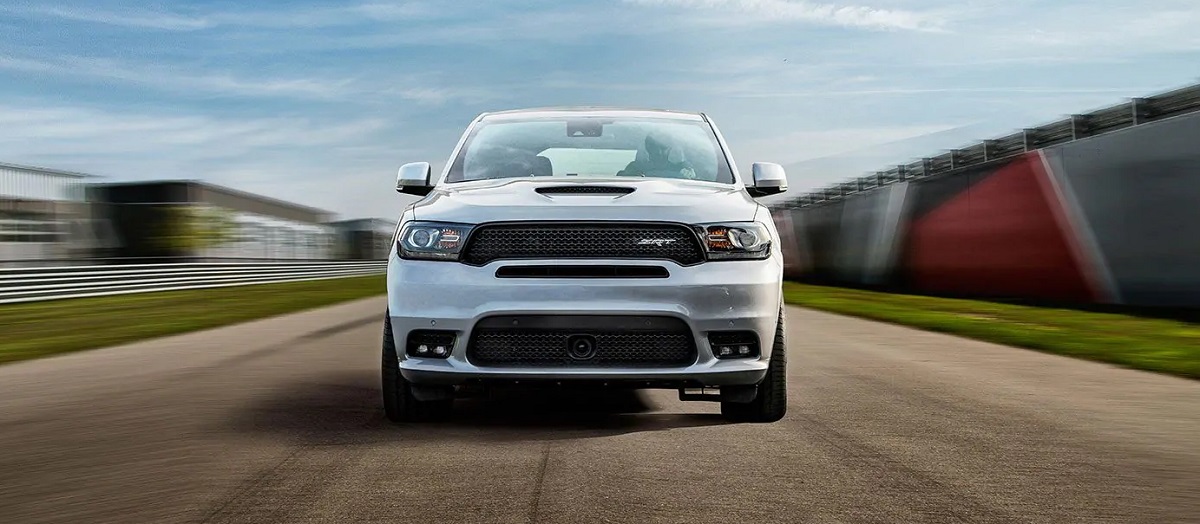 Request 2019 Dodge Durango Specials in Wabash Indiana
This SUV effectively utilizes its UConnect system for pure pleasure and convenience. The Durango is well-equipped with a copious amount of advanced-technological features, including Apple Music, SiriousXM radio, Apple CarPlay and built-in navigation. The options can go on and on for days, but you should get a much better feel for what the Durango has to offer. On top of that, the vehicle's memory settings can provide the most comfortable ride and settings possible. There are USB ports, HDMI connections as well as a Blu-Ray entertainment system for the rear passengers.
Safety features start out with a rigid bodyguard system that's built right into the frame. Parking Assistant will guide you safely when parking in tight spaces, and there are four-wheel, anti-lock brakes. Other safety features included are rain-brake support, rain-sensing wipers and a host of preventive-safety components.