New RAM Compare 2019 RAM 1500 vs 2019 Chevrolet Silverado in Wabash IN in Wabash IN near Fort Wayne
Compare 2019 RAM 1500 vs 2019 Chevrolet Silverado in Wabash IN
View Inventory


2019 RAM 1500 vs 2019 Chevrolet Silverado
One of the most talked about facets of the 2019 RAM 1500's young life is that it has a suspension so silky, so smooth, that it feels like operating a luxury sedan when you're at the helm. RAM also added in a mild hybrid power system to improve fuel efficiency, giving you a much better gas mileage than other trucks in the same class. Today Wabash RAM is serving Wabash Kokomo Marion customers with a sneak peak at how the RAM 1500 matches up against the 2019 Chevrolet Silverado, a brilliant model in its own right, but not quite the light duty extravaganza that the 1500 is. Your 1500 comes with an off-roading "Rebel" trim this year that far surpasses any capabilities of the Silverado. Featuring trims like the Rebel itself and boasting inventive exterior colors that bring out the rough and rugged in us all, the 1500 stands strong against the 2019 Chevrolet Silverado.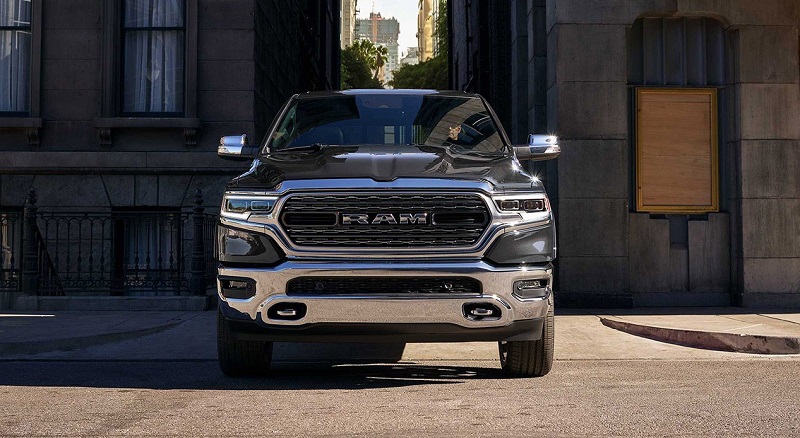 Exterior – 2019 RAM 1500
Trucks do a lot of hauling. It's what they're born to do. Wabash RAM realizes that our prospective truck owners out there need a pickup truck that has more than a few tie downs and cargo boxes. RAM is serving Wabash Kokomo Marion 1500 owners with the RamBox Cargo Management system, a revolutionary way to use your 1500 to its fullest. It comes with power outlets, illuminated LED lighting when boxes are opened, and additional storage space beyond the already impressive 61.5 cubic feet of cargo space provided in your bed. It's an optional feature all the way, one of those things that some people simply will not live without, and we suspect that many of our Wabash RAM customers are going to opt for the RamBox. It's class-exclusive. Chevy simply has nothing like it on their Silverado.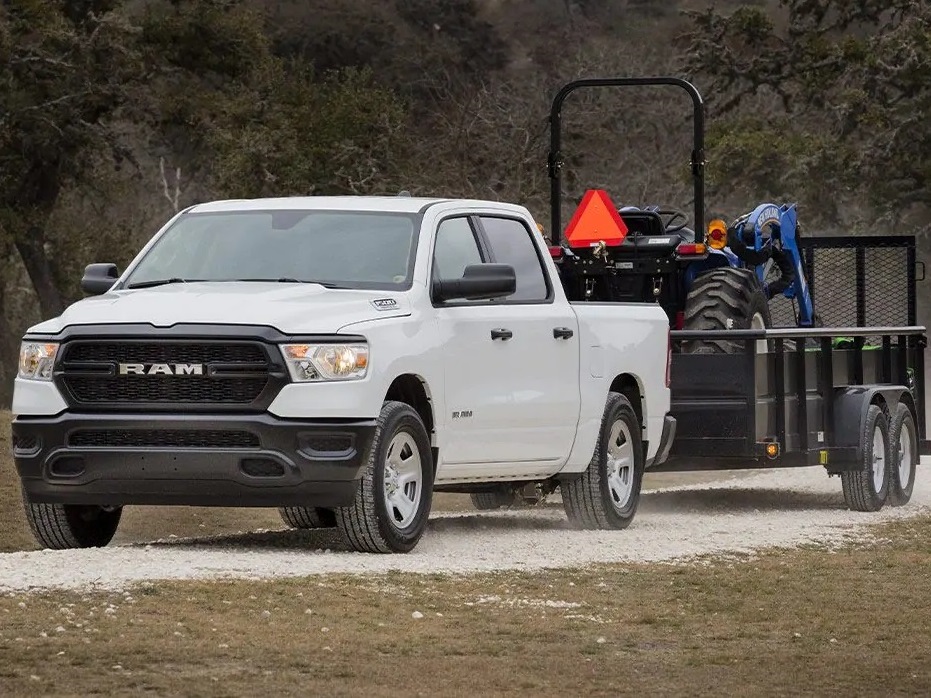 Interior – 2019 RAM 1500 in Wabash IN
You can't mention the 2019 RAM 1500 without bringing up that your average 1500 interior looks very much like it might be as technologically savvy as your average luxury sedan. Featuring a huge 12-inch touchscreen dash with Apple CarPlay and Android Auto compatibility, voice recognition, and navigation features galore, the RAM 1500's interior is fully stocked with technology that not only keeps up with a sedan's tech, but more or less surpasses it. Unlucky 2019 Chevrolet Silverado owners can argue that you don't buy trucks for tech, but we all know better. Your 12-inch tech comes in mighty handy while you're using rearview camera and other camera angles, as well as towing apps, so there's a practical purpose to your RAM's technology as well. Smartphone integration on the 1500's touchscreen dash is so impressive that many people are saying that even luxury sedans can't keep up with it, so if you're a big smartphone user and want your 1500 to work in conjunction with that everyday tool, the truck is a must-have.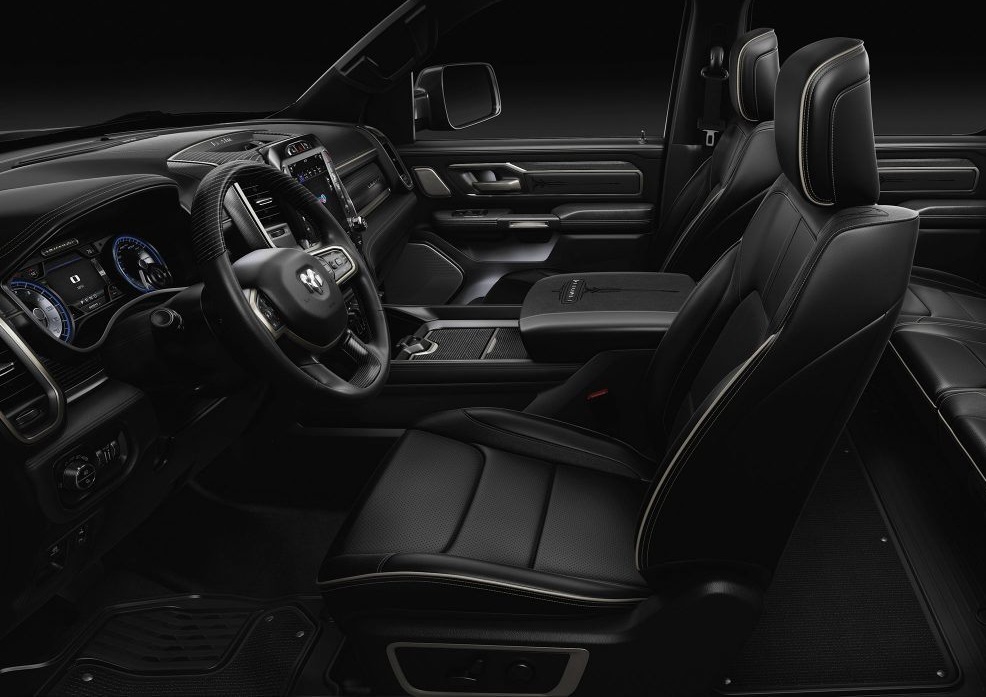 Mechanical – 1500 specs in Wabash
RAM loaded the 1500 with engine options, throwing out a robust 3 engine choices to the Silverado's lone choice. Pickup truck owners are understandably a picky group of folks, with a high set of standards, and a single engine choice on the Silverado may be its downfall in this competition. When you buy a light duty truck, you need versatility and options. Chevrolet forgot about that when they left you stuck with one engine choice. RAM revved up the power with 5.7L HEMI® V8 engine with eTorque, rated at 396 horsepower and 410 lbs-ft of torque (good for 12,750 pounds of towing power). The Silverado comes with a single engine. It's a 5.3L V8 engine rated at 355 horsepower, not even good enough to beat out the 1500's second engine option (rated at 395 horsepower). You'll fall short on towing capacity, too, reaching just 9,400 pounds of towing capacity on a 2019 Silverado. In our opinion, you can't fall short on engine choices when you're creating a light duty pickup truck. Many Silverado fans were anxious and disappointed about this decision as well, especially since RAM managed to best this engine not just once but with both of their V8 engine options. Score one for the 1500!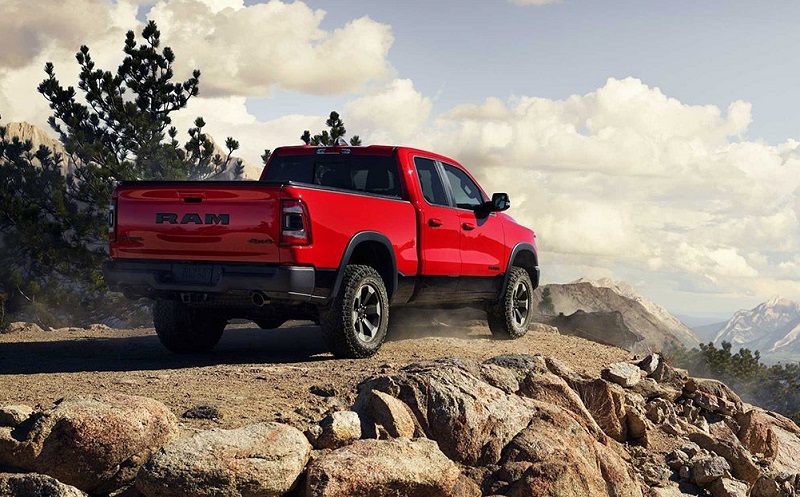 The Big Winner – RAM 1500 specs in Wabash IN
In our 2019 RAM 1500 vs 2019 Chevrolet Silverado competition, it was no competition. Thanks to luxury sedan type technology, the class-exclusive RamBox cargo management system, and a three-engine lineup that beats the Silverado twice over, it's the RAM 1500 that comes out ahead this year (and for many years to come). Light duty pickup trucks need interior tech and all the social graces, and that's what the 1500 brings to you and your family. It's ideal as a work truck or a pickup truck the whole family can be excited about. The Silverado doesn't fall short of most other pickup trucks, but it certainly falls short of the RAM 1500's prowess in 2019. Wabash area customers are advised to opt for the 1500 on just about every single category there is to compare these two in. If you're as excited about the 2019 1500 as we are, why not get down here to see us today and ask for a test drive of your favorite 1500 trim. You'll have many trims to choose from, optional features that kick up the luxury, and a full lineup of practical work-savvy features that meet all of your needs. Call us today for a test drive!