New Jeep Compare 2019 Jeep Cherokee vs 2019 Chevrolet Equinox in Wabash IN in Wabash IN near Fort Wayne
Compare 2019 Jeep Cherokee vs 2019 Chevrolet Equinox in Wabash IN
View Inventory


2019 Jeep Cherokee vs 2019 Chevrolet Equinox
Jeep invites you to revel in the luxury of the SUV world's annual legend, the 2019 Jeep Cherokee, born from a long line of proud Cherokee models that passed on their greatness and let the line evolve into the premier brand it is today. It's a bonanza of sleek interior comforts, advanced technology, and exterior grace and style that has few competitors. This year's 2019 Jeep Cherokee is pitted head to head against the 2019 Chevrolet Equinox, a fine SUV in its own right and a true favorite among some families. Wabash Jeep cordially invites you to see how these two favorites stack up against each other before deciding which one is right for you. This year's 2019 Jeep Cherokee is serving Wabash Kokomo Marion customers with a line of sophisticated trims: Latitude, Latitude Plus, Altitude, Upland, Trailhawk, Limited, High Altitude, and Overland. How does the more diverse line of Cherokee trims stand up to the 2019 Chevrolet Equinox? Read on to find out!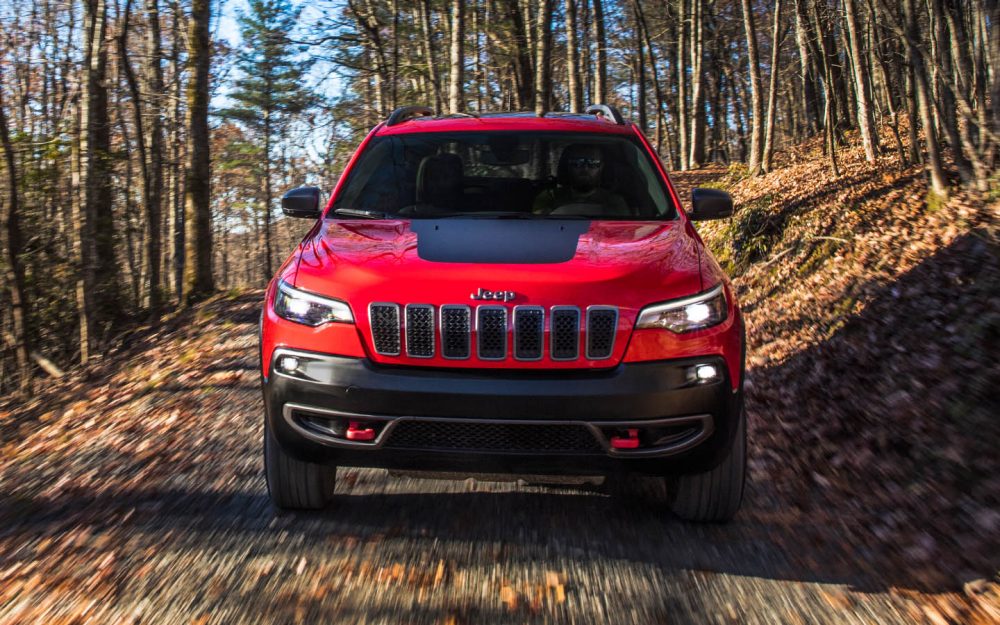 Exterior – 2019 Jeep Cherokee
You won't find a more robust trim lineup than the 2019 Cherokee sports. Even its base model trim is offering up things that later trims of the Equinox finally catch up on but charge you more for. For example, the Cherokee's base model sports heated front seats, driver lumbar support seating, remote start, and blind spot monitoring system. You will eventually find these on your Equinox, but it won't be until you've paid a pretty penny to go up trims. The Cherokee has these features standard just on the base model, giving you a luxurious touch right from the start. Obviously, the Equinox has no trail-rated off-road trim in its lineup either, although it does get sportier and more muscular as trims go along. You won't find off-road suspension options, trail-worthy mechanical features, or anything similar on an Equinox. Jeep is the posterchild for off-roading. They know how to craft a family SUV that can tear up the trails as well. Chevy didn't even attempt to compete with the Cherokee on these counts.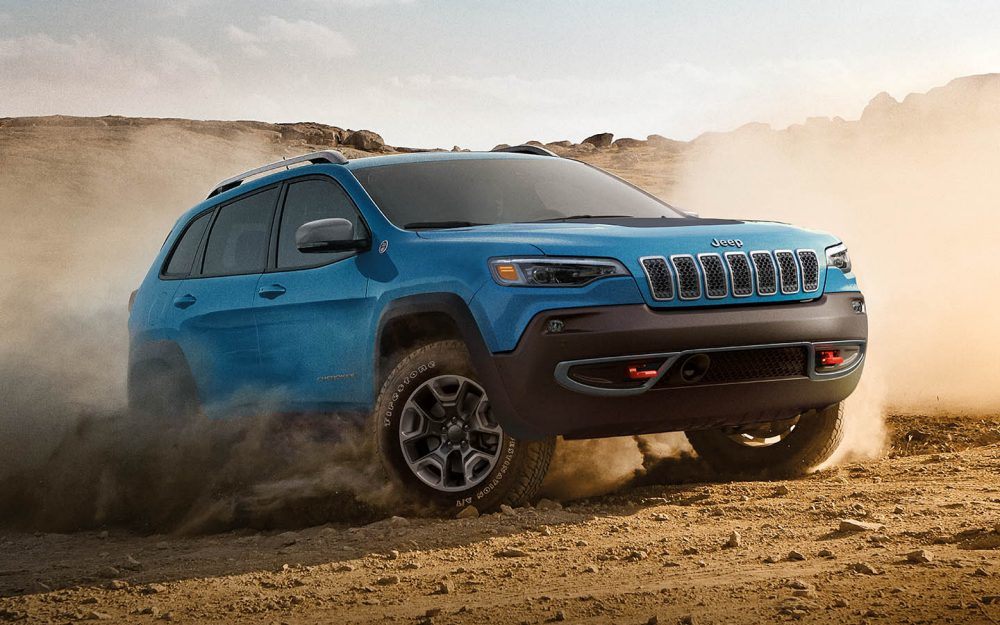 Interior – 2019 Jeep Cherokee in Wabash IN
If you want a family SUV, you expect a massive amount of interior passenger volume. Your family needs room to play with their devices, stretch out, and rest on every long or short journey. Only the Cherokee is serving Wabash Kokomo Marion customers with a substantial passenger volume area. Compare the Cherokee's 128 cubic feet of passenger volume to the Equinox's inferior 100 cubic feet of passenger volume. Anyone who's owned SUVs will tell you how wide that gap is in terms of comfort on your everyday journeys and your long road hauls. You want room to breathe, and it's only the Cherokee that gives you that. Many people were sorely disappointed in Chevy's inability to stretch out a bit more passenger volume for its Equinox. It's more cramped than the Cherokee. If you want room to have fun on your journey, room to be comfortable, it's the Jeep Cherokee that will provide this important part of SUV life for you. The Equinox will let you down.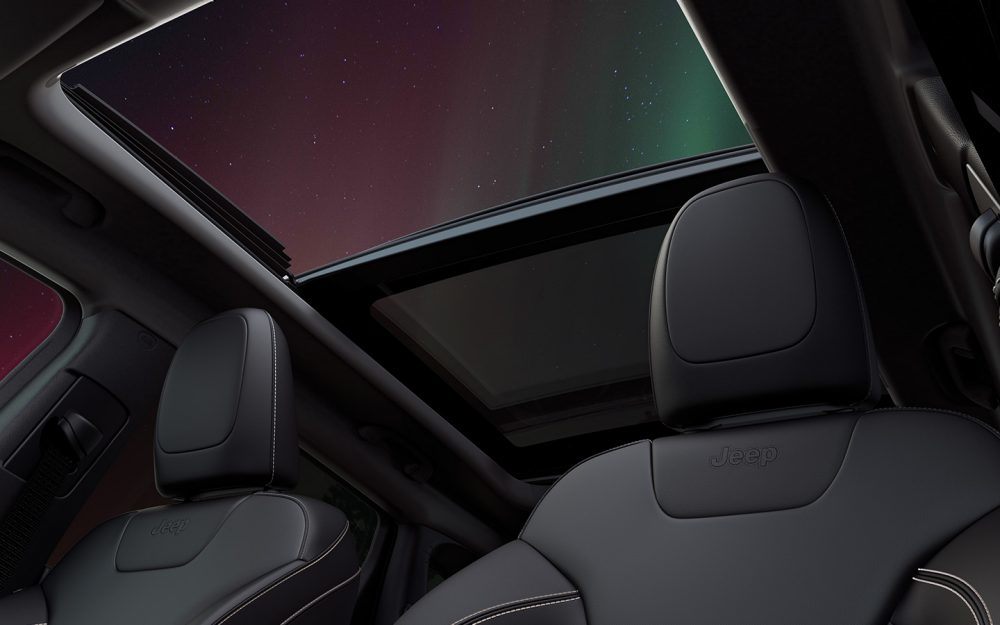 Mechanical – Cherokee specs in Wabash
An SUV of the Equinox's class suffers mightily when it commits to just one arguably underpowered powertrain. Families, especially those that choose the active, rugged family brands like the Cherokee or Equinox want more than just a single powertrain to choose from, and yet that's what you get with the Equinox: a single 1.5-liter I4 engine rated at 170 horsepower. For its part in this 2019 Jeep Cherokee vs 2019 Chevrolet Equinox race, the Cherokee comes out swinging with a line of diverse powertrain options to choose from, starting out with a 2.4-liter I4 engine that already overpowers the Equinox's single engine. You'll get 180 horsepower just out of the base model Cherokee engine option. Go all the way up to its amazing 3.2-liter V6 engine, and you're going to power past the Equinox's pitiable 170 horsepower engine and land at a jaw dropping 271 horsepower. You'd expect nothing less from a luxury SUV like the Cherokee that has the only trail-rated model of its kind (ask us about the Trailhawk!). Wabash Jeep is proud to report that the Cherokee's powertrain lineup is rated A+. The Equinox's lineup doesn't even include a second option.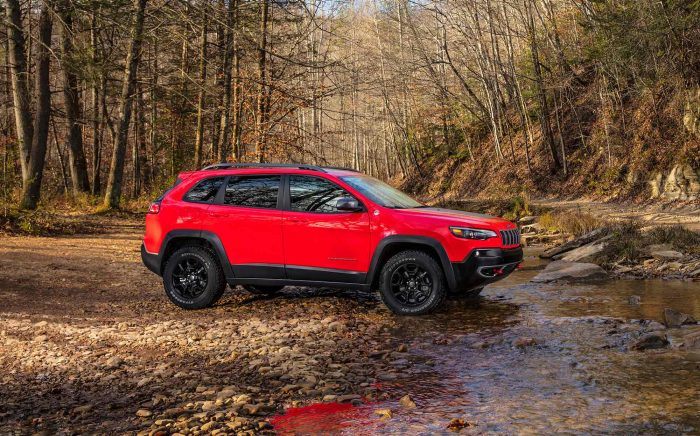 The Winner Is – Jeep Cherokee specs in Wabash IN
The 2019 Cherokee has it all for you. You'll find premium LED headlights designed supremely by the masterminds at Jeep. Heated and ventilated leather front seats provide a captain's cockpit you'll never forget. An available uConnect 4 with Navigation 8.4-inch touchscreen is your modern-day Star Trek quality command center, all in 2019. Bask in the convenience of the hands-free power liftgate on your Overland and other higher trims. It's a fiesta of advanced features that you get standard on lower trims than the Equinox offers you. You'll find more on your Cherokee: more passenger room, more horsepower and engine selections, and more interior tech to play with while you're out on the trails. In our opinion, the 2019 Cherokee is one of the finest SUVs of its kind. In fact, there is no other SUV of its kind. It offers the possibility of both family adventures and off-road glory, something no other SUV gives you these days. If you want to test drive this true winner, give us a call. We're serving Wabash Kokomo Marion customers with great Cherokee specials all year.