New Jeep 2021 Jeep Cherokee vs 2021 Jeep Renegade in Wabash IN near Fort Wayne
2021 Jeep Cherokee vs 2021 Jeep Renegade


View Inventory
Jeep was recently named the "longest lasting 4X4 brand," and that's not a real big surprise to anyone who's followed Jeep over the years. These models are built to wade through streams, tackle rocks, and even endure desert sands. It's no surprise that they weather other roads just fine and continue to serve America's SUV lovers for decades. The 2021 Jeep Cherokee vs 2021 Jeep Renegade review by Wabash Valley Chrysler is an introduction to two amazing Jeep models. Both of these models have something to offer our customers. To decide which one is best for you, we're breaking down each model by its most important specs. That's our way of serving Fort Wayne Logansport Marion Wabash with information that makes a difference as you shop for a new SUV.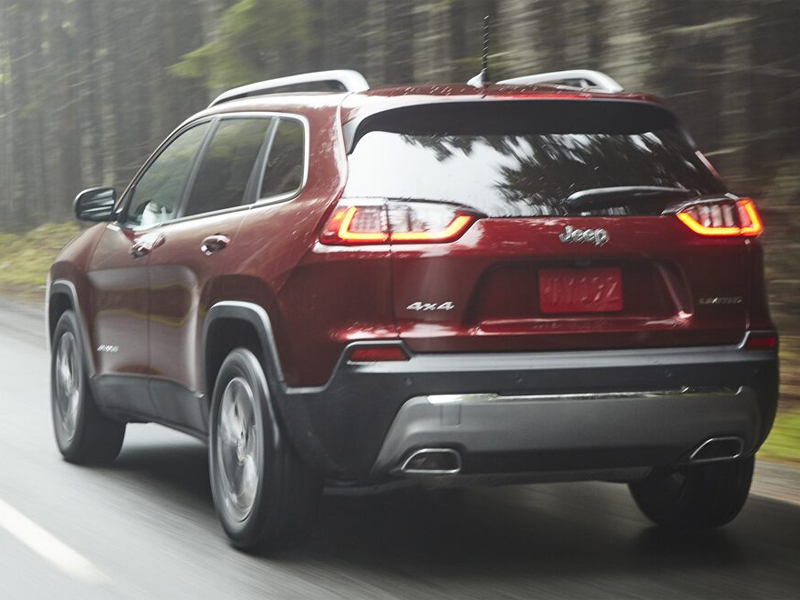 Exterior – Jeep Dealer serving Wabash IN
The 2021 Jeep Cherokee and 2021 Jeep Renegade are designed very differently for a reason. People love variety, and the Jeep brand wants you to have your choice of body styles and accents. They create an entirely new persona for every model they do, and sometimes you find your soulmate in one of those designs. What's your soulmate? The 2021 Jeep Cherokee or 2021 Jeep Renegade? Well, it depends on what you're looking for. The Cherokee is designed more like a traditional SUV. It's larger than the Renegade and fits into a mid-size mindset. The Renegade is crafted for those of you who prefer a more petite SUV. Each of the models gets a four-door setup, but you'll find that the Renegade mirrors the Wrangler's more compact package. The Cherokee is stretched out for family-oriented comforts and appeal.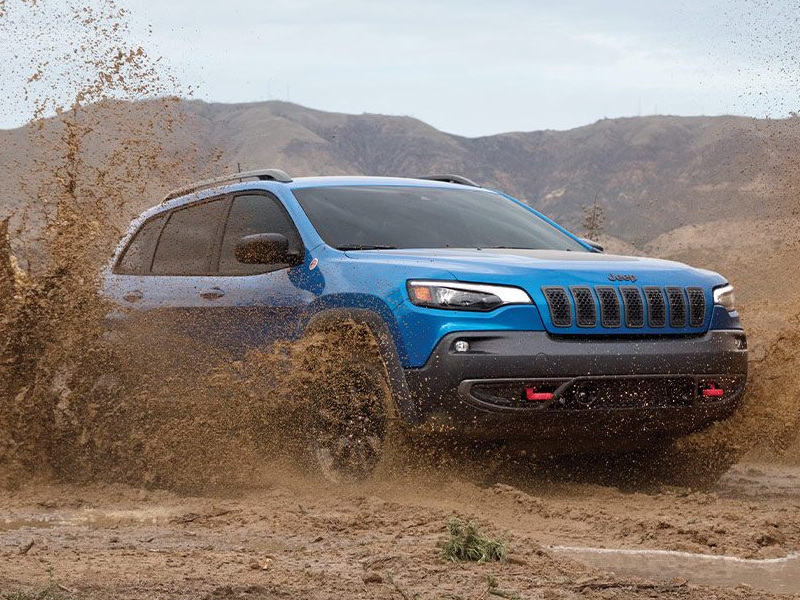 Both models are designed to be family-oriented, so neither neglects the "home" aspect of their design. The 2021 Jeep Cherokee features an interior that includes features like a heated steering wheel, hidden cargo floor, and Nappa Axis II perforated leather trimmed seating in colors like Black with Tungsten accent stitching. The Renegade is built with a more economical mindset, but that doesn't mean it doesn't have upscale features. People who want to be smart about their budgeting will be delighted with the Renegade's intelligent interior. It boasts an adjustable cargo floor, heated steering wheel, and McKinley Axis II leather trim in Black Topographic with Ruby Red Accent Stitching (on the Trailhawk). Trims differ between the two models as well. The Cherokee comes in Limited, Trailhawk, Latitude Lux, Latitude Plus, Latitude, Altitude, High Altitude, 80th Anniversary Edition, and Freedom Edition. The Renegade starts with the Sport and moves onto the Latitude, Upland, Trailhawk, Jeepster, Limited, 80th Anniversary Edition, Islander, and Freedom Edition.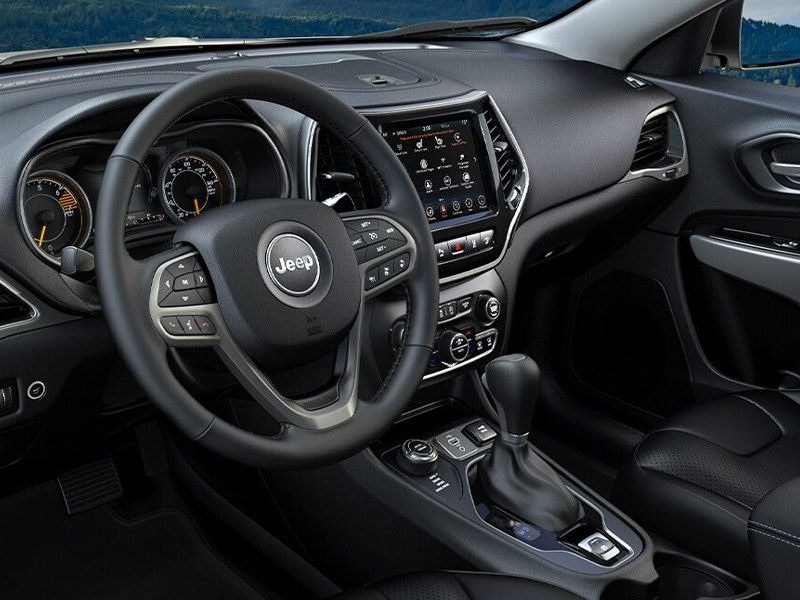 Jeep Cherokee Mechanical specs
The two models are trail rated, so you never have to worry about performance when you select a Renegade or Cherokee. The Cherokee's 180 to 271 horsepower performance is built with a lot of enthusiasm. The more down to earth performance of 177 to 180 horsepower from the Renegade is for a reason. You can have terrific off-roading performance without having sprint out on the highway horsepower. What you really need is torque. The Renegade's up to 210 lb-ft of torque is more than enough to really get you out there and conquering nature. Of course, the Cherokee also has powerful torque: 171-295 lb-ft. Depending on what trim of the models you get, they come out extremely similar. However, you can take things a little further with the Cherokee.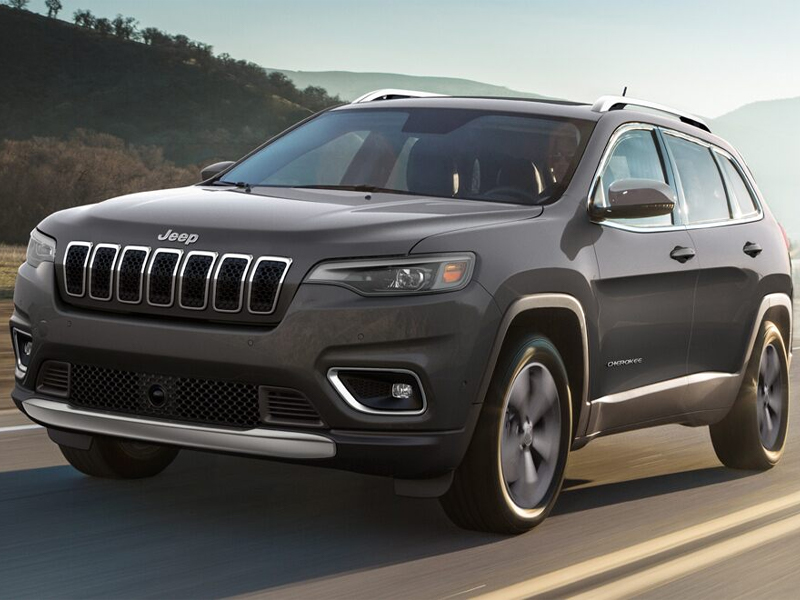 Final Thoughts – 2021 Jeep Cherokee dealer
The Cherokee and Renegade have a lot of common goals, such as to give your family an amazing interior experience and award-winning off-road performance. They achieve their goals in different ways. The Renegade helps to trim down your overall budget and give you value. The Cherokee does the same thing, but it gives you a little bit more in terms of power and interior comfort (and by extension, it costs a bit more). No matter which one you choose, you're going to love the performance, comfort, and reliability.
As you can see, both of these models have plenty to offer the avid off-roader. You never have a lack of options when you choose the Jeep brand. Because there are so many trims to choose from here, it's going to be normal if you have some questions about either of these models before making a final decision. Be sure to reach out to our team if you feel like you need clarification or want to request something (such as a test drive or a list of specials we have available for our models). We know you're going to find your dream SUV between these two, so just contact us if you need our help.