New Dodge 2020 Dodge Charger vs 2020 Ford Mustang near Fort Wayne IN in Wabash IN near Fort Wayne
2020 Dodge Charger vs 2020 Ford Mustang near Fort Wayne IN
View Inventory


Vehicle Overview
Muscle cars have always been popular among folks who desire pure driving fun. Since the 1960s, the Dodge Charger has remained an exciting performance machine. Many drivers will love what the 2020 Dodge Charger brings to the table. Its sheer power is destined to trigger a strong adrenaline rush. However, this four-door muscle car isn't just about speed. A spacious, four-door design makes the Charger a rewarding family vehicle. Modern safety features give you more reason to love this iconic ride. You'll find the entire new Charger lineup at your local Dodge dealer serving Logansport Marion Kokomo Wabash Indiana! Some car shoppers will ultimately be deciding between the new Charger and the 2020 Ford Mustang. In this 2020 Dodge Charger vs 2020 Ford Mustang comparison, we'll find out which one of these legendary vehicles is the better choice.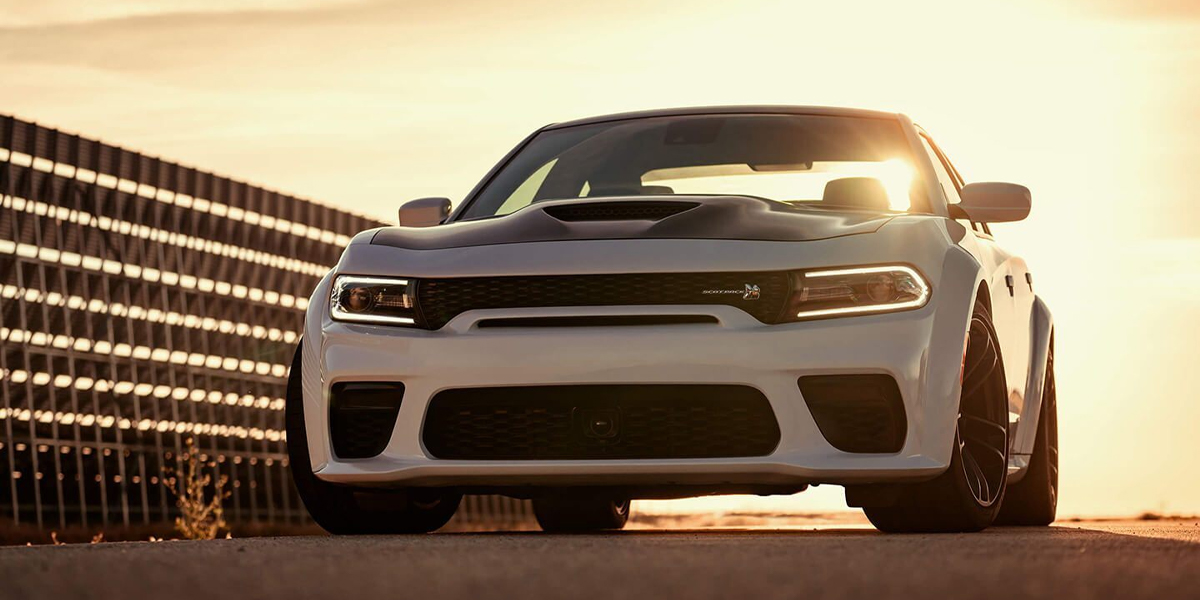 Exterior – 2020 Dodge Charger
Most people will agree that the 2020 Ford Mustang is a very stylish coupe. However, it doesn't look as muscular as the new Dodge Charger. A powerful body and aggressive front fascia help the Charger to make a bold statement. Wabash Dodge also offers the Charger with a number of special appearance upgrades. Charger models equipped with a performance hood are especially racy. If you want to give your new Charger a custom look, opt for Dodge's new 20-inch Brass Monkey wheels. Available racing stripes further bolster the sedan's curb appeal. Come see the entire new Charger lineup at your local Dodge dealer serving Logansport Marion Kokomo Wabash Indiana!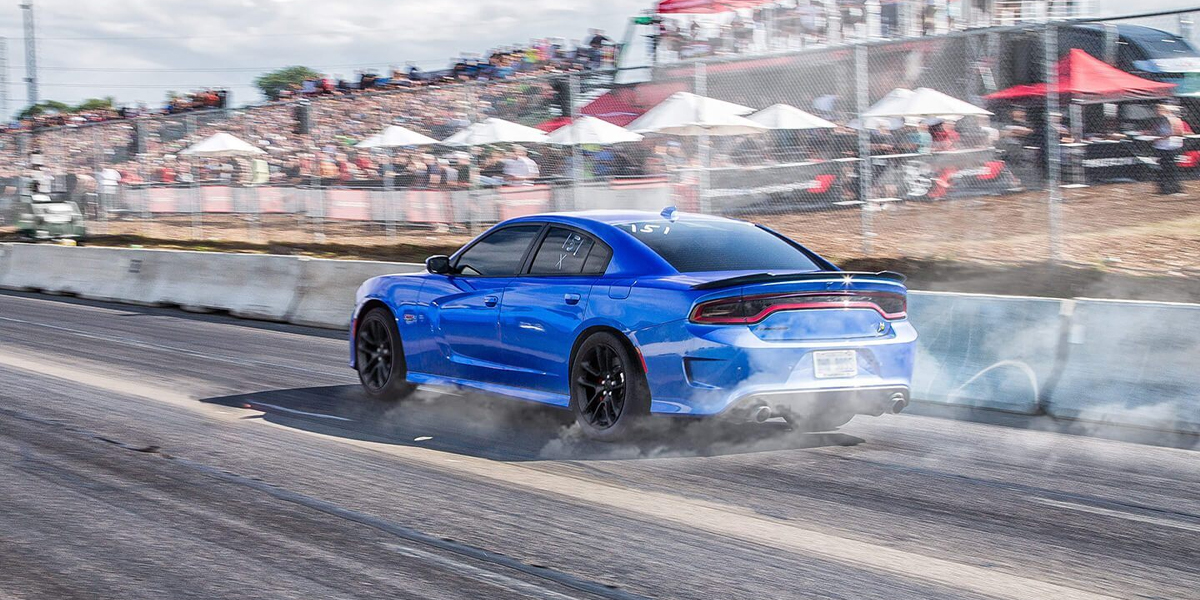 Interior – 2020 Dodge Charger near Fort Wayne IN
If you plan to travel with your family and friends, the 2020 Dodge Charger will prove to be far more accommodating. Its four-door design enables everyone to easily climb inside. Meanwhile, passengers will eventually grow tired of squeezing into the two-door Mustang. Of course, everyone will appreciate the Charger's more spacious cabin. While the Charger has a total passenger volume of 104.7 cubic feet, the Mustang provides only 84.5 cubic feet of passenger space. When sitting in the Charger's backseat, your friends will have an extra 9.5 inches to stretch their legs. Most adults will struggle trying to fit into the Mustang's backseat. You can also take advantage of the Charger large trunk. There's 16.5 cubic feet of cargo space, which allows you to store a lot of extra stuff. By comparison, drivers will find 13.5 cubic feet of cargo space in the Mustang's trunk. To experience the Charger's comfortable accommodations, contact Wabash Dodge for a test drive!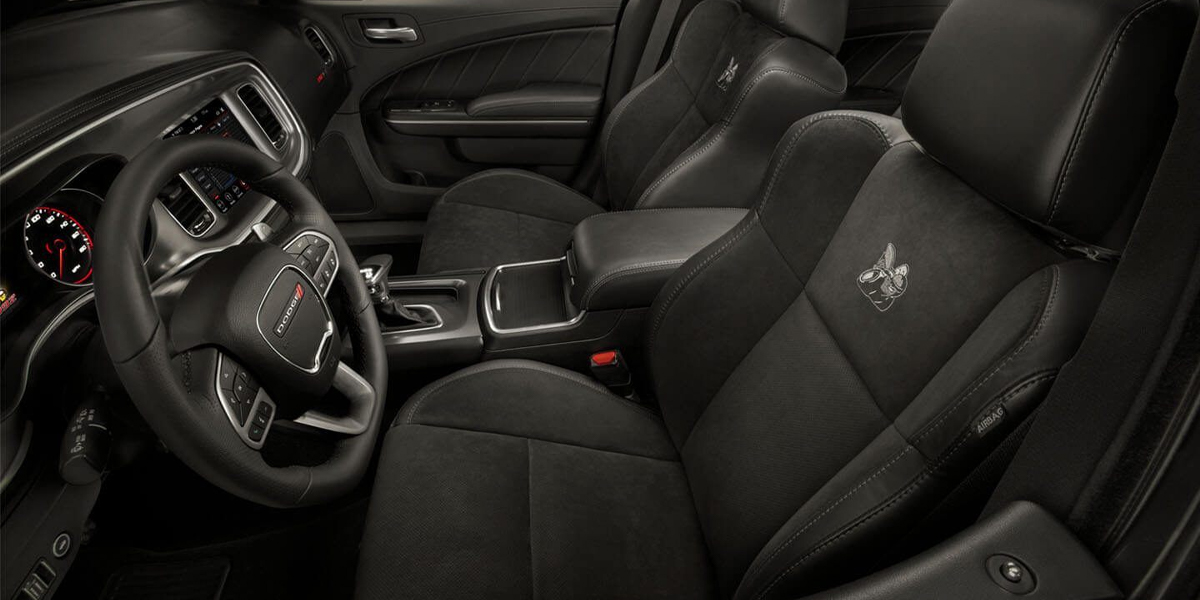 Performance – Charger specs near Fort Wayne
Both of these cars are capable of delivering a blistering performance. However, the new 2020 Dodge Charger has a more versatile engine lineup. Drivers seeking everyday practicality will love the Charger's standard Pentastar V6 engine. It churns out a competitive 292 horsepower while also making fuel efficiency a top priority. Traditional muscle cars fans can opt for one of the Charger's available HEMI V8 engines. While the 5.7-liter Hemi engine pushes out 370 horsepower, the larger 6.4-liter Hemi engine develops a thrilling 485 horsepower. To experience maximum performance, go for the Charger's mighty Hellcat engine. Dodge rates this supercharged engine to generate up to 717 horsepower and 645 lb-ft of torque. An amazing 0-60 mph time of 3.7 seconds puts the Charger SRT Hellcat among the quickest four-door sedans in the world.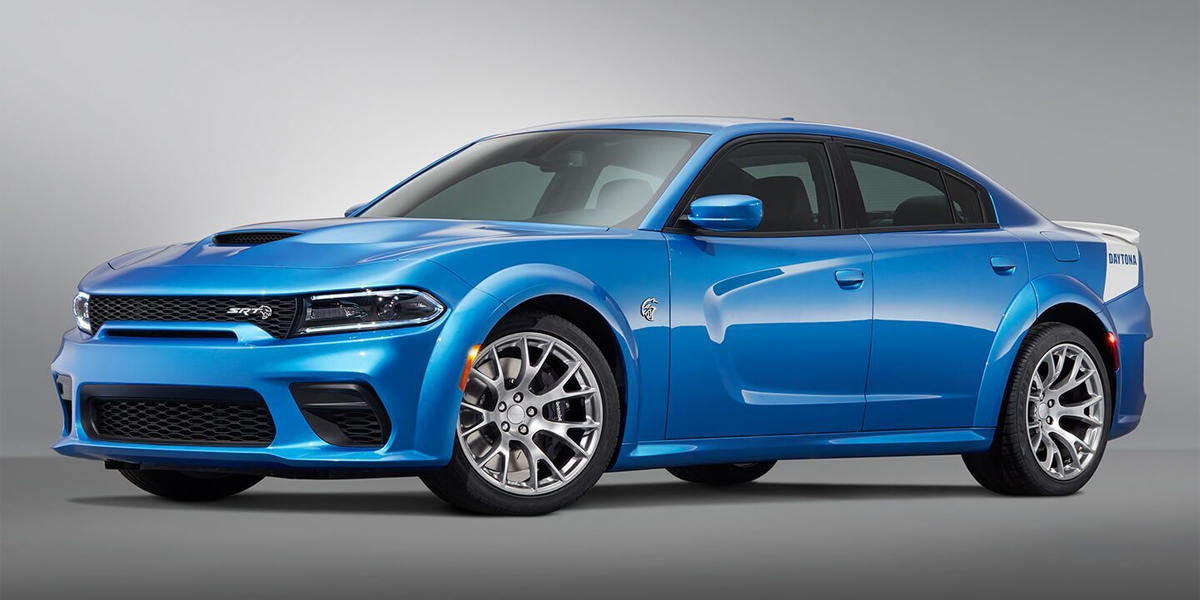 Like the new Charger, the Ford Mustang offers great handling. However, don't expect the Mustang to ride as well. A plush ride quality makes the Charger great for taking long road trips. Its suspension does a fine job of absorbing harsh impacts from the road. Even Charger models equipped with a sport suspension feel smooth. To schedule a Charger test drive, be sure to contact your local Dodge dealer serving Logansport Marion Kokomo Wabash Indiana.
All-Weather Performance – Dodge Charger near Fort Wayne IN
As you know, this area is known for its rough winters. You can expect a fair amount of snow to fall. In contrast to the Ford Mustang, the new Dodge Charger offers an optional AWD system. It gives you far more traction on slippery pavement. While Mustang owners will need to stay home during wintry conditions, Charger owners can remain on the road.
Features – 2020 Dodge Charger dealer
Both of these modern-day muscle cars offer some great features. However, the Charger's list of standard equipment is more rewarding. You'll especially enjoy Dodge's Uconnect infotainment system. It features a standard 7.0-inch touchscreen with Apple CarPlay and Android Auto smartphone support. Ford equips the Mustang with a standard 4.2-inch infotainment display, which can't be controlled through touch. To get Apple CarPlay and Android Auto, Mustang buyers move up to a higher trim level. Standard power seats give the Charger yet another advantage over the Mustang. While the Mustang's optional 12-speaker B & O premium sound system is powerful, you'll find the Charger's available 19-speaker Harman Kardon audio system to have an even more exciting soundtrack.
After reading our 2020 Dodge Charger vs 2020 Ford Mustang comparison, it's easy to see which car comes out on top. Not only does the Dodge Charger offer far more comfort, but it also comes standard with a more rewarding list of features.