2019 RAM 3500 near Fort Wayne Indiana in Wabash IN near Fort Wayne
2019 RAM 3500 near Fort Wayne Indiana
Vehicle Overview
The RAM 3500 is one of the top trucks in its class and it is why so many people are choosing it for their working life and daily activities. Not only is this a truck that is great for your everyday workload, but it is ideal for your family's needs as well. It's also fantastic when it comes to tow capacity and will haul more than any other truck that you've had in the past. It's why so many people are choosing the 2019 RAM 3500 and are thrilled with this addition to their garage.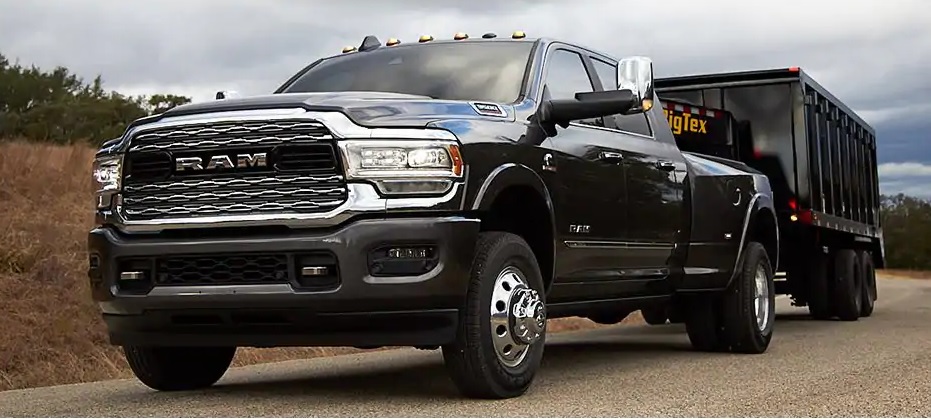 Exterior – 2019 RAM 3500
What sets the 2019 RAM 3500 apart from a lot of other trucks is its gorgeous and well-built exterior design. Not only are there five grille options available, enabling you to customize the overall look and feel of the truck, but the three editions available with the 2019 RAM 3500 near Fort Wayne make it easier than ever to pick and choose which works for you. The editions include the Limited, Longhorn and Laramie. The RamBox on the truck bed is equipped with a 115-volt power outlet for jobs while on the go. Striking LED headlamps are crucial for nighttime driving and make driving around in the dark both easier and safer no matter where you happen to be going. The large and durable truck tires are essential for off-road driving, making this a wonderful choice for anyone who is looking for a durable and heavy duty truck that they can trust with even their biggest jobs.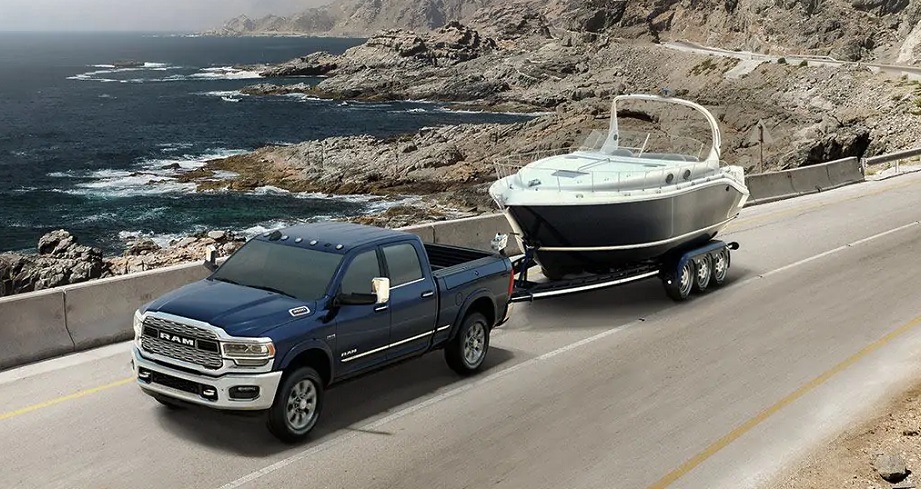 Interior – RAM 3500 near Fort Wayne IN
The interior of the RAM 3500 is large and spacious. Not only will you have 43.3 inches of leg room, making it ideal for taller individuals, but it is also equipped with a 12-inch touchscreen that is equipped with GPS and messaging. This enables you to stay connected even when you're on the road, giving you the ability to see where you're going and what you're able to do while out and about. Likewise, the 360 degree surround camera that is easy to view inside of the vehicle gives you an idea of what is going on around you before you start driving. The gorgeous leather seats are easy to keep clean, even if you're using the truck for work-related purposes. The RAM 3500 also has the most speakers in its class, giving you a wonderful sound quality while driving and listening to the radio or your favorite track.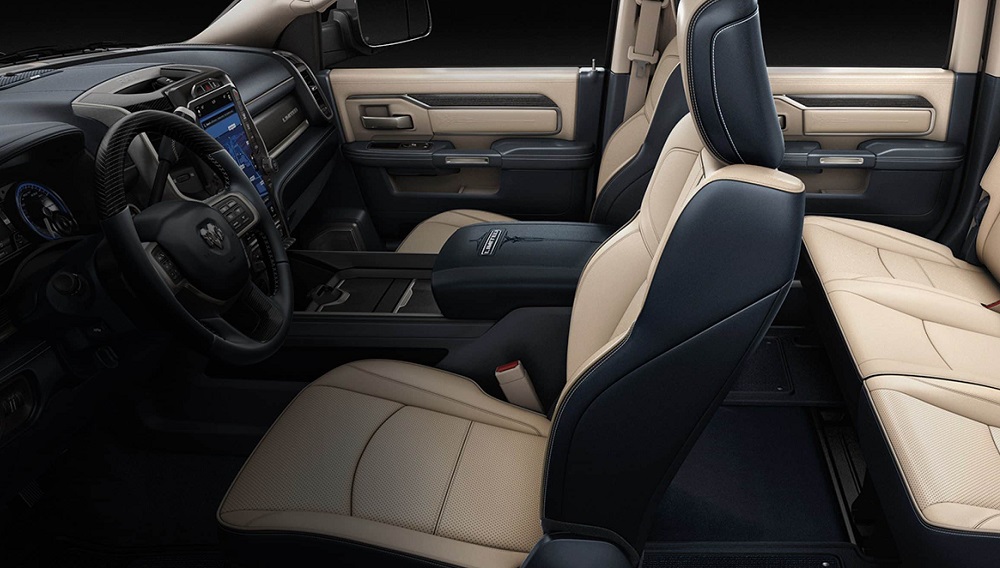 Mechanical – RAM 3500 specs in Indiana
The reason so many people choose to look into purchasing a 2019 RAM 3500 near Fort Wayne is because it offers mechanical options and benefits that no other truck provides. This is also why it's a good idea to look for this truck near Fort Wayne Indiana so that you can test drive it for yourself. Not only do you have a 35,100 pound towing capacity, but the 1,000 pound feet of torque makes it a wonderful truck for even the heaviest of jobs on the go. You have a reverse assistant for towing, which is essential for knowing what is around you when you have a load behind your truck. You are also getting a 7,680 gas payload to make it easier than ever to save money on the gas that you need to use the truck each day.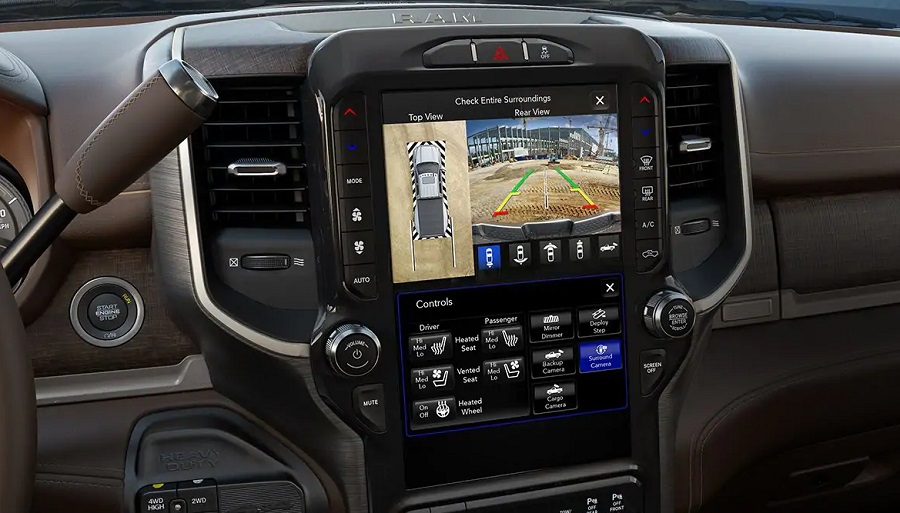 Powertrain – RAM 3500 specs near Fort Wayne IN
When choosing the 2019 RAM 3500 near Fort Wayne, you will notice that you have a five-year powertrain warranty that covers up to 60,000 miles. This is more coverage than most other trucks of its class, so you can feel confident knowing that you are fully guaranteed for the truck that you are investing in. Likewise, the amount of torque that you're getting with this truck when compared to others is why we are proud to be serving Wabash Peru Marion Kokomo for anyone who wants to give the RAM 3500 a try for themselves.
Safety – 2019 RAM 3500 dealer
What the RAM 3500 doesn't lack is available safety features that make this truck a wonderful choice for individuals who want to feel safe while driving on the road. The RAM 3500 is equipped with park assist and it is specifically designed for larger tow loads, allowing you to see what is around you when you are driving. The forward collision warning goes off if you are too close to something and are about to hit it. This safety feature not only comes in handy while on the road, but while you are trying to park the truck as well. The adaptive forward lighting system knows how much light is needed depending on how dark it is in your environment, allowing you to safely see and drive wherever you happen to be. For all of these reasons, it's why so many people are choosing to look for the RAM 3500 near Fort Wayne Indiana.
There are lots of key features within the RAM 3500 and this is why so many people near Fort Wayne Indiana are choosing this amazing truck. From the large tow load available to the amazing safety features and mechanical benefits, you can feel confident investing in this truck for yourself. We are proud to be serving Wabash Peru Marion Kokomo is you would like to take the RAM 3500 for a test drive today. Because we are serving Wabash Peru Marion Kokomo and offer the RAM 3500, take it for a test drive today.