New RAM 2019 RAM 1500 vs 2018 RAM 1500 l Wabash Indiana in Wabash, IN near Fort Wayne
2019 RAM 1500 vs 2018 RAM 1500 | Wabash Indiana
Vehicle Overview
The 2018 Ram 1500 has been a success with new choices and more power. Yet it is making way for the 2019 Ram 1500, an all-new generation of Ram trucks. Built lighter and more aerodynamic than ever, it has more ways to save at the pump, more power to move loads, and more technology to serve its owners. The two trucks will be side by side at Wabash Ram where shoppers can compare models.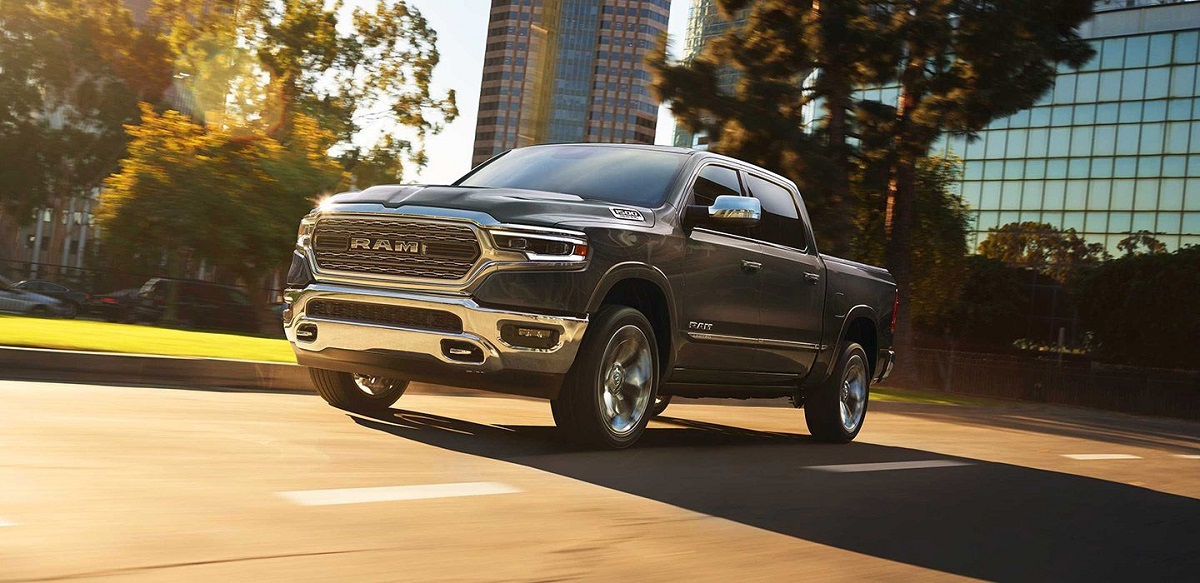 Exterior – 2019 RAM 1500
The 2018 Ram design features a power bulge hood that has become a symbol of the brand's performance. 2019 brings new ideas, and the power bulge has changed shape and size. The headlights are sleeker, and LEDs are a common upgrade. The new hood wears engine-designation badges, which have moved from the front doors. There's more chrome on high-trim trucks. To improve aerodynamics, a spoiler can deploy beneath the front bumper. This smart invention reduces aero drag, improving fuel economy without slowing down the load. Higher bedsides and a sculpted roof help improve wind resistance. Workers will like the two-level bumper design. It provides a natural step for climbing into the bed. New for 2019, the aluminum tailgate has a nitrogen and oil-charged strut which can be used at any temperature.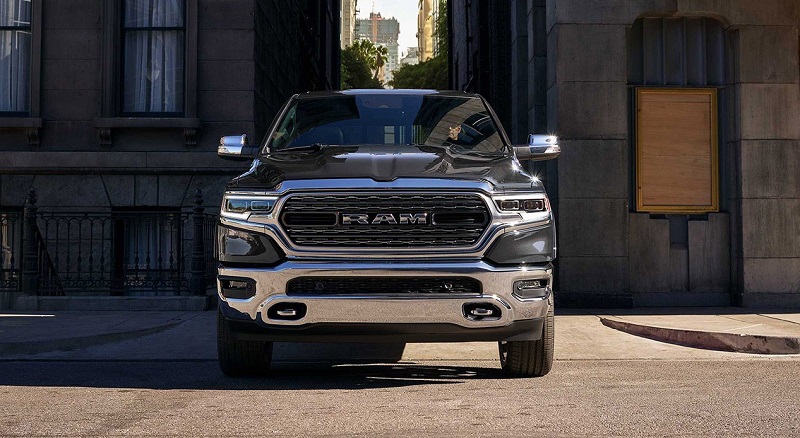 Interior – 2019 RAM 1500
2018 models have been praised for their use of premium materials. For 2019, Ram steps up this use of top quality materials, maintaining its claim to better cabins. Each detail has been examined with this in mind. As such, the new climate control vents have boosted airflow but reduced noise. Drivers will appreciate a raised center stack, push button start, a rotary transmission, and an electronic parking brake. As for climate control, the new Ram boosts airflow from the vents while reducing noise. The improved vent design also increases airflow to the rear-seat passengers by 50 percent compared to the current Ram. Finally, active noise cancellation should ensure luxury car levels of silence on the highway. While the 2018 models offer a regular cab, the 2019 line-up is dropping that in favor of the more popular Quad Cab and Crew Cab serving Wabash Kokomo Fort Wayne Indiana truck buyers. The larger one has grown even bigger, now providing 10 inches of rear legroom. It's also the first Ram to have reclining rear seats. Cabins have a revised steering wheel, a new upper glove box, new movable cupholders, and an update instrument panel. Shoppers will appreciate the large vertical touchscreen option as well as the more traditional 8.4-inch UConnect touchscreen. There are multiple USB ports, more storage space, and, on the higher editions, more stitched leather options.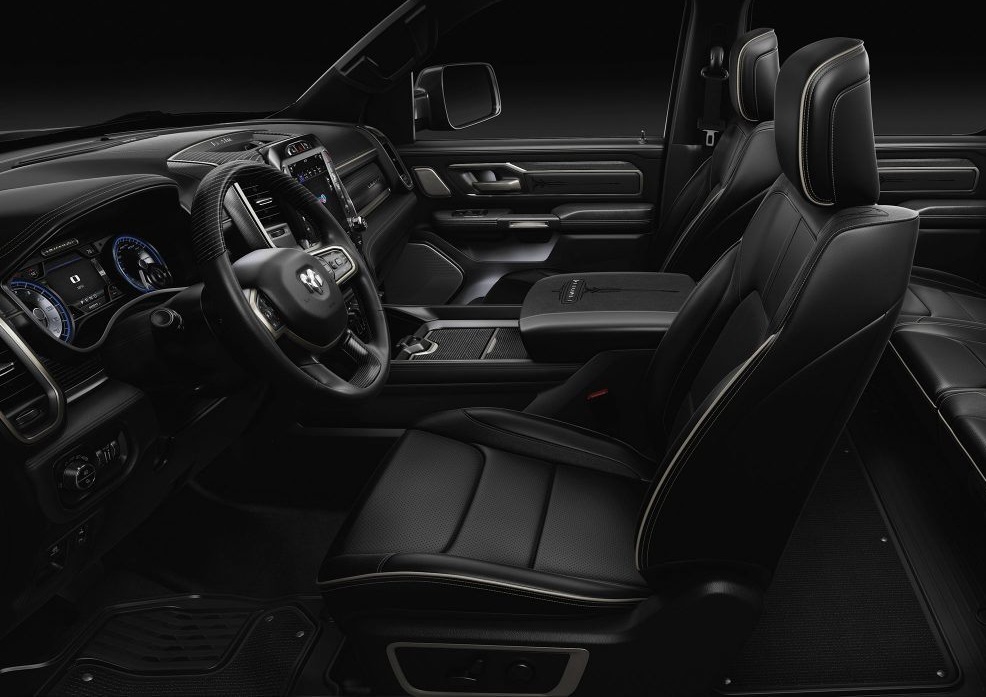 Mechanical – RAM 1500 specs in Wabash
All models will get Ram's eight-speed TorqueFlite automatic transmission, which has been revised for this model year. Tow ratings have risen from a high of 10,640 pounds with the top 2018 Ram 1500 to a new high of 12,750 pounds. The Ram V6 has a mild hybrid assist. With eTorque, the truck can easily stop and start, reducing fuel use at redlights. It also allows for short-term torque assist, reducing how much fuel is needed for acceleration. Brake energy regeneration is used to utilize power that otherwise would be wasted. The V6 driver will be delighted to have an extra 90 lb.-ft. of torque when they take off from stop. V8 models, which can be equipped with eTorque, can generate 130 lb.-ft. of torque to assist with take off. Rebel drivers will appreciate the new electronic locking rear differential. Many models have an air splitter and air shutters to help with fuel economy. Just as it did in 2018, the 2019 model will offer Ram's exclusive air suspension. This system can regulate height at every corner of the bed, changing to adjust the payload's weight distribution. This smart device lowers the bed for easier access and raises the bed for better ground clearance.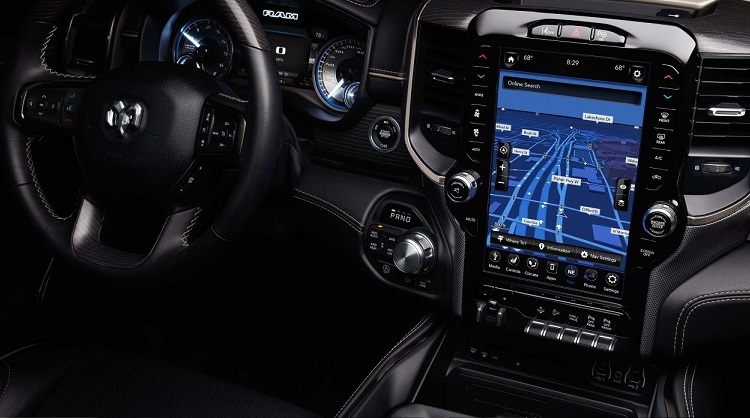 Safety – 2019 RAM 1500 dealer
The 2018 Ram offers a full contingent of airbags, brake assist, and traction control. For 2019, Ram has stepped up its safety quotient. The truck's new frame is made of 98 percent high-strength steel. In a crash, it can absorb energy and provide bracing that may stop certain frontal intrusions. To help keep the driver out of a bad situation, Ram has added many options. The advanced brake assist can help with emergency braking. Automatic braking may be triggered to mitigate a forward collision. A blind spot monitor and a lane keeper try to reduce the chances of a side traffic accident. An adaptive front-lighting system helps the Ram driver keep both hands on the wheel while enjoying the best lighting. Adaptive cruise control helps the driver with everyday driving tasks and provides full-stop capability.
Truck enthusiasts will want a closer look at the 2019 Ram 1500. The place to compare models is Wabash Ram, serving Wabash Kokomo Fort Wayne Indiana. You are invited to take a test drive.