New Jeep 2019 Jeep Cherokee vs 2018 Chevrolet Equinox l Wabash Indiana in Wabash IN near Fort Wayne
2019 Jeep Cherokee vs 2018 Chevrolet Equinox | Wabash Indiana
2019 Jeep Cherokee vs 2018 Chevrolet Equinox
As far as compact SUVs go, it doesn't get much better than either of these two, but only one can win in a head to head matchup. Today we're looking at the Cherokee vs Equinox question and trying to come up with answers for all you folks in Wabash Indiana who might be thinking about buying a compact SUV. Compact SUVs make a lot of sense. They pack a lot of space into a smaller package and they're more agile and easy to handle on the road. If you live in Wabash Indiana, it makes sense to want to own one of these. We're here to let you know if you should opt for the Jeep or the Chevrolet. Here are a few things to look at before you buy.
It is also always more advantageous to opt for equipment packs because their advantage dramatically exceeds the price of the options that make it up. Therefore, do not hesitate to make an inquiry online, call us, or visit us today at our Wabash RAM Dealership.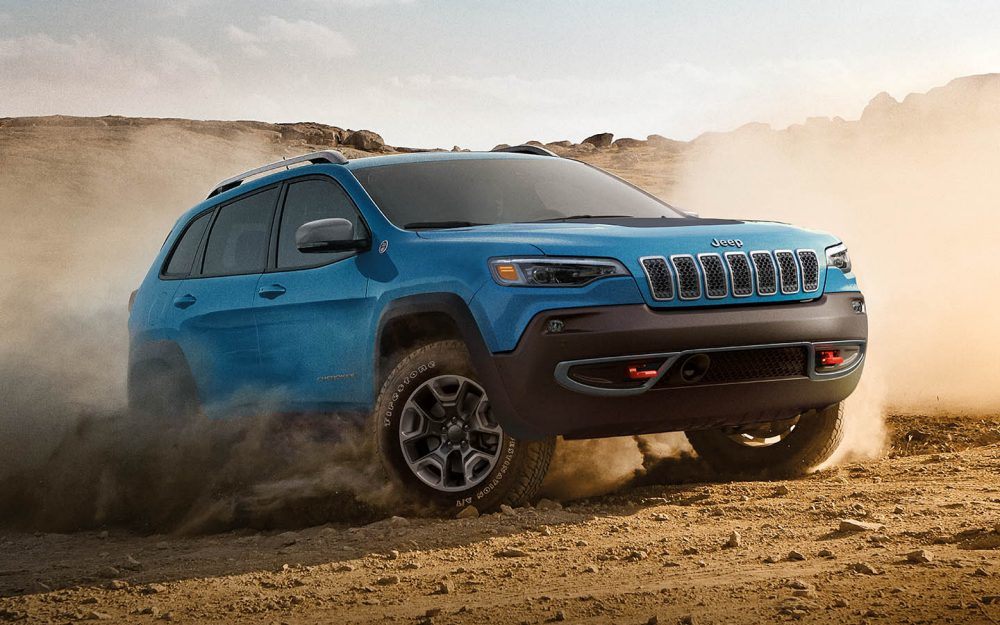 RAM Specials & Quotes
Join us for our fun sales events or be among the first to sign up for our specials at our Wabash RAM Dealership. Find the new or used car of your dreams at our Albuquerque dealership. Our used car inventory includes all of our most excellent new or used vehicles. We also have a complete catalog of most of the versions of the different models that make up the RAM range.
Why The Cherokee Wins Out
What's so great about the Jeep Cherokee as compared to the 2018 Chevrolet Equinox? Well, here are just a few things that will make up your mind.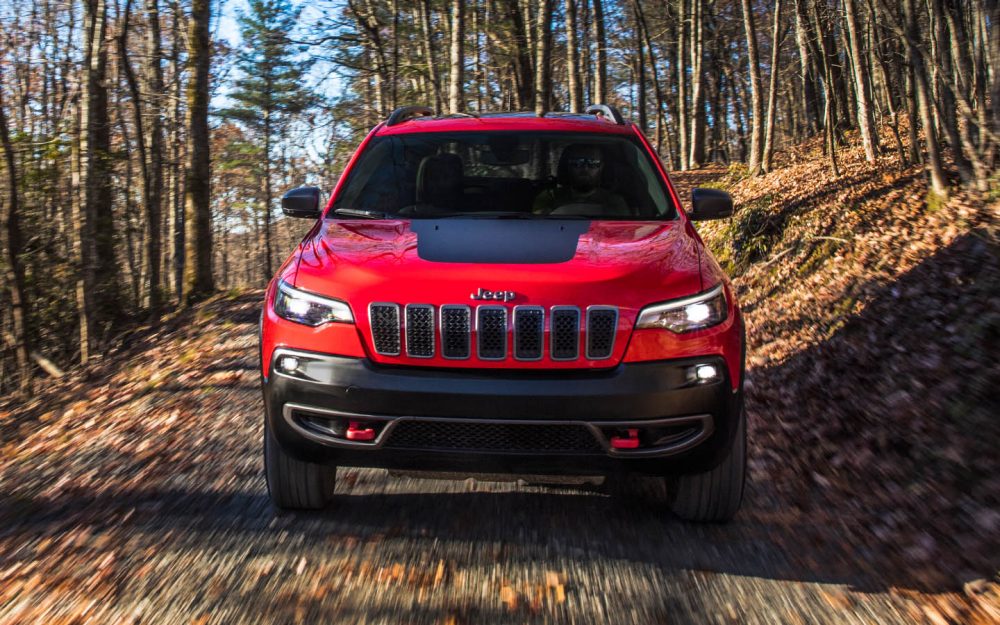 2019 Jeep Cherokee's Towing capacity
If you need to tow things with your vehicle, you'll want to buy the Cherokee. The Chevrolet Equinox only gives you maximum 1500 pounds of towing capacity while the Cherokee gives you 2000 pounds. Trailer towing capacity also gives an edge to the Cherokee: 4500 pounds for the Cherokee and only 3505 for the Equinox. Hands down, the Cherokee is the vehicle that will get the heavy lifting done for you, while the Equinox falls just a little bit short.
Powertrain – 2019 Jeep Cherokee specs in Wabash
The 2019 Jeep Cherokee comes with a more powerful engine lineup than the Equinox. The Cherokee's base engine is a 2.4 DOHC 4 cylinder engine that gives you 180 horsepower. Compare that to the base engine of the Equinox that gives you only 170 horsepower via a 1.5 turbo 4 cylinder engine. The strongest engine on the Cherokee gives you 271 horsepower, while the strongest engine on the Equinox is only going to give you 252 horsepower via a 2.0 turbo 4 cylinder engine. In this Cherokee vs Equinox matchup, it's the Cherokee taking the prize.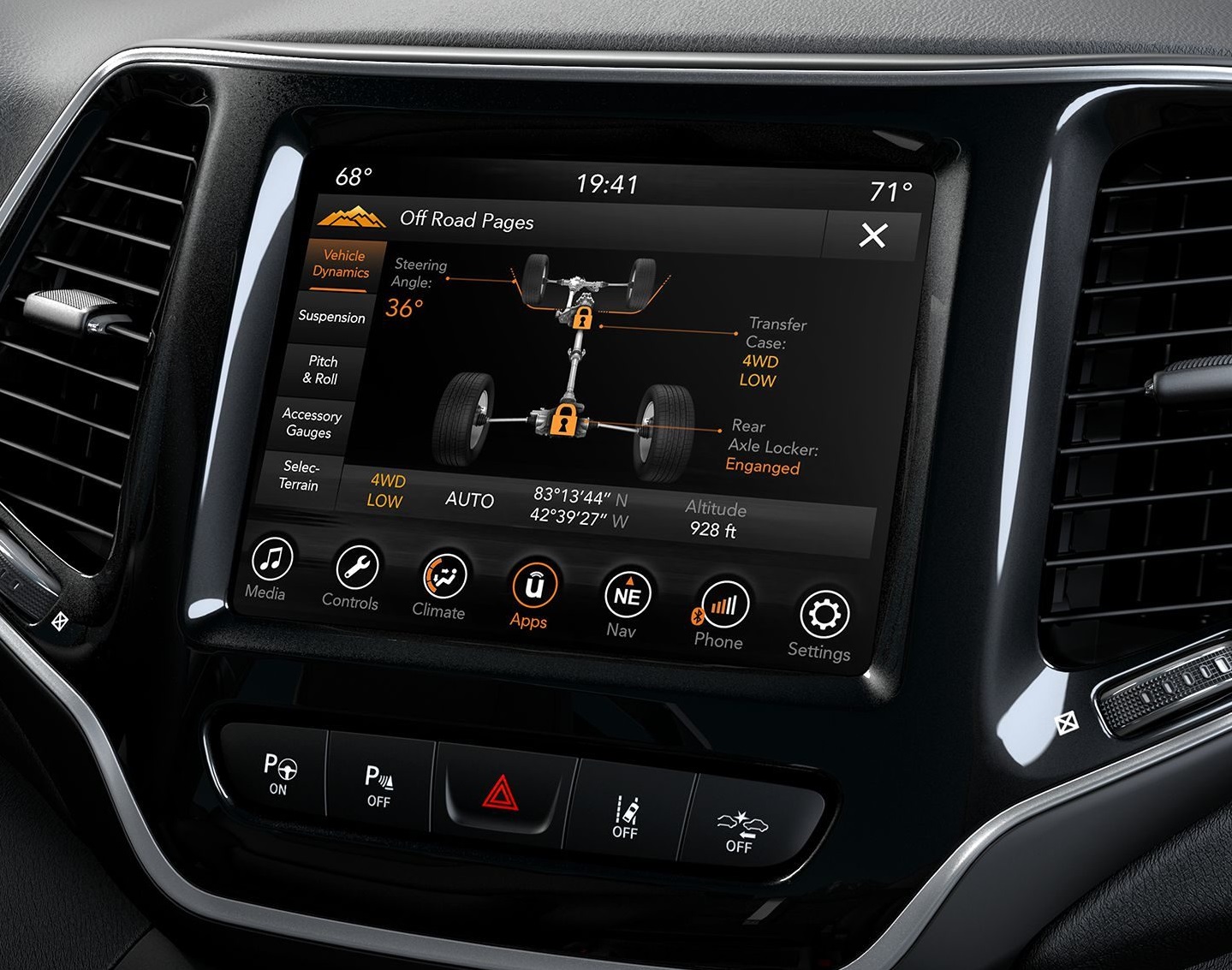 Safety – 2019 Jeep Cherokee dealer
Both of these vehicles are capable of serving Wabash Kokomo Logansport Marion drivers with ample standard safety features. They both give you front driver and passenger air bags, rearview cameras, daytime running lights, side impact head air bags, and traction control. Where the Cherokee pulls away is in the other features it tacks on in addition to these: Height adjustable front seat shoulder belts and active head restraints that can prevent whiplash during an injury. Both of these features aren't available on the Equinox, although future editions may some day add them. The bottom line is that the extra safety features of the Cherokee make it our choice in this category, too, and as you might have noticed, the Cherokee is already pulling far ahead of the Equinox, although there are many things about the Equinox to appreciate and it's certainly a fine vehicle.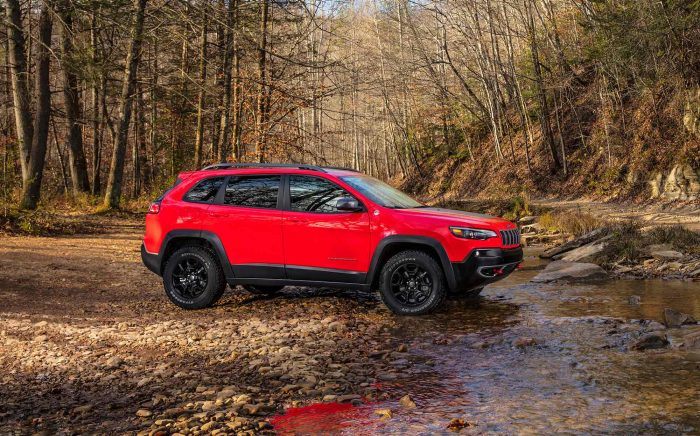 Handling – 2019 Jeep Cherokee
A smooth ride is just as important as a powerful ride, so let's see what the Cherokee does to stabilize all that extra power it gives you beyond what the equinox offers. You'll notice that the Cherokee comes with a front AND rear stabilizer bar. The Equinox doesn't throw in the rear stabilizer bar and this obviously reduces the amount of control that you might have in cornering.
And the list goes on and on. Most categories, the Cherokee only wins out narrowly (such as passenger space items like legroom), but the vehicle pretty handily wins hands down in almost every other category there is to win out on. Exterior appearance DOES make a difference, so there will be some folks who prefer the Equinox to the Cherokee, and we certainly can't blame you for that. It's a beautiful vehicle and it does a fine job in all of the categories we might grade it on. In a head-to-head matchup, though, the Cherokee drives off into the sunset victorious and ready for you to welcome it into your driveway.
Contact Us Today
Thank you for reading over our take on the Cherokee vs Equinox debate. We've tried to cover as much as we can so that you can have an idea of how these two vehicles stack up against each other in major categories. And once again, we realize that some folks will just prefer something that LOOKS different than the Cherokee, and that's fine. If the Cherokee sounds like just the compact SUV you've been waiting for, though, it's time to get on the phone and call us today. We'll be serving Wabash Kokomo Logansport Marion customers with specials on the Cherokee all year long, and you can bet we'll have a ton of sales when it first hits the lot for sale. For now, though, we invite you to schedule a test drive at the earliest date the 2019 Cherokee will be available. We'd love to have you down here on our lot ready to try out all of the amazing features the Cherokee has to offer. Our friendly sales team is professional and courteous to everyone who stops by our lot to look at our amazing inventory. We invite you to call today, request a quote, or simply drop us a line on our website and let us know which model interests you and what questions you have. We look forward to hearing from you.
* Informational use. Please contact dealer for current details.