New RAM 2018 Ram Limited Tungsten Edition near Fort Wayne Indiana in Wabash IN near Fort Wayne
2018 Ram Limited Tungsten Edition near Fort Wayne Indiana
Vehicle Overview
If you're considering a 2018 Ram Limited Tungsten Edition near Fort Wayne, then you're in luck. There are a lot of options to choose from but also dealer incentives and financing specials. One high-profile review referred to the Tungsten Edition as "rough-neck luxury," and every Indiana dealership in the state wears that sentiment as a badge of honor. This truck is all business all the time, but being committed to a job well done day in and day out doesn't mean eschewing the finer things in life. We invite you to visit Wabash RAM or another dealer and see for yourself, but until then, continue reading to find out more about what makes this pickup one of the most exciting and appealing on the road.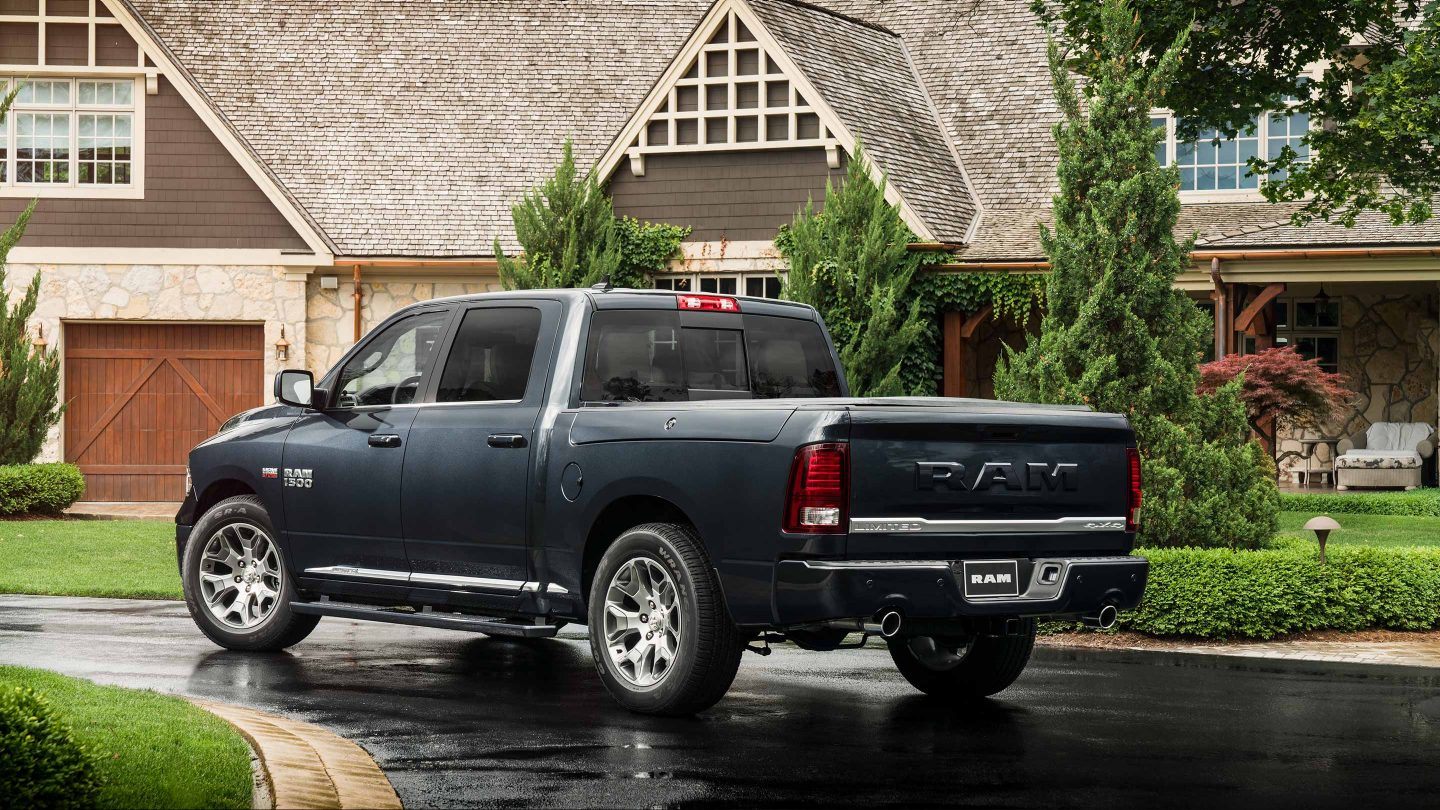 Exterior – 2018 RAM Limited Tungsten Edition
It's important to note that the 2018 Ram Limited Tungsten Edition near Fort Wayne is not a singular trim but rather a specific trim that is available on the 2018 RAM 1500, 2500 and 3500. The 1500 available at Wabash RAM is a half-ton pickup designed to meet daily requirements. The 2500, on the other hand, is built to do that plus provide heavy-duty hauling. Finally, there's the 3500, which is designed to do all of this and provide that "power for the long haul." So, what does the T.E. add? On the outside, it adds a Tungsten Chrome grille, painted wheels, deluxe mirrors and door handles, blacked-out headlights and color-matched bumpers. There are also a selection of T.E. colors that you can't get with any other trim.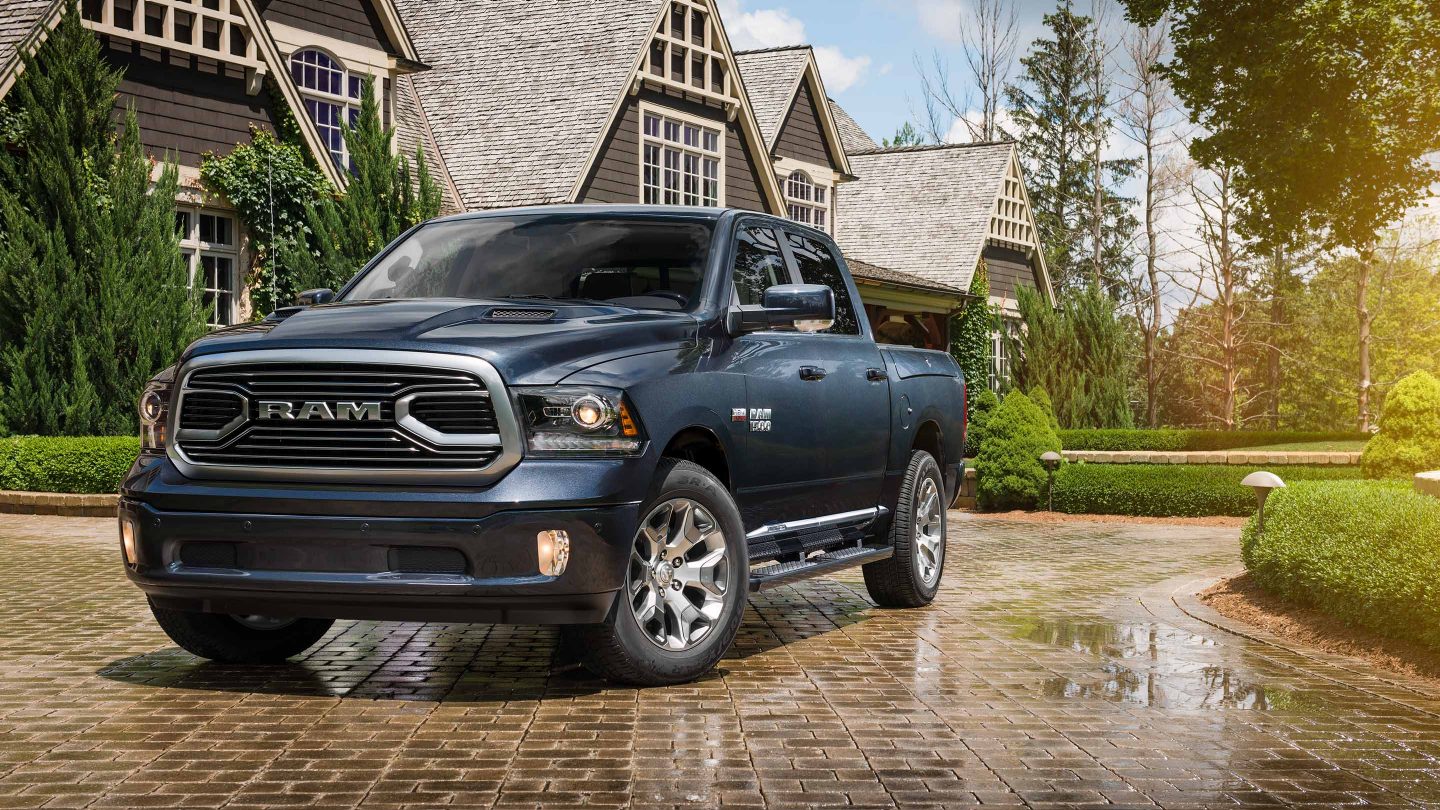 Interior – 2018 RAM Limited Tungsten Edition
Many a review has recognized the RAM 1500 as having among the best interiors in the class, and that's before you consider everything that the 2018 Tungsten Edition adds to the mix. The trim is well-executed across all models and features high-quality materials at every bend. Seat comfort is fantastic and makes for a splendid ride whether you're driving from job to job locally or for a project out of state. The Uconnect system that comes with RAMs is available with either a 5-inch or 8.4-inch screen. Even with the smaller screen, the layout of virtual buttons is well-done and responsive. Dodge has opted for a dash-mounted shifter knob, which frees up a considerable amount of space in the console area.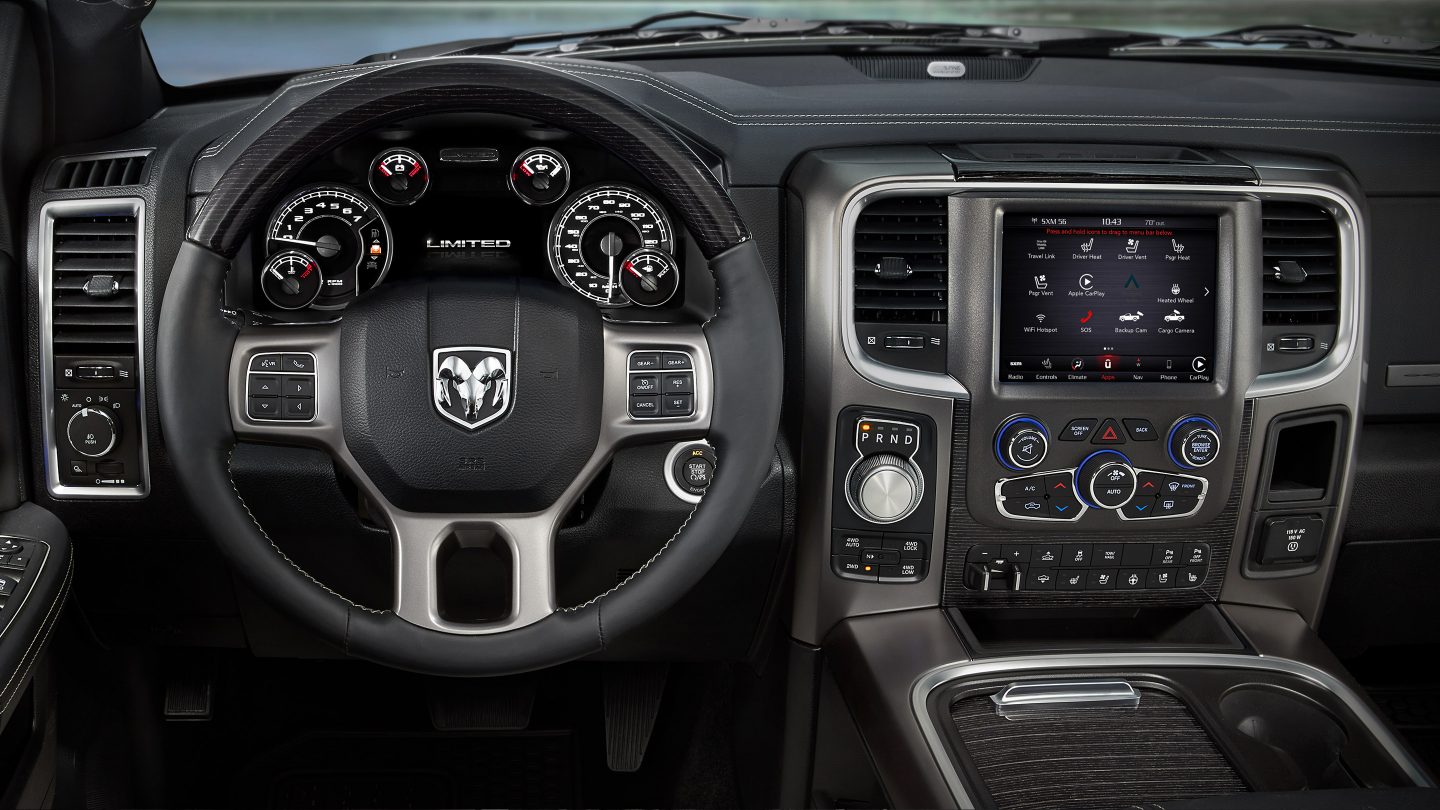 Mechanical – RAM Limited Tungsten Edition specs near Fort Wayne
All models available at any Indiana dealership comes standard with a 160-amp alternator, but you can upgrade to 180 or even 220 amps. The default electrical source is a 730-amp maintenance-free battery. Rear axle ratios range from 3.21 to 4.1. All of these trucks employ a 2WD configuration. The suspension will vary greatly depending on the underlying model and particular cab style. On the 1500, you can expect a 235mm rear axle and both front and rear heavy-duty shock absorbers. The 2500 upgrades this with an 11.5 rear axle, a 6000-pound front axle and a three-link coil front suspension.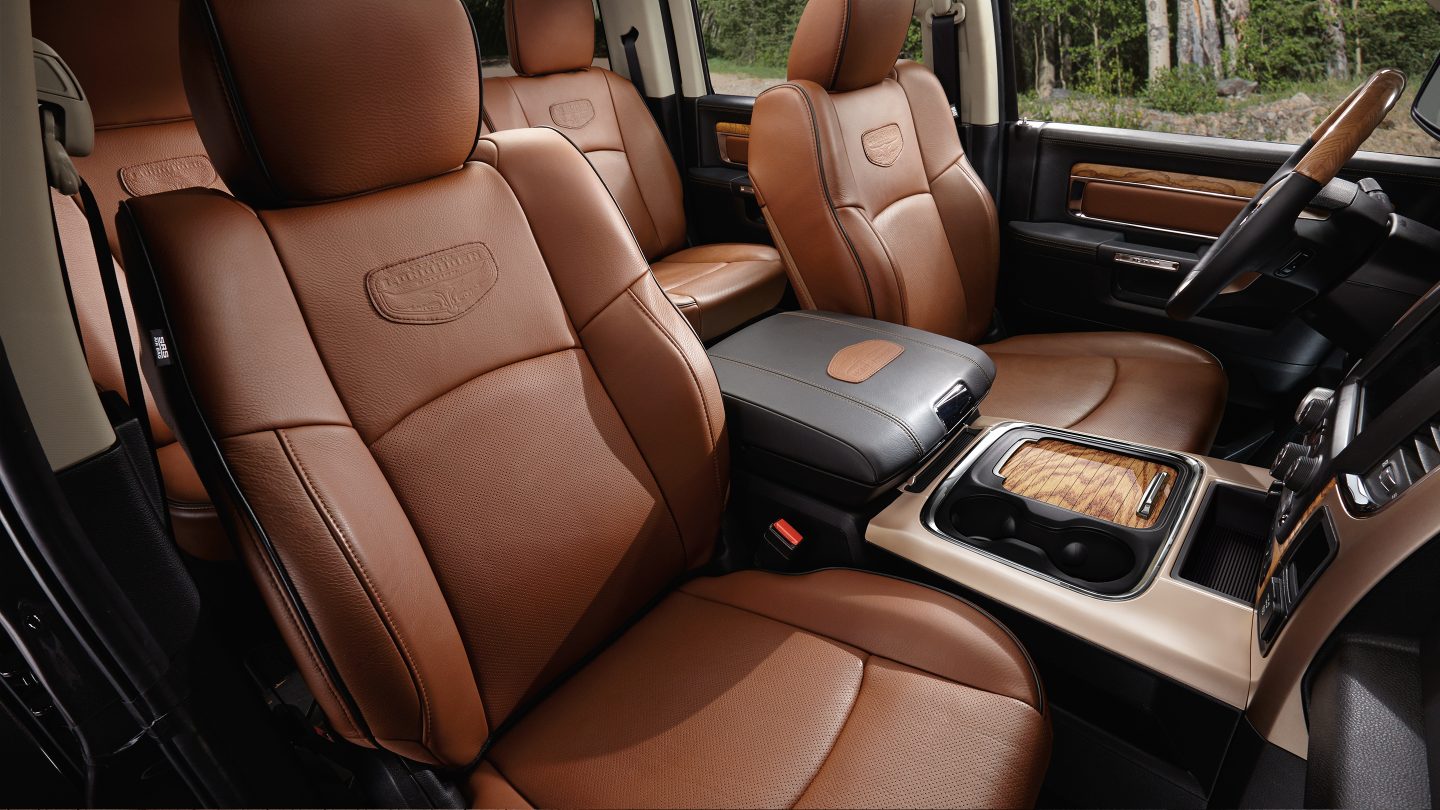 Powertrain – RAM Limited Tungsten Edition specs near Fort Wayne
Since each T.E. can be so different, you'll notice that each review will differ depending on the underlying vehicle. Visit your local Indiana dealership and you're sure to notice that the 1500 is drastically different than the 3500. The same is true for the purposes of this information. The 1500 boasts a 3.6-liter V6 24-valve VVT engine that can be upgraded to a 5.7-liter V8 HEMI. The 2500 and 3500, on the other hand, come with that HEMI standard and can be upgraded to a 6.4-liter HEMI or a 6.7-liter diesel. The 1500 comes with an eight-speed automatic standard, but you can opt for an eight-speed manual. The heavier vehicles come with a six-speed but give a manual option and two or more automatic options.
Safety – 2018 RAM Limited Tungsten Edition dealer
RAM trucks at dealerships serving Wabash Fort Wayne Indiana are designed to last and to keep you, your passengers and your cargo safe and secure. That's as true in 2018 as it's ever been. Each truck from the 1500 to the 3500 is built with a high-strength steel frame and eight ultra-tough crossmembers. The 1500 has a four-wheel antilock braking system, and the heavier vehicles feature a smart diesel exhaust brake system. All of the pickups at Wabash RAM also feature side-curtain airbags for maximum protection in a collision. These trucks also possess stability control, trailer sway control, hill start assist and much more. You also get an emergency telematics system that contacts 911 at the touch of a button or makes it easier to track down a stolen vehicle.
Whether you're considering a 1500, 2500 or 3500, you owe it to yourself to see a Tungsten Edition in person at a dealership serving Wabash Fort Wayne Indiana. The T.E. is available on dual rear-wheel versions, singles, Crew Cabs, Mega Cabs and more. Your dealership serving Wabash Fort Wayne Indiana can offer you fantastic discounts as well as financing specials that make the whole process easier. Even if you don't think this is the right time for your new truck, take that step. A lot of people have thought just like you and ended up driving off the lot in a 2018 Ram Limited Tungsten Edition near Fort Wayne.