New RAM 2018 Ram Harvest Edition near Fort Wayne Indiana in Wabash IN near Fort Wayne
2018 Ram Harvest Edition near Fort Wayne Indiana
Vehicle Overview
We'd like to give you a personal invitation to review the spectacular 2018 RAM Harvest Edition. This limited edition series from an acclaimed pickup truck maker contains features designed specifically to help customize the vehicle for agricultural use. Whether you require a pickup to assist with hauling, towing, or off road transportation, you'll appreciate these hardy RAM trucks. They function superbly in urban and suburban settings, too! Visit your dealership serving Wabash Fort Wayne Indiana soon to see these in-demand vehicles in person.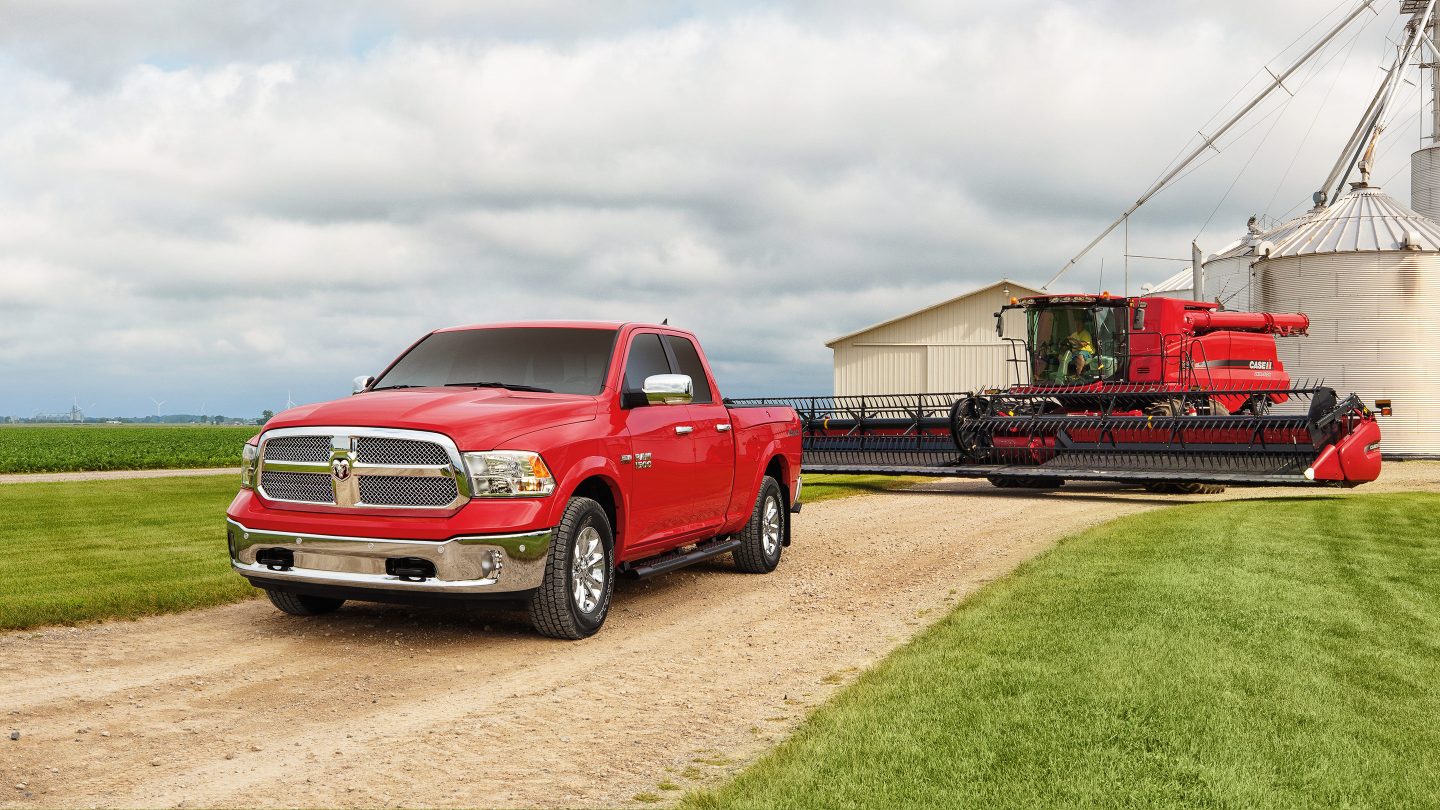 Exterior – 2018 RAM Harvest Edition
You will notice the most distinctive aspects of the Harvest Edition when you review exterior features. To assist drivers and passengers working in rugged terrain and challenging weather conditions, the manufacturer included mud flaps. You'll also obtain a sleek tubular side-step and a fold-out rear bumper step. These access features help make it easier for customers to climb up and down and secure bed loads in some situations. The trucks also furnishes built-in tow hooks and tough bed liners to accommodate hauling and towing. One key feature of the exterior offers particular utility in busy urban settings (as well as rural locations): the Harvest Edition contains a camera providing driver visualization of the truck's bed. You won't need to stop along the road and climb out of the vehicle simply to eyeball the security of bed loads during transport. In addition to standard colors, when you choose 2018 RAM Harvest Edition near Fort Wayne, you can select some available exterior paints reserved exclusively for this limited edition. Pick either New Holland Blue or Case IH Red to distinguish your new pickup from standard models. You'll also drive a vehicle equipped with aluminum wheels and off road tires. Travel along paved surfaced and gravel or rural roads with equal ease.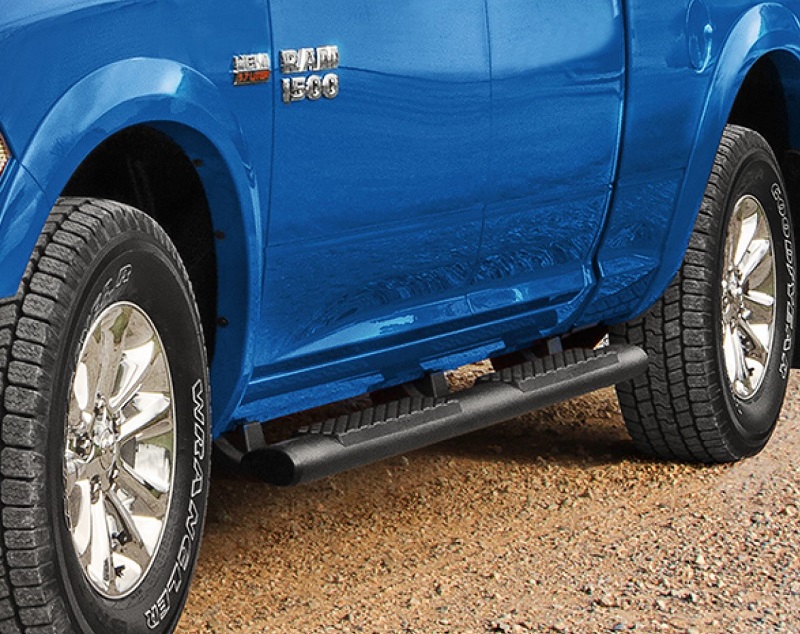 Interior – 2018 RAM Harvest Edition
Take a moment to open the driver's side door and scan the intuitively placed instrument display panel. RAM has developed a well-deserved reputation for supplying more comfortable cabins and seating than many pickup truck drivers anticipate. You'll enjoy the same available options for customizing the interior of the new Harvest Edition vehicles as you obtain with other 2018 models of the 1500, the 2500 and the 3500. Select all the features you prefer to enjoy a vehicle tailored to your specifications. Whether you choose a crew cab or quad cab or a regular cab, you'll appreciate the well-designed interior of your new pickup. The Harvest Edition does include heated seats. It also supplies an additional 1″ in height, giving it a slightly taller profile than the standard 2018 models.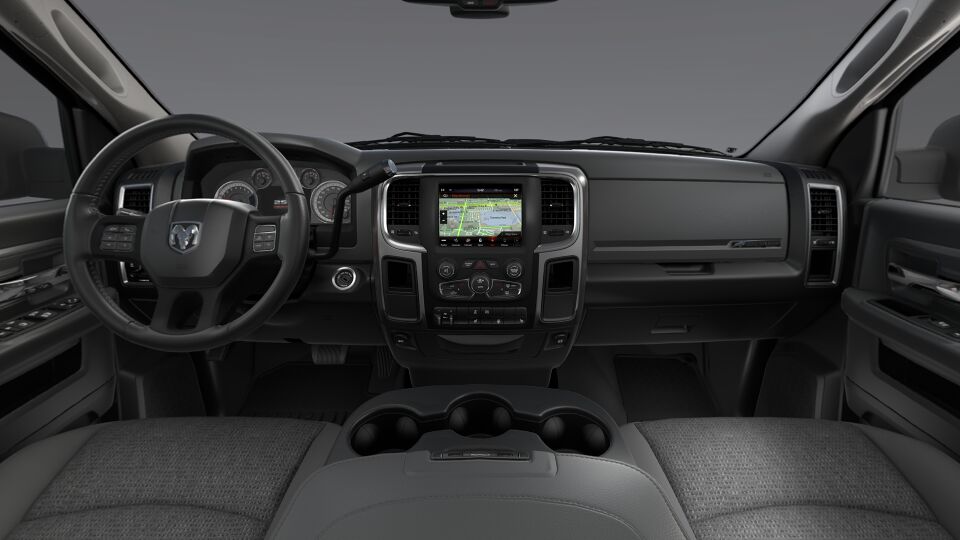 Mechanical – RAM Harvest Edition specs near Fort Wayne
The 2018 models of this limited edition offer the same reliable mechanical features as standard pickups carrying the acclaimed brand logo. Long noted for its comfortable suspension system, these trucks include state-of-the-art braking systems, lights, instrument sensors and many customer options for adding available communications and available infotainment features. By tailoring the Harvest Edition to meet some of the demands of rural life, the manufacturer acknowledged the ongoing popularity of these pickups as farm and agricultural work vehicles.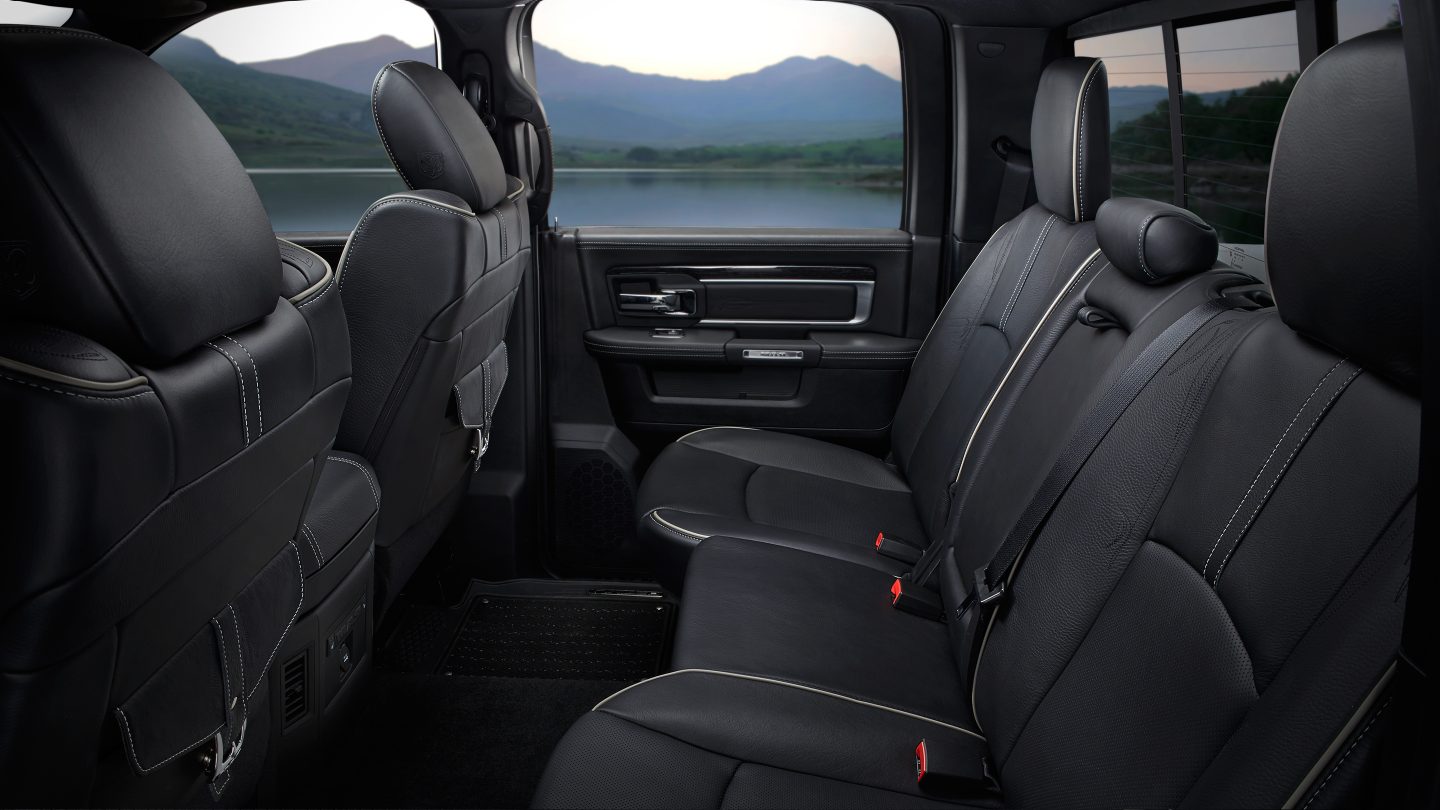 Powertrain – RAM Harvest Edition specs near Fort Wayne
Contact your local Indiana RAM dealership to discuss your powertrain requirements in detail when you select 2018 RAM Harvest Edition near Fort Wayne. We'll help you review and evaluate available options for matching available horsepower in these fine trucks with your unique job demands. For example, if you tow heavy loads along dirt roads frequently, you may require an engine with more horsepower than a driver who hauls small payloads infrequently, or who relies upon the Harvest Edition mainly for commutes to work in an urban setting. We want to help ensure you obtain the right vehicle for your needs. Tell us about your goals for your next pickup so we can help you locate the optimal powertrain and transmission combination. (We also help match drivers with towing packages and towing accessories.)
Safety – 2018 RAM Harvest Edition dealer
The manufacturer built the Harvest Edition with many safety features already in place. When you order this vehicle, you'll obtain the security of a well-engineered, sturdy steel framework, plus standard safety equipment such as seat belts and air bags. Ask the marketing team at your Indiana RAM dealership serving Wabash Fort Wayne Indiana to point out specific new high tech safety technologies during your test drive. We're sure you'll agree the manufacturer prioritized safety highly in developing these exceptional pickups!
Visit Your Indiana RAM Dealership
The weather in this part of Indiana frequently creates challenging driving conditions during colder months. Locating a dependable pickup before the onset of frigid weather helps ensure your household enjoys reliable transportation, even during the height of winter. If you'd welcome an opportunity to test drive the powerful 2018 RAM Harvest edition before the arrival of snow and ice, you need to take action now. Don't wait! We anticipate intense interest in the Harvest Edition in this community. Contact your local dealership serving Wabash Fort Wayne Indiana now to request a personal preview of the magnificent new 2018 RAM Harvest Edition near Fort Wayne. You'll enjoy the experience of driving an outstanding, responsive truck.