New RAM 2018 RAM 1500 near Kokomo Indiana in Wabash, IN near Fort Wayne
2018 RAM 1500 near Kokomo Indiana
Vehicle Overview
We are proud to introduce the 2018 RAM 1500 near Kokomo IN. The old faithful of the trucking world is going strong in the 2018 edition, with brand new Rugged Rebel trim as an option for the interior. This one is sure to be serving Fort Wayne Kokomo Wabash Indiana for years to come with a blend of rugged style and true horsepower. We all know the RAM 1500 is a workhorse on the lighter side, but this one is still a wonderful comrade to take into battle with you during any hard workday. Wabash RAM is pleased to show you this amazing new edition near Kokomo Indiana. Let's get the show on the road!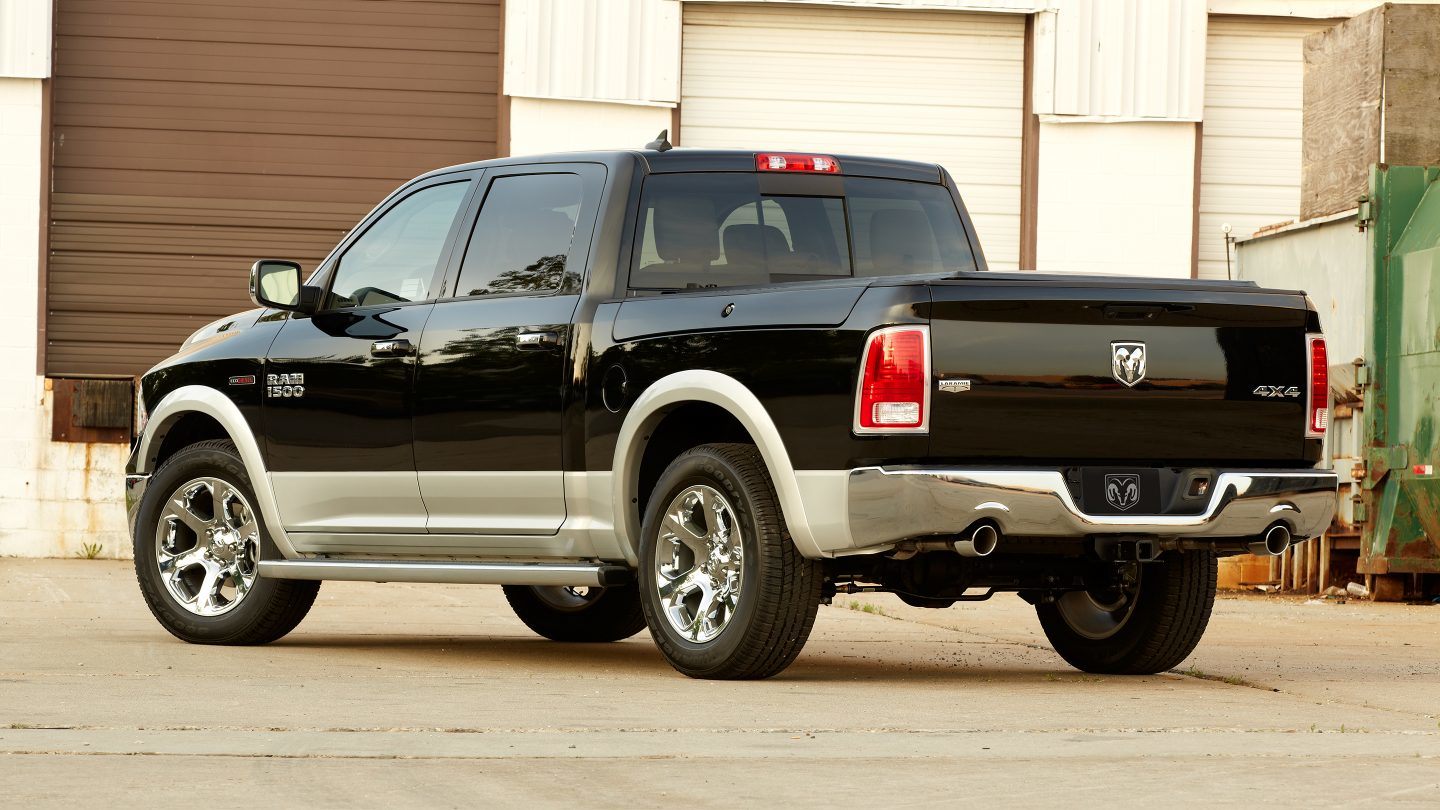 Exterior – 2018 RAM 1500
If you love the big rigs, you're going to love the exterior of the 1500. It's a classy bit of old world charm, given that it hasn't been updated since 2009. Why ruin a good thing, though? The 2018 RAM 1500 is going to still look right at home on any roadway in America. For those who want an upgrade, there's the Limited Tungsten Edition. With a chrome grille and sportier hood, you're sure to get the boost from the RAM's appearance that you might need to keep driving one. After all, variety is the spice of life. Wabash RAM is pleased with the overall appearance of this work horse and feel that it will be serving Fort Wayne Kokomo Wabash Indiana.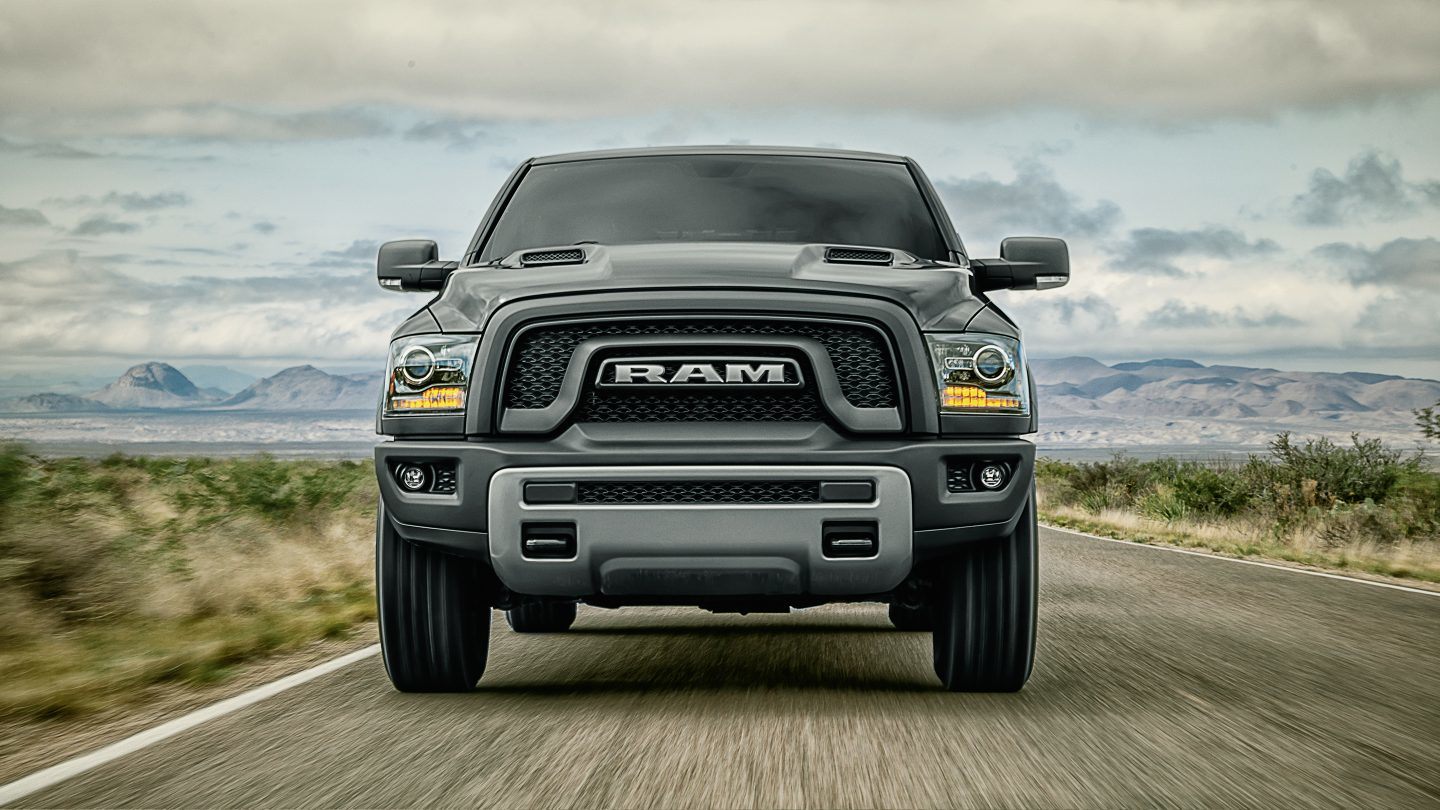 Interior – 2018 RAM 1500
The interior isn't the most luxurious out there, but it's a RAM! It's not supposed to be pretty. It's supposed to be rugged. The new rugged rebel trim and wood accents in the cab are sure to catch a few impressed glances. Keep in mind that the cab in the RAM 1500 is smaller by comparison, but it's not small by any means. They've maximized the space in this one to give everyone a cozy ride to their workplace. The interior also boasts a new infotainment system that isn't standard in trucks of this workmanship. This one comes with Uconnect with a hotspot and Apple CarPlay as well as Android audio. You'll have plenty to keep you focused on your way to work.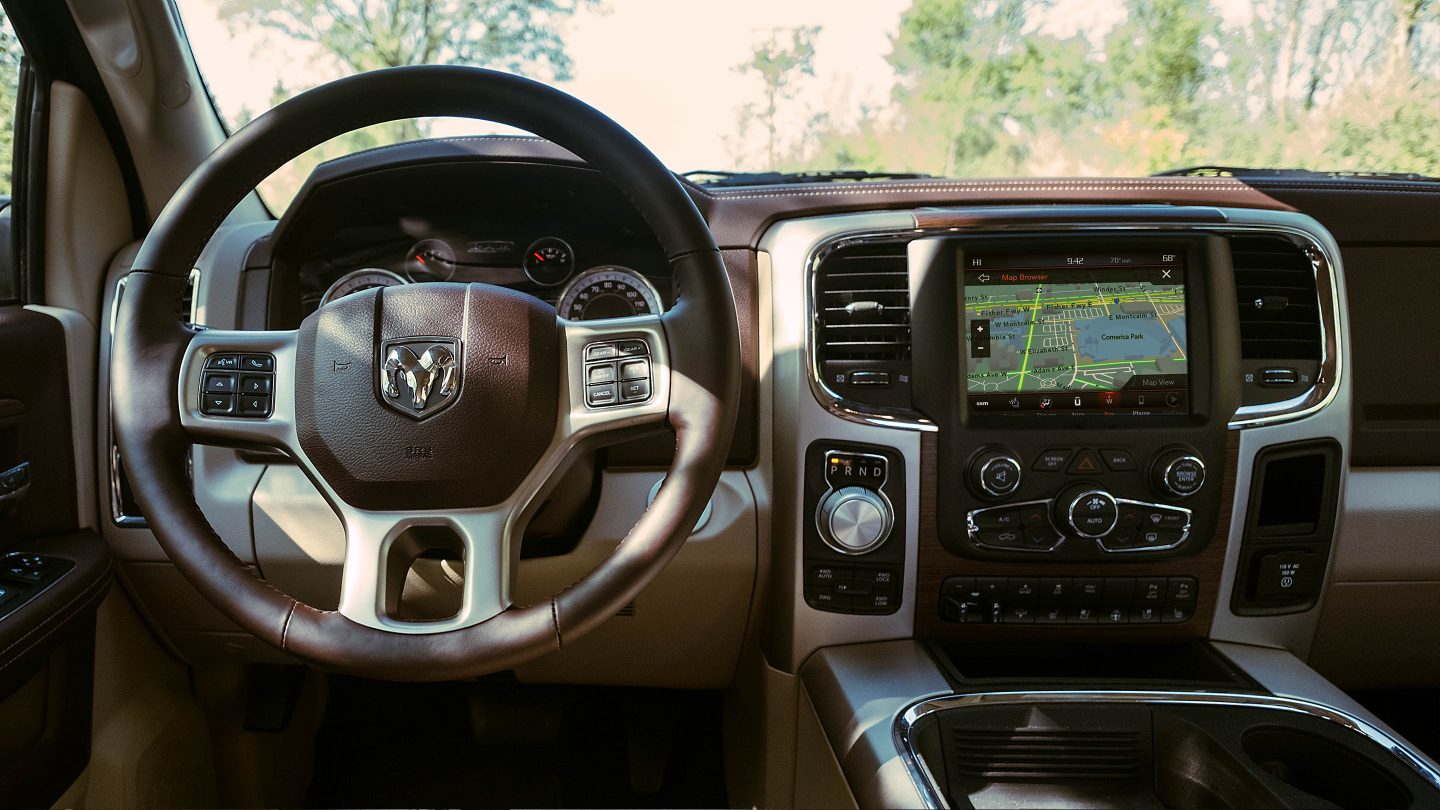 Mechanical – RAM 1500 specs near Kokomo
Ride quality is the name of the game with the 1500. When you drive in a RAM, you're getting a fairly smooth ride no matter where near Kokomo Indiana you might drive it. The 2018 RAM 1500 will please with its smooth mechanical performance. The suspension of the RAM has always been unique in itself. This one is no different. It's serving Fort Wayne Kokomo Wabash Indiana with a curiously smooth ride no matter how far off-road you take it.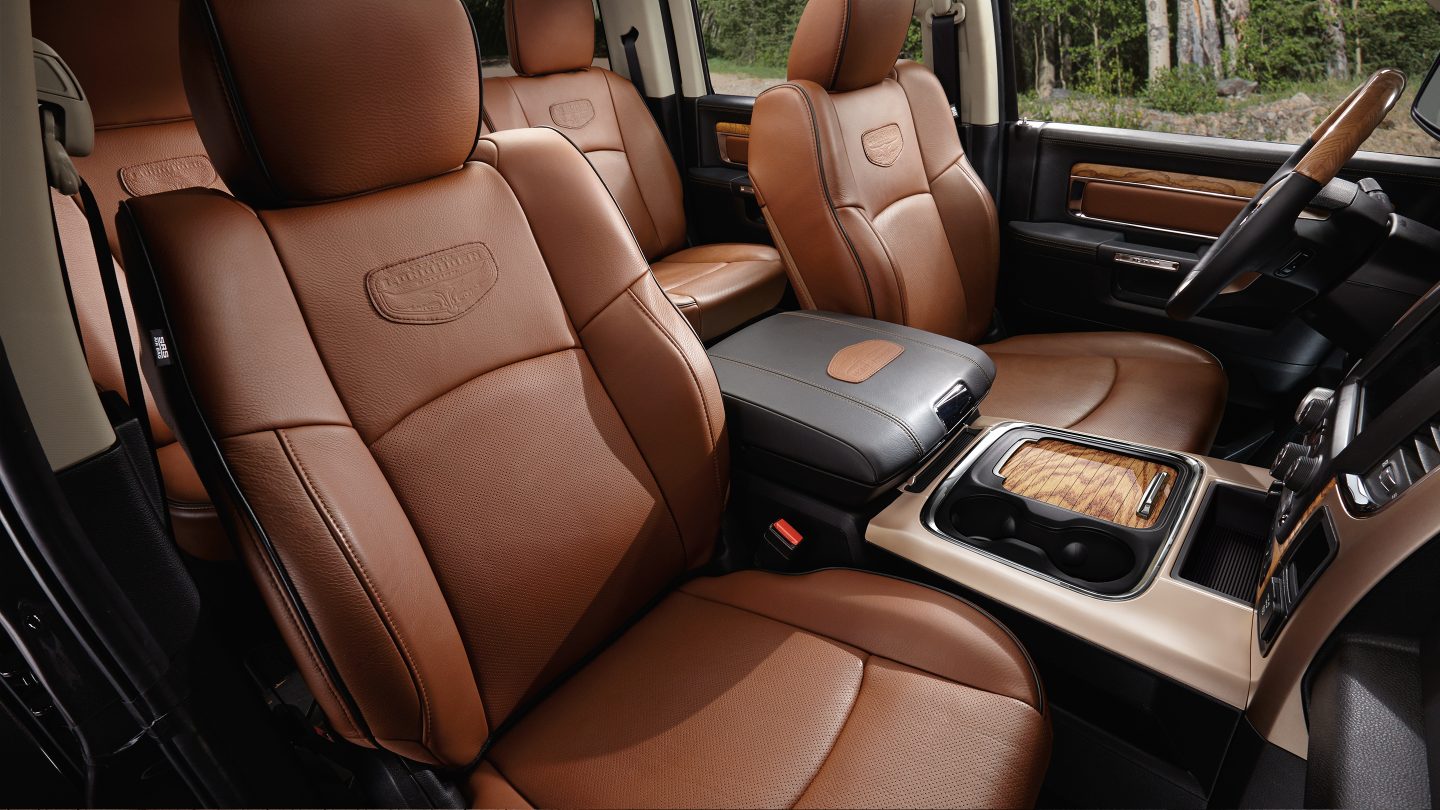 Powertrain – RAM 1500 specs near Kokomo
Ready to feel the power of diesel? It's the only pickup in its class that boasts a diesel engine, so you know you're getting pure power with this 2018 edition. The RAM 1500 has a base engine boasting 3.6-liter V-6 that produces 305 horsepower and 269 pound-feet of torque. You've got a lot of horses under that hood and you're in for a surprisingly smooth ride behind them thanks to the suspension system. Rear and all-wheel drive is available for all 3 engines.
Safety – 2018 RAM 1500 dealer
The safety system of the 1500 is traditional. That means there's nothing fancy or new with the safety system, and this might deter some people. For true RAM fans, though, this can be overlooked thanks to child-safety seat accessibility, air bags, and your traditional spare tire location. The 2018 RAM 1500 near Kokomo IN will impress on many features but safety is not one of them. Since this is a workhorse, most traditional 2018 RAM 1500 owners simply won't care. Many of those rugged drivers drive solo anyway and will take their chances in exchange for the smooth ride of the RAM.
Closing Statement
The 2018 RAM 1500 near Kokomo IN will please more than a few Wabash RAM fans. We've learned near Kokomo Indiana that sometimes you have to let a good thing be good without changing it too much and that's what RAM consistently does. They introduce a few new features here and there but for the most part they let the formula speak for itself. This truck does what it does and it does it well. We've been impressed with both the exterior of the special edition (we love that chrome grille with the word RAM across the front), but we also appreciate the old-school attitude of the designers.
If you're ready to test drive this bad boy, simply call or stop by the dealership. We're ready to take you on a showcase of everything this powerful truck has to offer you. Once again, the diesel engine is the standout. You're not going to get this feature in any other pickup of the same class. While we hope in the future RAM will focus a bit more on safety, we feel that the suspension system itself keeps the truck on the road and makes it easier to give your family and friends a smooth ride through the country. It's responsive and safe in itself.
Stop by or call today and find out how we can put you behind the wheel of this monster for less than anywhere else in the state. We look forward to seeing you soon!