New Jeep 2018 Jeep Grand Cherokee vs 2018 Chevrolet Traverse – Wabash IN in Wabash, IN near Fort Wayne
2018 Jeep Grand Cherokee vs 2018 Chevrolet Traverse | Wabash IN
2018 Jeep Grand Cherokee vs 2018 Chevrolet Traverse
The 2018 Jeep Grand Cherokee sets the bar high when it comes to off-road performance. This premium Sport Utility Vehicle (SUV) boasts some of the best all-terrain capabilities. Having a mid-size platform, the 2018 Chevrolet Traverse is an SUV that's primarily tuned for suburban and urban roads. Nevertheless, this Chevy vehicle has some advanced mechanical capabilities for off-road driving and high-speed cruising. Six trims make up the lineup of the 2018 Traverse, which has a starting price of just less than $31,000. The 2018 Grand Cherokee Laredo base edition has a similar manufacturer's suggested retail price. In the following 2018 Jeep Grand Cherokee vs 2018 Chevrolet Traverse review, you'll explore some important highlights in performance, digital technology and safety.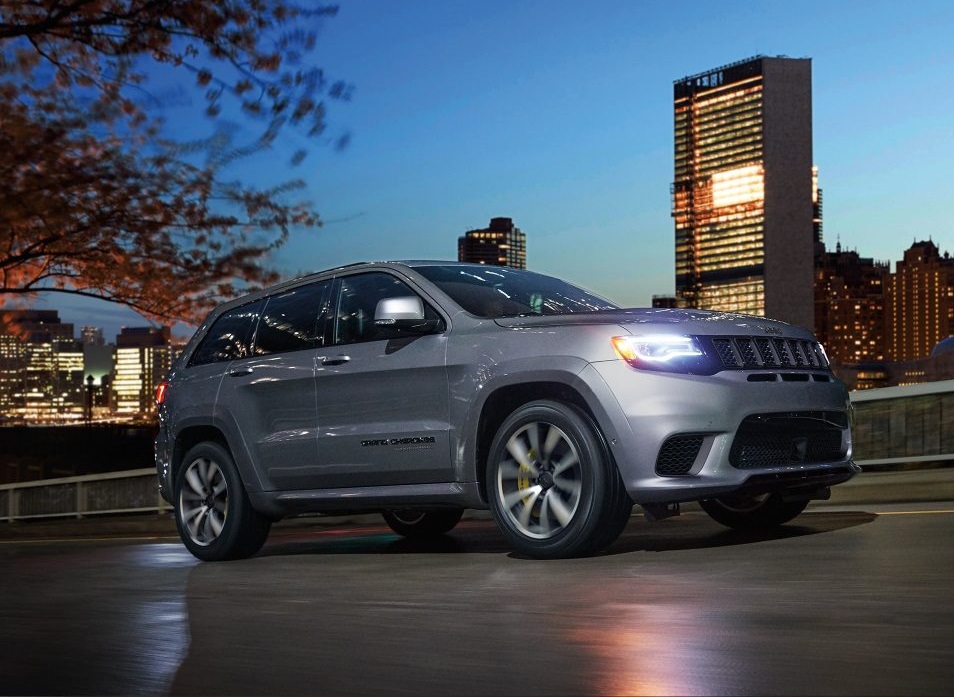 Off-Road Performance – Jeep Grand Cherokee in Wabash
Have you ever wondered how Jeep's Trailer Rated system works? Well, a vehicle must meet high standards in several important off-road categories. The 2018 Jeep Grand Cherokee has clearly displayed superb capabilities on rough landscapes and in inclement weather. This versatile SUV is equipped with the Selec-Terrain Traction Management, which analyzes and calibrates numerous mechanical parameters. Five custom modes are included in this class-leading system that improves off-road handling. The Rock Mode lets you confidently navigate trails on canyons and mountains. The Mud Mode and Sand Mode are tuned for trips to the beach or desert. A blizzard won't stop the 2018 Grand Cherokee thanks to the Snow Mode.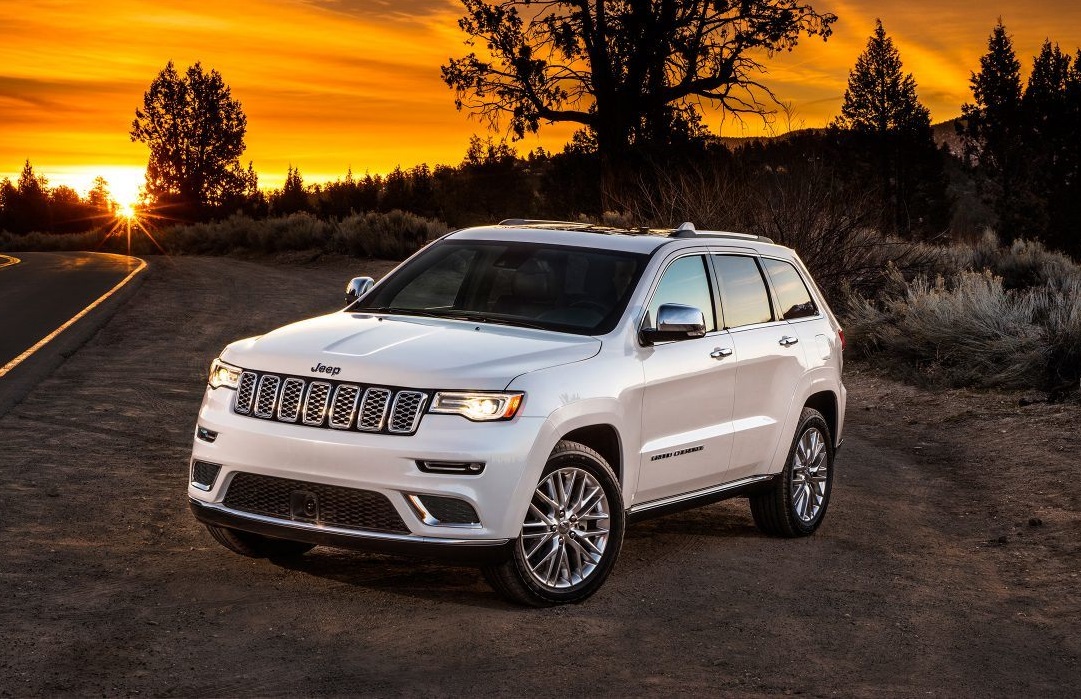 Additionally, this dynamic vehicle can run on the Auto Mode in normal driving conditions. Although it has several custom settings, the Traction Mode Select in the 2018 Chevrolet Traverse doesn't rival the Selec-Terrain Traction Management. Customers in Wabash Indiana will also be amazed by the Grand Cherokee's 4×4 drive that's available with the Quadra-Trac and Quadra-Drive II technology. Each 4WD system creates optimum crawl ratios for stable navigation of rugged landscapes. Powered by the Quadra-Lift technology, this Jeep's air suspension system comes with five modes that are designed to improve handling. For example, the Aero Mode decreases the ground clearance to reduce drag forces. The Off-Road I and Off-Road II settings can increase the ground clearance to just less than 11.0 inches. You won't find such a dynamic air suspension system in the 2018 Chevy Traverse.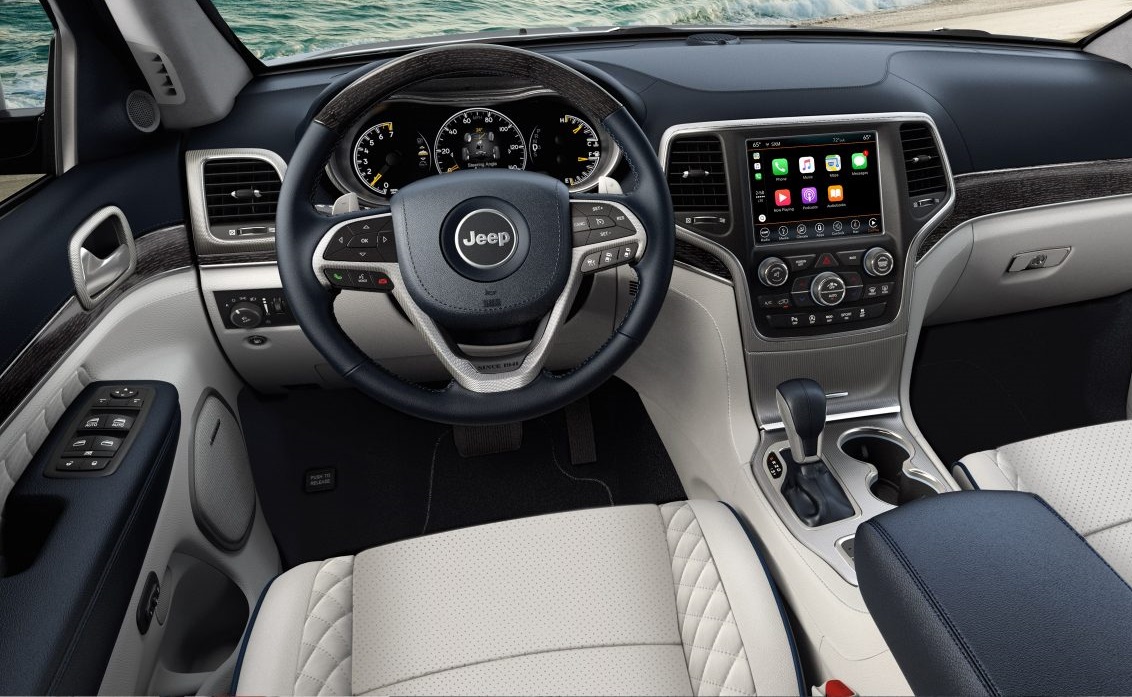 Powertrain – 2018 Jeep Grand Cherokee
The Pentastar engine block in the 2018 Jeep Grand Cherokee wears the variable valve timing (VVT) and 3.6 L labels. This V6 engine kicks out 295 horsepower and 260 pound-feet. Also operating on the VVT system, the 3.6 L V6 engine in the 2018 Chevrolet Traverse whips out 310 hp and 266 lb-ft. Rated at 255 hp and 295 lb-ft, a 2.0 L turbocharged engine is available in this Chevy SUV. Jeep surely didn't want to install a compact turbo unit in the 2018 Grand Cherokee. Instead, this SUV is available with a supercharged engine that displaces 6.2 L. You'll see the legendary HEMI badge on this V8 powertrain that pumps out 707 hp and 645 lb-ft. Capable of delivering 360 hp and 390 lb-ft, the 5.7 L HEMI engine has a naturally aspirated design and the Fuel Saver technology. Additionally, the 6.4 L HEMI SRT unit yields 475 hp and 470 lb-ft. Customers in Wabash Indiana will clearly realize that the 2018 Grand Cherokee offers much more powerful options under the hood than the 2018 Chevy Traverse. This Jeep SUV is muscular enough to tow a trailer that's packed with up to 7,200 pounds. In dramatic contrast, the Traverse can't handle a trailer that weighs more than 5,000 pounds. However, this Chevy model has an all-new automatic transmission system with nine gear speeds. An eight-speed automatic transmission system drives the Grand Cherokee.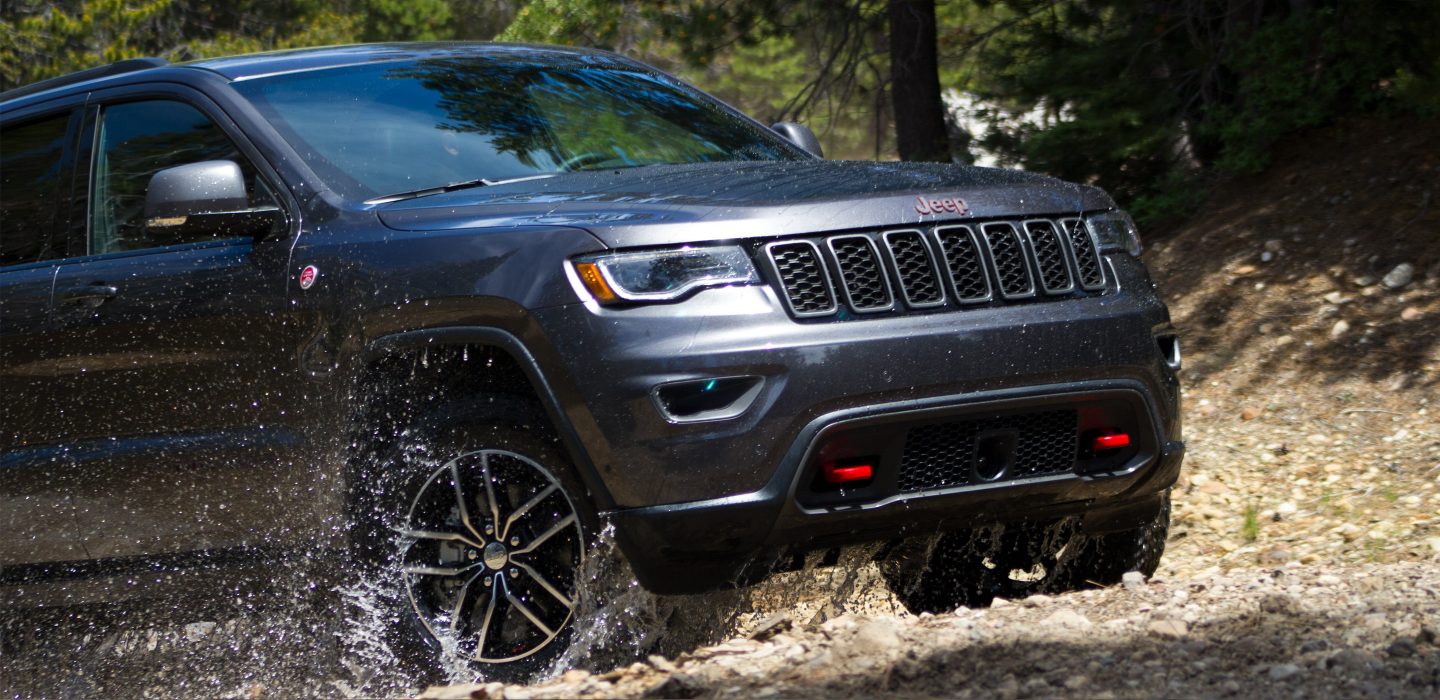 Digital Technology – 2018 Jeep Grand Cherokee dealer
In the digital technology category, the 2018 Jeep Grand Cherokee vs 2018 Chevrolet Traverse comparison must be heavily based on the infotainment system. This Jeep SUV offers an 8.4-inch touch screen in the Uconnect 4C NAV platform. An 8.0-inch touch screen is optional in the 2018 Chevy Traverse's MyLink system. Both vehicles have navigation software with other supplemental features, such as real-time updates on traffic, fuel prices and other data. The SiriusXM Guardian service surely gives the Grand Cherokee a major advantage over the Traverse in terms of guidance on the road. Serving Wabash Kokomo Marion Indiana, Wabash Jeep will happily explain how the 2018 Grand Cherokee beats this Chevy SUV in other connectivity features. For example, the Harman Kardon sound system in this Jeep is available with 19 speakers. Some of the trims could be equipped with nine speakers that are made by Alpine. Designed by Bose, the audio system in the 2018 Chevy Traverse is only available with 10 speakers. Each SUV supports smartphone connections through Apple CarPlay and Android Auto. If you'd like to entertain the rear passengers in the Grand Cherokee, get the optional 9.0-inch screens that play Blu-ray media. These high-resolution monitors are conveniently mounted on the headrests of the front seats. When you glance at the vehicle's Driver Information Digital Cluster, you'll see real-time directions, off-road settings and other key data. This 7.0-inch LCD display delivers much better utility than a classic analog cluster.
Serving Wabash Kokomo Marion Indiana, Wabash Jeep is your premier dealership for buying and leasing the 2018 Grand Cherokee. The Laredo, Limited and Altitude trims are priced between $30,000 and $40,000. We also offer the Sterling Edition, Highland and Overland models that cost more than $40,000. If you're looking for the best available features, get the Summit edition that's priced at over $50,000.