New Jeep 2018 Jeep Compass serving Kokomo IN in Wabash, IN near Fort Wayne
2018 Jeep Compass serving Kokomo IN
Vehicle Overview
The Jeep manufacturers wanted to take its customers in a new direction when they developed the 2018 Jeep Compass near Komomo. That direction was innovation. The 2018 Jeep Compass is one of a kind in bodily appeal, features and strength. It's the vehicle on the lot that just draws a variety of people to it. You will surely love this model no matter what age you are or what you're into. The following is some more detailed information about it to point you in the right direction. You'll most likely end up at the dealership serving Wabash Kokomo Fort Wayne Indiana when you're done hearing these wonderful details.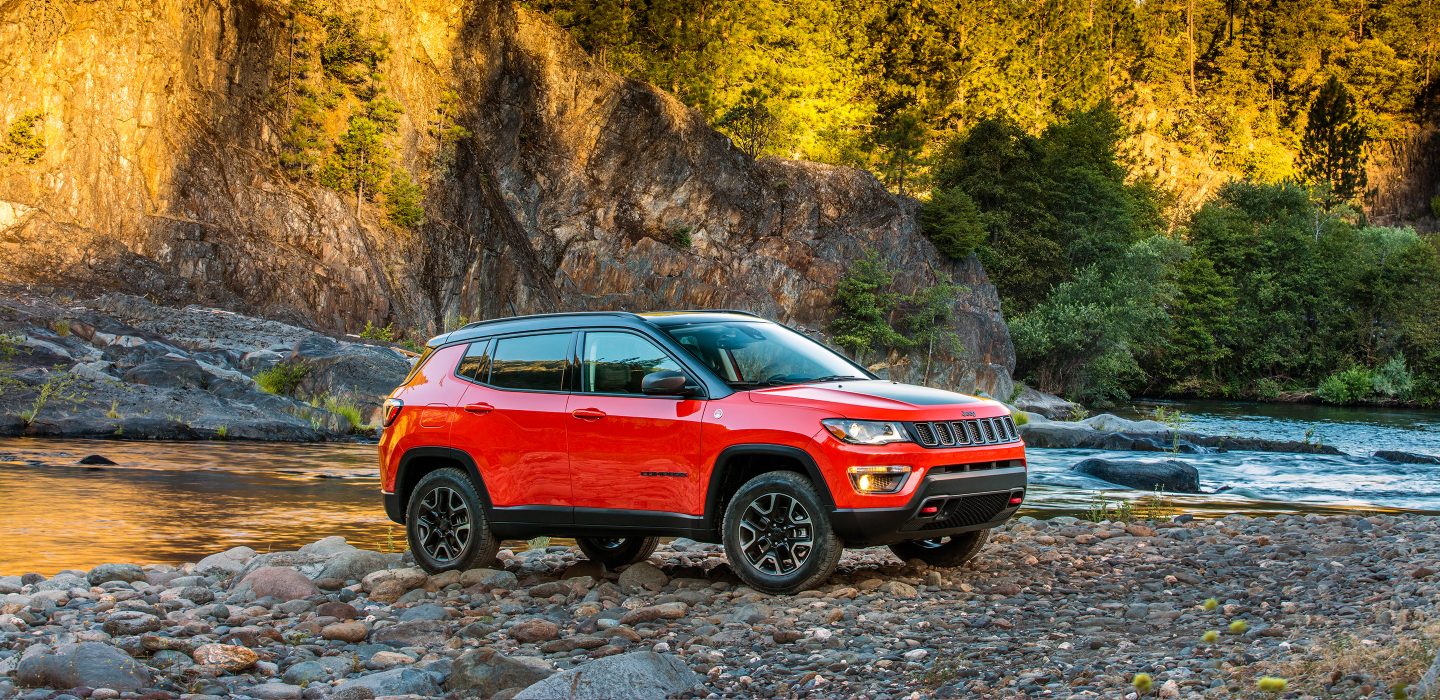 Exterior – 2018 Jeep Compass
The exterior is another reason for you to visit the dealership serving Wabash Kokomo Fort Wayne Indiana. The exterior on this model is stunning, much like the rest of the Jeeps in its class. This one differs because of the variety of color options that it offers as well as the eccentric roofline. You can order one of these Jeeps with a two-tone color a monotone color choice. Some of the colors that you will get to choose colors like Redline Peral Mixed with Black and Laser Blue Peral mixes with Black. Some of the other options are colors like Olive Green and Jazz Blue Pearl. Wabash Jeep near Kokomo has some excellent choices for the 2018 season.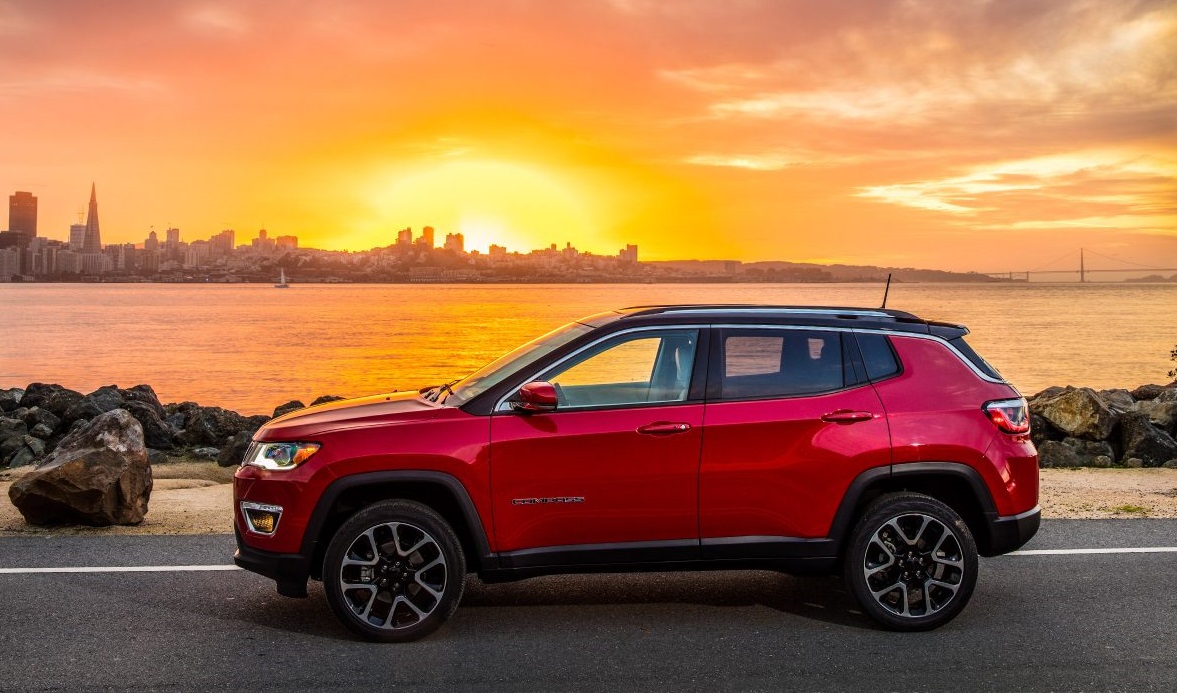 Interior – Jeep Compass near Kokomo IN
The 2018 Jeep Compass interior is set up for storing, soothing and glaring. You and your passengers will be able to store everything but the kitchen sink with the amazing of storage space that you will find with the adjustable cargo floor. You can adjust the floor up or down depending on how much stuff you want to pack into it. You will be in there soothing yourself with the heated seats while you're listing to some relaxing music. That will be easy to do with the premium Beats Audio sound that you will get in there. The glaring is going to come from other people who see the inside of your unit. They'll be amazed by the elegance that they see in the sleek seating and the dual-panel sunroof. There's plenty of reasons for you to love this vehicle, and you can experience them all by visiting the dealership serving Wabash Kokomo Fort Wayne Indiana in 2018.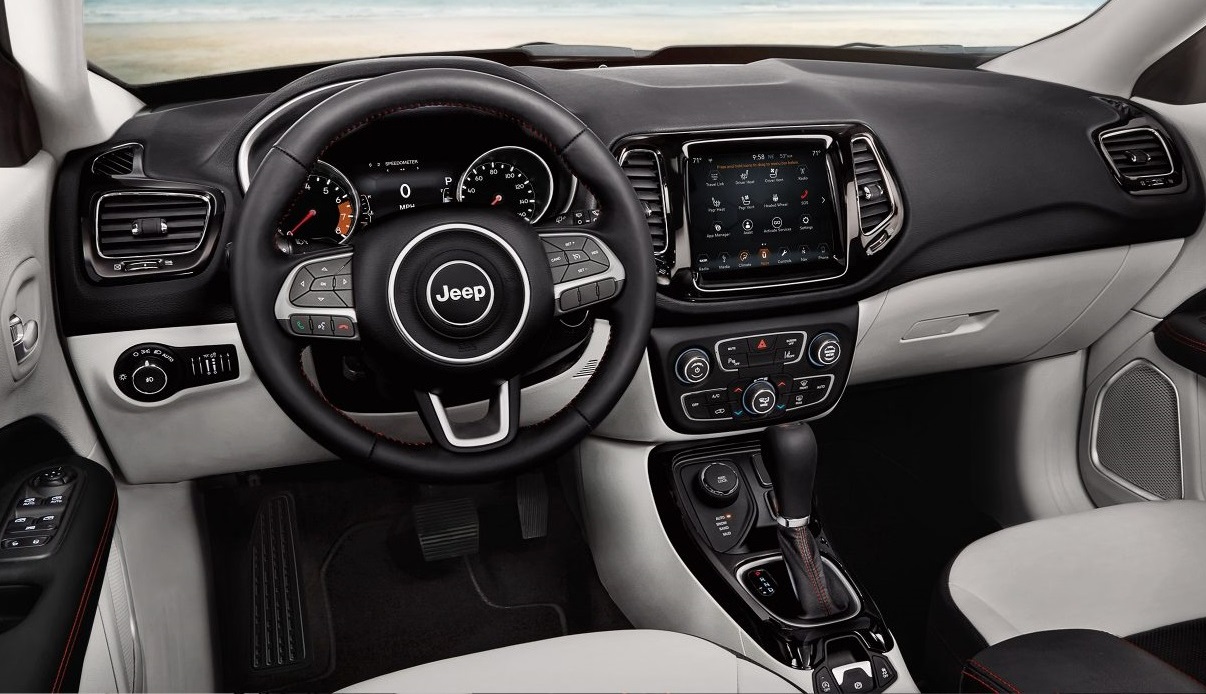 Mechanical – Jeep Compass specs
The features that this model has are so plentiful that you will not get the entire list right now. The most useful or popular ones are features like the Apple CarPlay, Android Auto, UConnect, Navigation, Siri Eyes Free, Voice Command and so on. All of those items will help you stay connected and give you the least burdensome experience while doing so. The dealership near Kokomo can help you to see and take advantage of all the features that are available for 2018.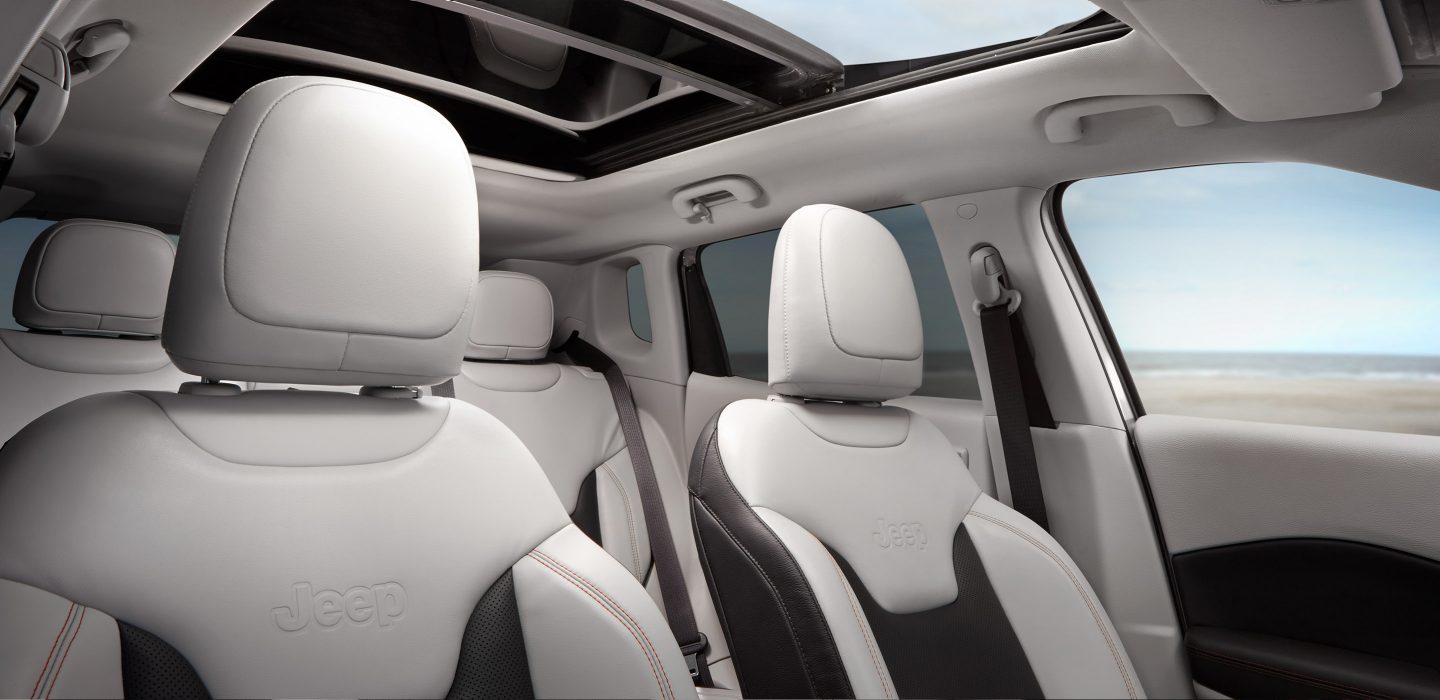 Powertrain – Jeep Compass specs near Kokomo IN
Are you worried about whether the powertrain is enough for you? Worry no further because we are quite sure that it is. The 2.4L Tigershark® MultiAir® 2 will give you everything you need to take charge of the road. You'll have fuel-efficiency, speed and smoothness. You can't ask for much more than that in a ride.The motor provides 180 horsepower and is said to be a strong option, as well. The model sounds like it's pure fun.
Safety – 2018 Jeep Compass dealer
This model wouldn't be complete without a fleet of safety and security features that could make your ride and your passenger's ride more secure. The manufacturer worked very hard at reinforcing this vehicle's body and installing features that were both preventive and reactive for your protection. Examples of some of the preventive features are features like the Rear Park Assist System and the Backup camera. Both of them monitor what's going on around the vehicle so that you don't have to find out with an unwanted impact. Lane Departure Warning is a reactive system that lets you know when you are traveling out of your lane. You can then use the Lane Keep Assist to get you back where you need to be. That's what a Compass is supposed to do.
Head Toward Wabash Jeep for a Test-Drive
By now, you probably know which direction you're headed in, and it's probably toward hits model to see what it's like. Someone at Wabash Jeep can take you on a personal tour so that you can get to know this vehicle on an extremely deep level. The first step toward ownership is making your appointment. You can speak to someone telephonically or by chat feature or short form. You'll go in, take a ride in the vehicle, and most likely fall in love with it. If you don't fall in love with it, then you will have the opportunity to try a different model. Once you're happy with a vehicle of your choice, you can complete you refinancing paperwork and the let this amazing vehicle lead you home. Salespersons are waiting to hear from you today.